Yesterday I posted few things that I'm working on for my upcoming show on April 13th. Today I focused on one of them, which is a unofficial twin of "Forest Light" painting that I did earlier this month. Same size, same theme, same same but different, as they say in Thailand.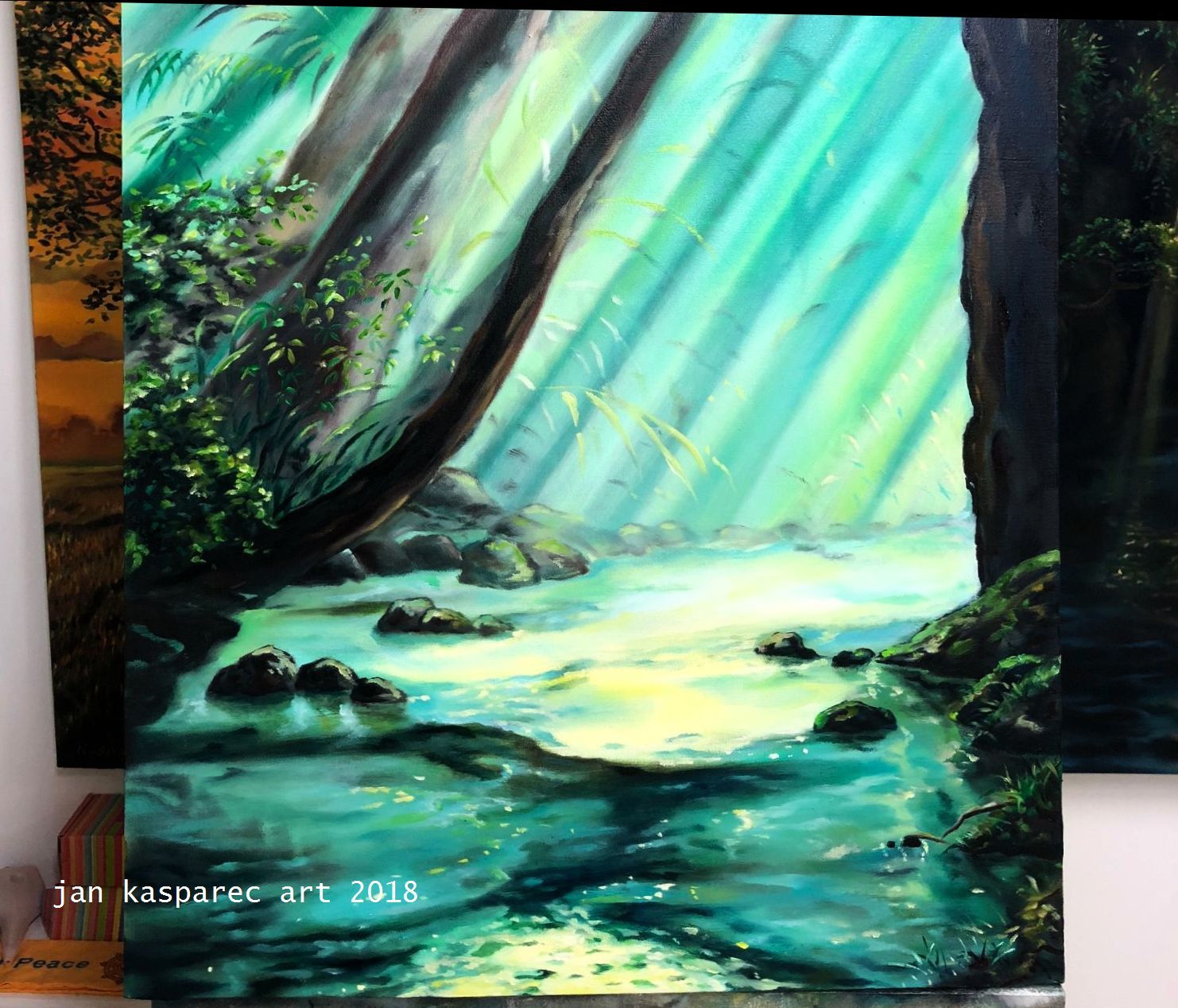 work in progress!
Just the feeling of peace that I am aiming for will be the same! Inner peace like nobody can piss on it!:P
The size a nice medium sized painting 3 feet tall and 2 feet wide. I like this size. It's not too large but still large enough to make a visual impact on the wall, and it's relatively easy to sell cause it's below $5000 price point, which always help to free up the space in the studio and pay the steep bills of Vancouver costly living! :)
I think that forest light could be a theme for couple of lifetimes. It's so rich, so diverse, and so soothing to human soul that I could paint it over and over again and it would never look the same.
Take this one for example that I painted in 2012
: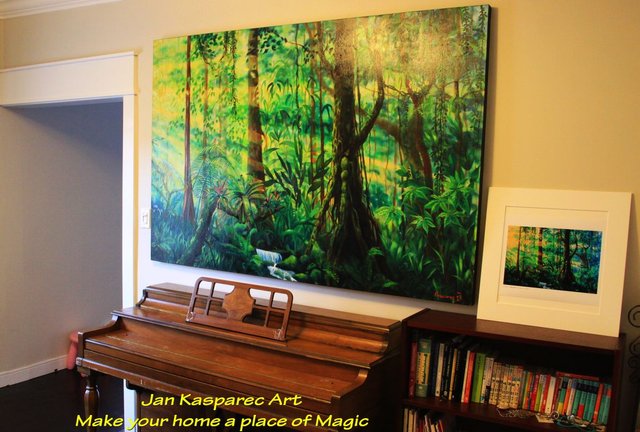 Large 8x4 piece, photographed in the house of the client who acquired it. I would have never thought that I'll keep on coming back to this theme . Now I feel I will, for the rest of my life.
But back to the one I am working on now...
!
Step by step process of what I have so far
: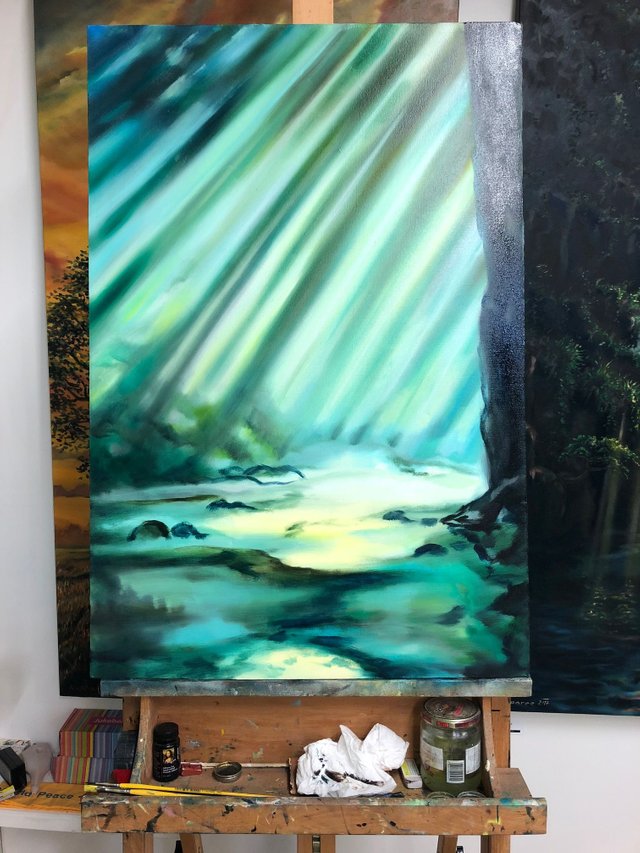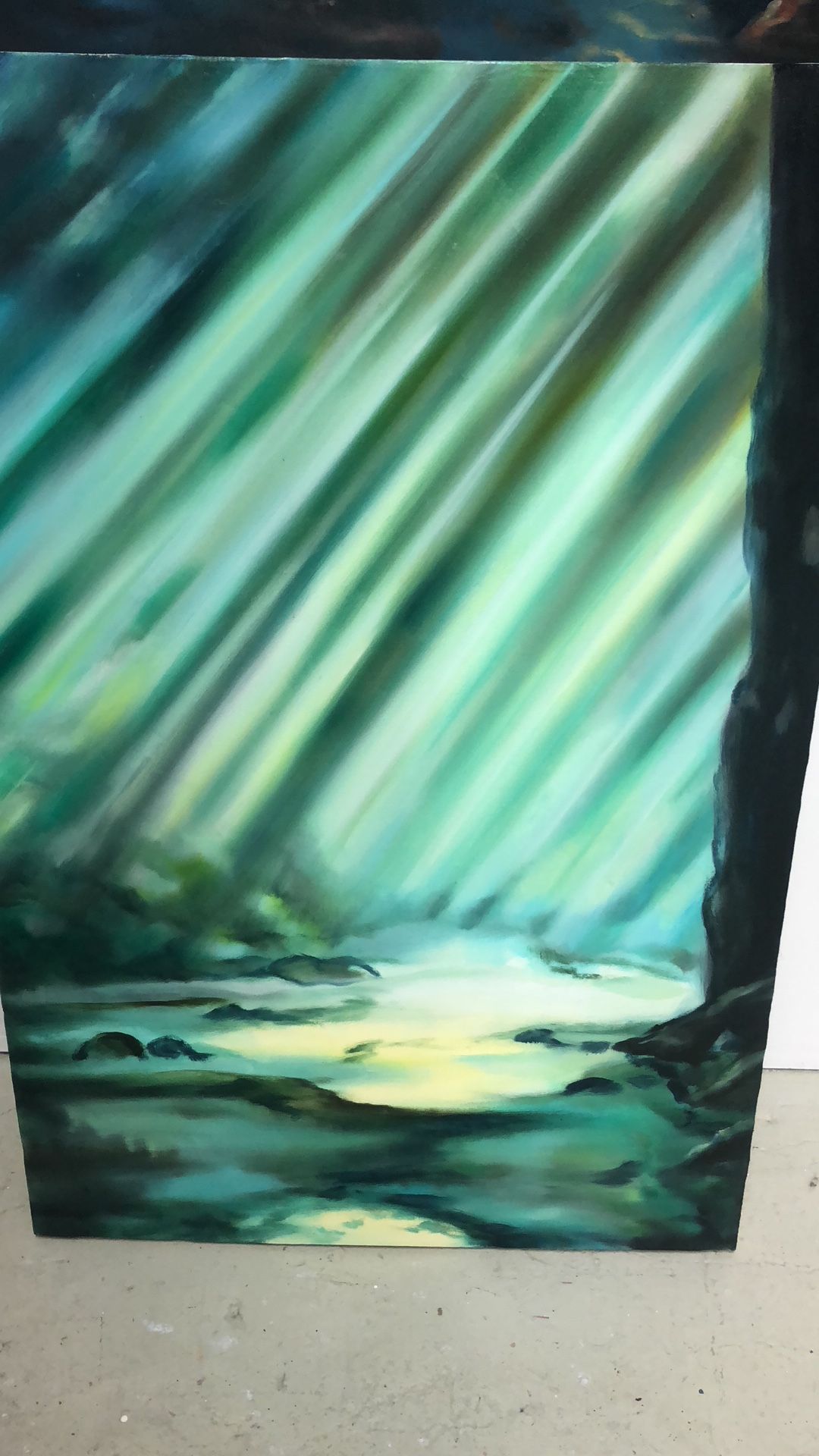 This is where I panicked a bit to be honest...did I screw up the promising start?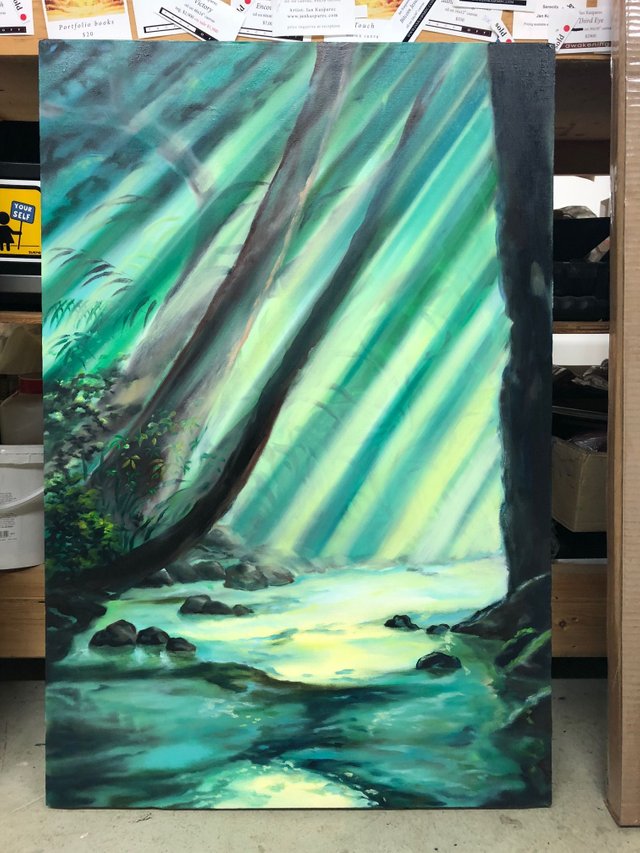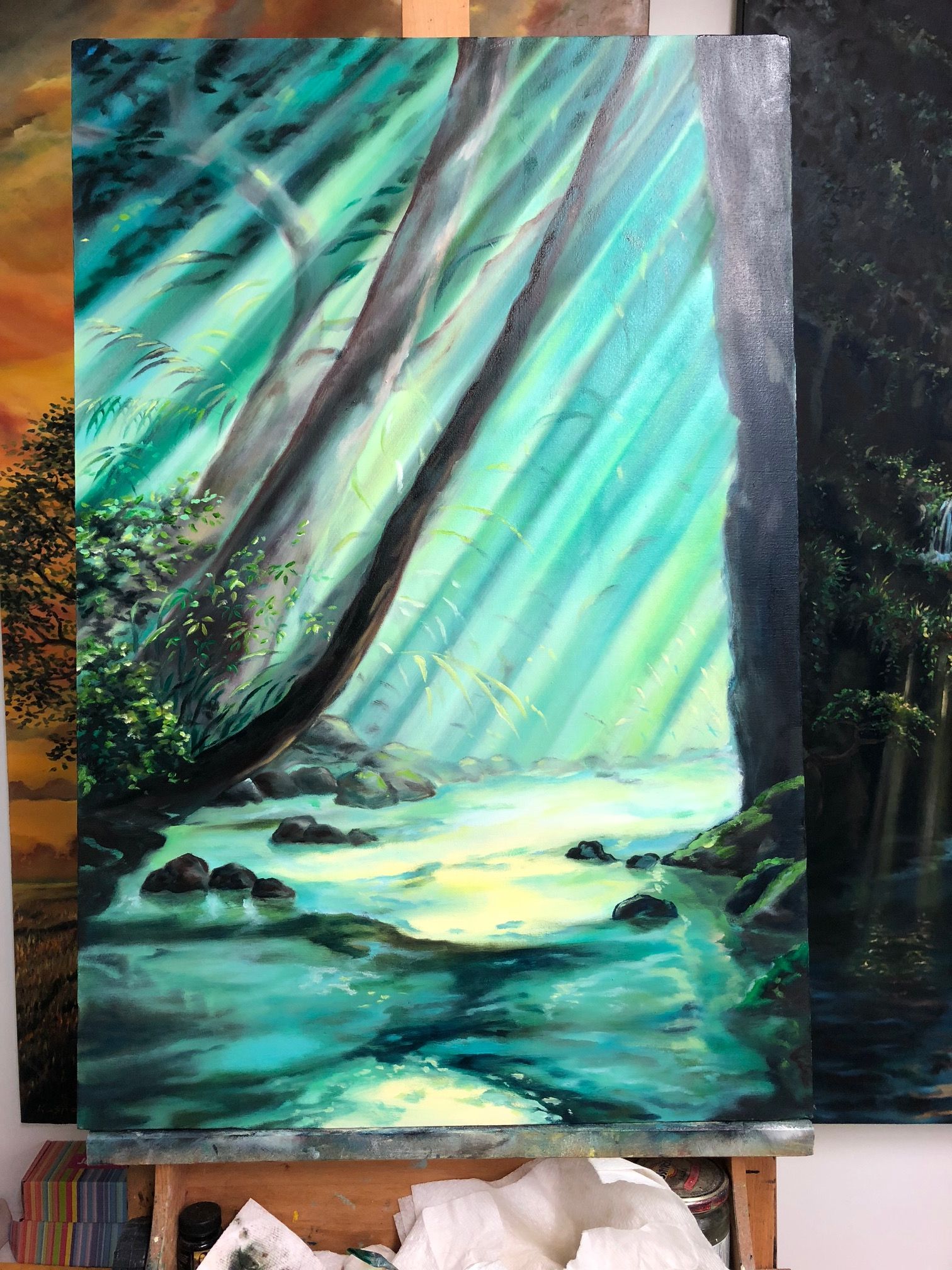 BREATH OF RELIEF, EVERYTHING IS FINE, I'M BACK ON TRACK!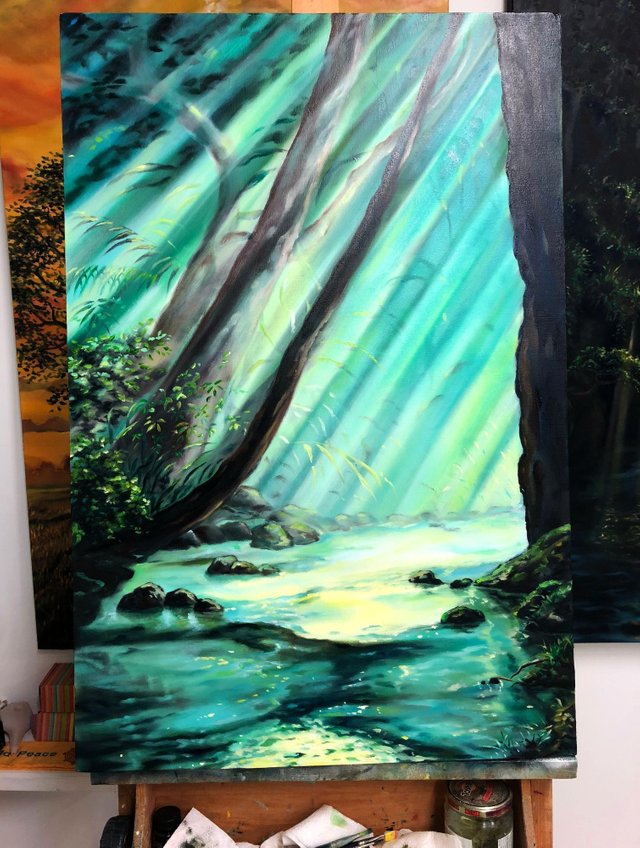 Starts to look good?
As always, the painting will change the most and come alive with the final details. Might put an animal or two in there, wait for the surprise ;)
That should happen tomorrow unless I get really tipsy with my best freind who is just landing in Vancouver after 5 months of being away in Europe (guy I went to Uganda with in December) and who will stay with me until he gets the keys from his new apartment right across the hall from us. I think that @gladysmak is already shaking with fear knowing what me and my buddy can do together (....riots:)))).
Thank you for following my blog, I really appreciate every comment and upvote,
Much Love to all of you,
Jan
follow @jankasparec
Make cupcakes (and art!) not war!