Today I was struck by a sudden URGE to make a penguins painting. I simply adore penguins. I think they are one of the cutest animals. Seeing videos of penguins how intimate and loving and caring they are just melts my heart.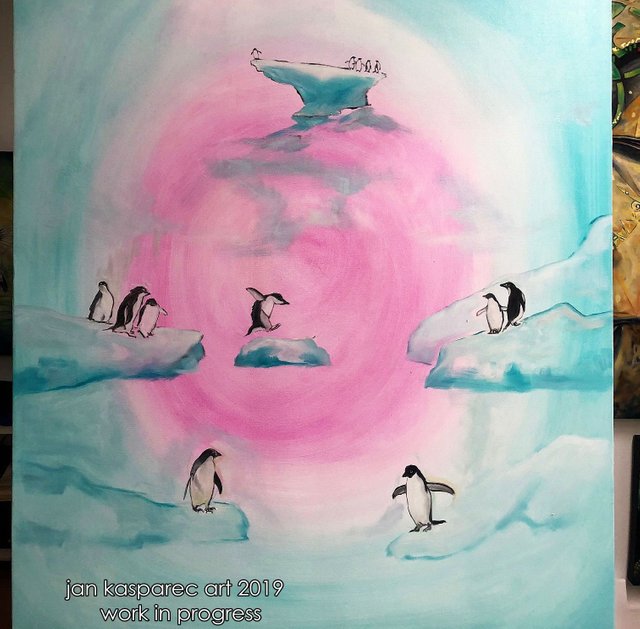 This is what I got after initial sketch on paper and about two hours of work on canvas.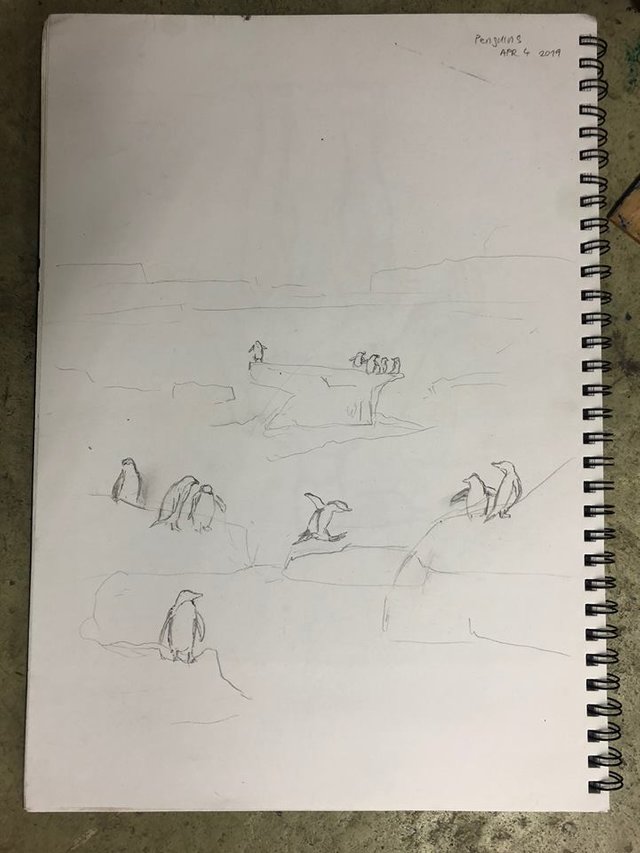 Penguin contours are actually not that easy to paint:) Especially when you have 13 of them :)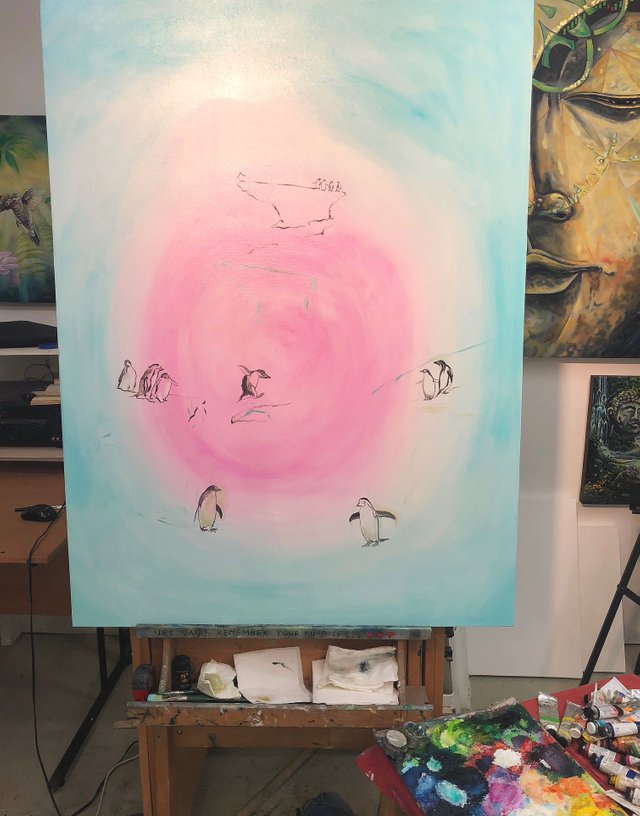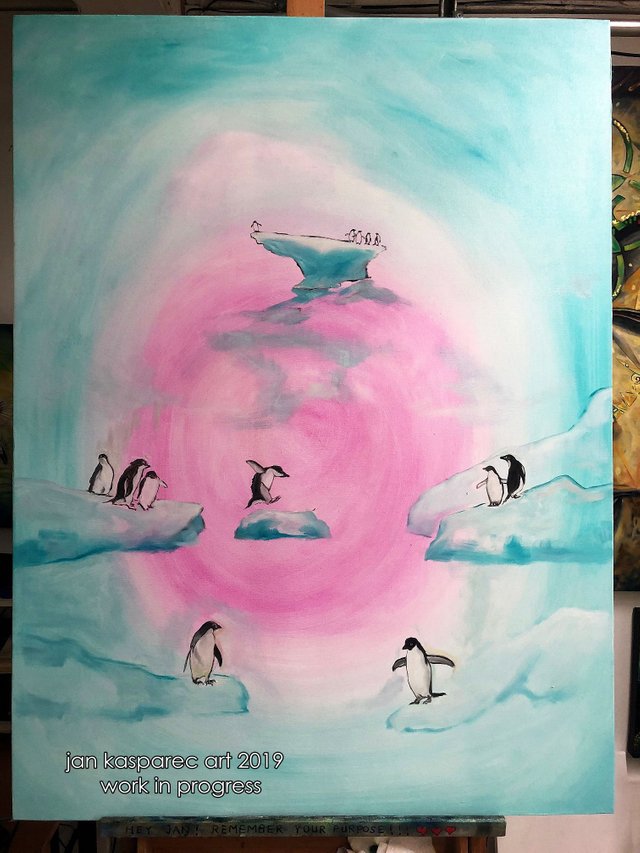 Ok, well, penguins romance aside, I am working on the second painting of "God's Eye".
Not much changed since my last post about it but I did put the three horses in the eye which will eventually become three Pegasus.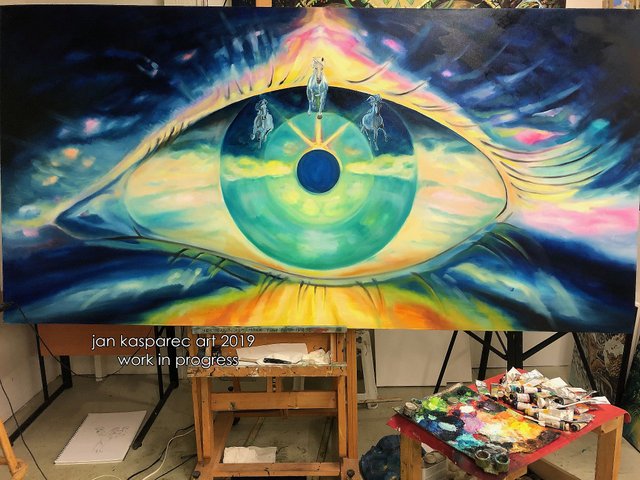 And here is a greater view of some of my recent works.
Yes I have been working hard and I'm happy about that.
Can't wait to show you progress on my Adelie Penguins composition! There might be a whale in the end too, or couple of polar bears....maybe not bears....season is more bullish these days :)
Thank you for all your support!
Much Love,
Jan
follow @jankasparec
Cool penguin vs polar bear chess piece I did 3 years ago. I still have it and I still love it :)