Smile(pencil on paper)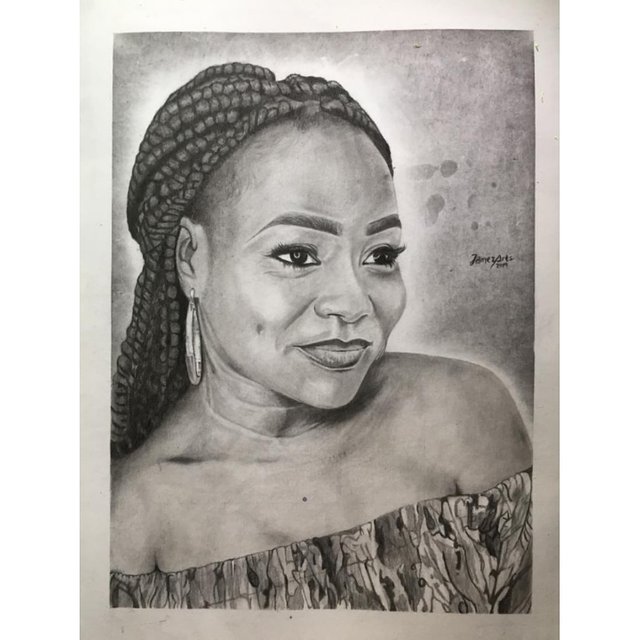 Hi steemians,
Here is one of my favourite artworks,did this for a friends birthday,was impromptu tho ☺ ,but I ended up loving it.
So I made use of more of Graphite pencils than Charcoal pencils,which was only used for the hair.
Graphite grades used are 2b,4b, & 6b
Below are the few progress shots taken.
1
Shading of the face and adding of details with my 2b graphite pencil,then blended softly with my finger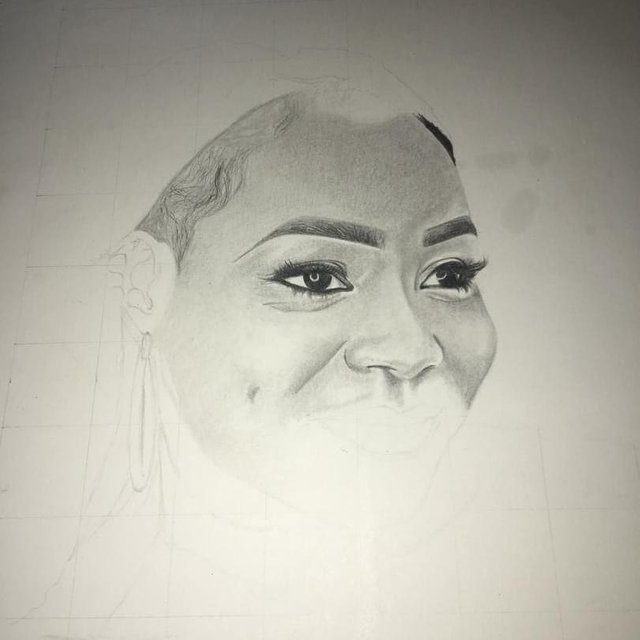 2
Developed the shading towards the neck, the shoulders and the chest afterwards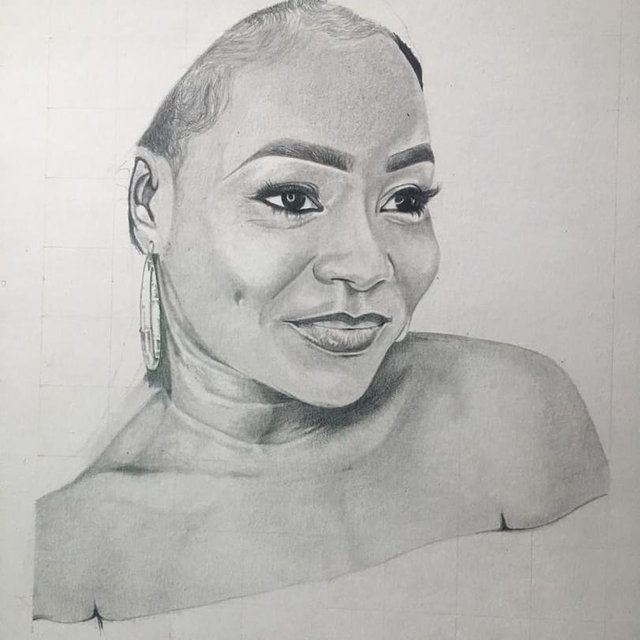 3
Sketched and shaded the cloth,using the 6b graphite pencil for dark shades,then filled in the missing details with my 4b graphite.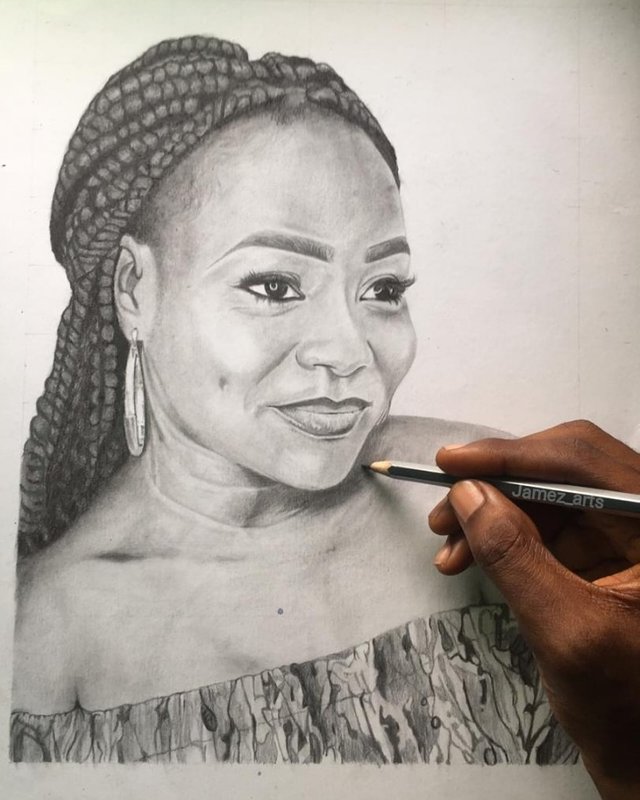 Finished shot with background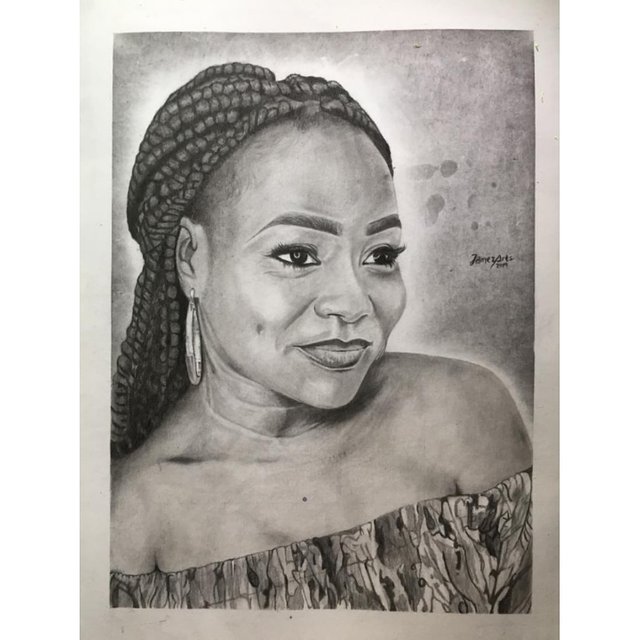 Thanks a lot guys,for reading through,Curate & drop your comments below.