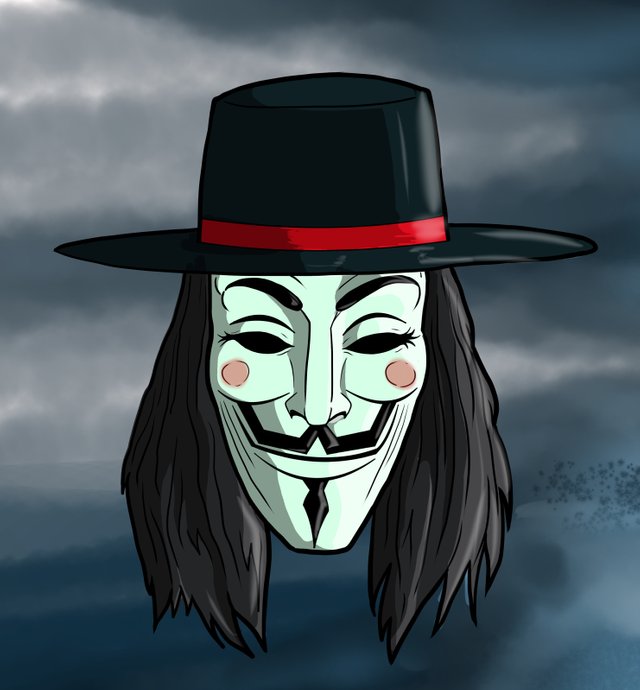 So here is one of my first legit Manga Studio drawings. This was based on an ink drawing I did for Guy Fawkes night. I've been watching loads of Video tutorials and just getting the hang it. Once I feel confident with the program, I'll begin the first Steemit illustrated short story.
I'm a bit rusty with the the old Intuos drawing tablet and really need to work on my lines. Clip Studio has a Vector brush feature that's really good for creating nice crips line art.
I'm so happy with this program. You can really deliver top notch comic art once you know what you're doing. I'll keep posting my progress up until the actual short story. Stay tuned!