Hand over the gold!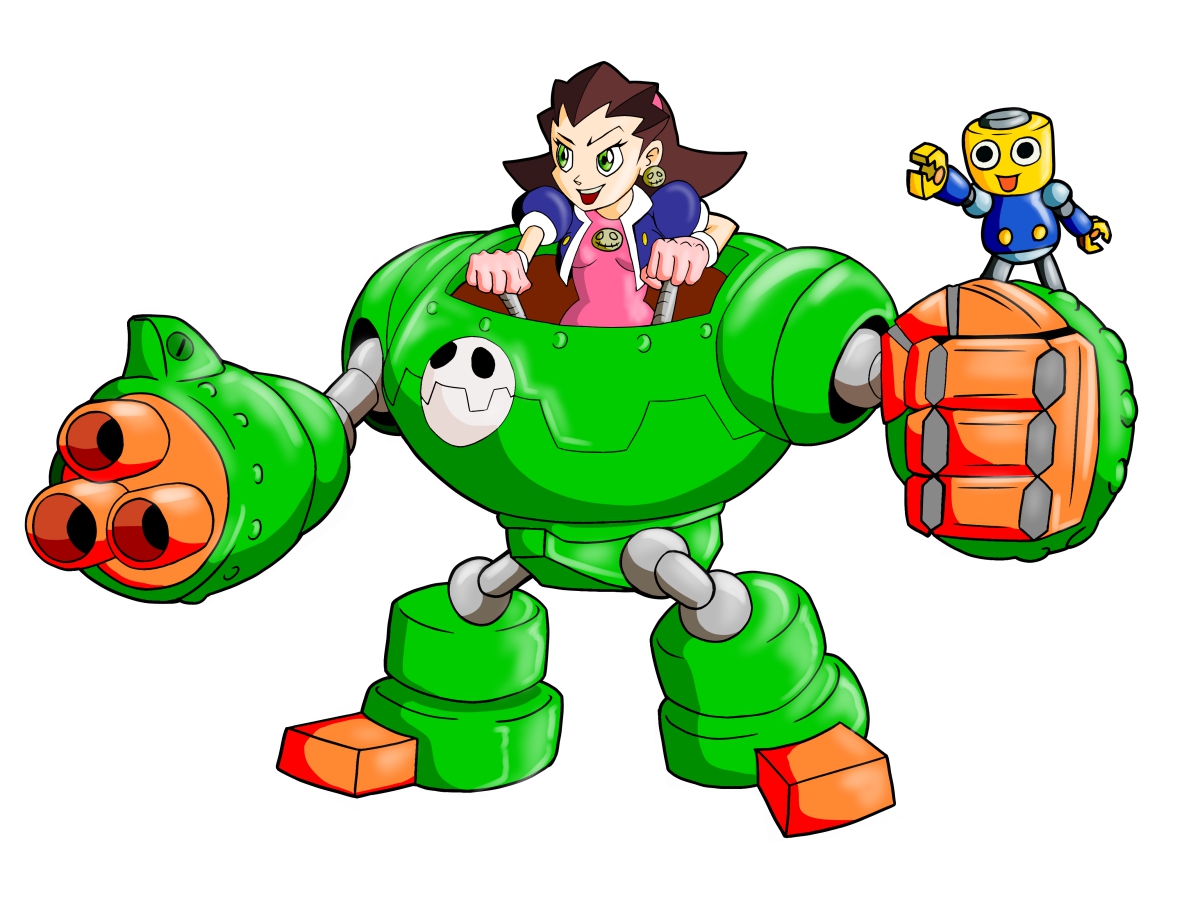 I've recently been doing a bit of retro gaming. For the last two days, I've been hooked on Marvel Vs. Capcom 2. I noticed this crazy character on the roster. Her name is Tron Bonne and she's a pirate in the Mega Man universe.
Besides piloting a huge mechanised tank, she can summon hordes of these bizarre Lego men babies. It's so wacko but insanely fun to play as her.
Just look at this U Tube game play video made by EGGy's FGC - Marvel Vs. Capcom 2 Game play. Beware, this video has loads of screechy anime girl voices...
You can skip to 1:15 to see Tron Bonne unleashing a can of whoop ass. It's crazy!
I am also loving some of the stage music in the game. Here is a little nostalgia for you - Airship Stage Music, posted on U Tube by - BrawlBRSTMs3 X.
---
Ok, here is how I created this one -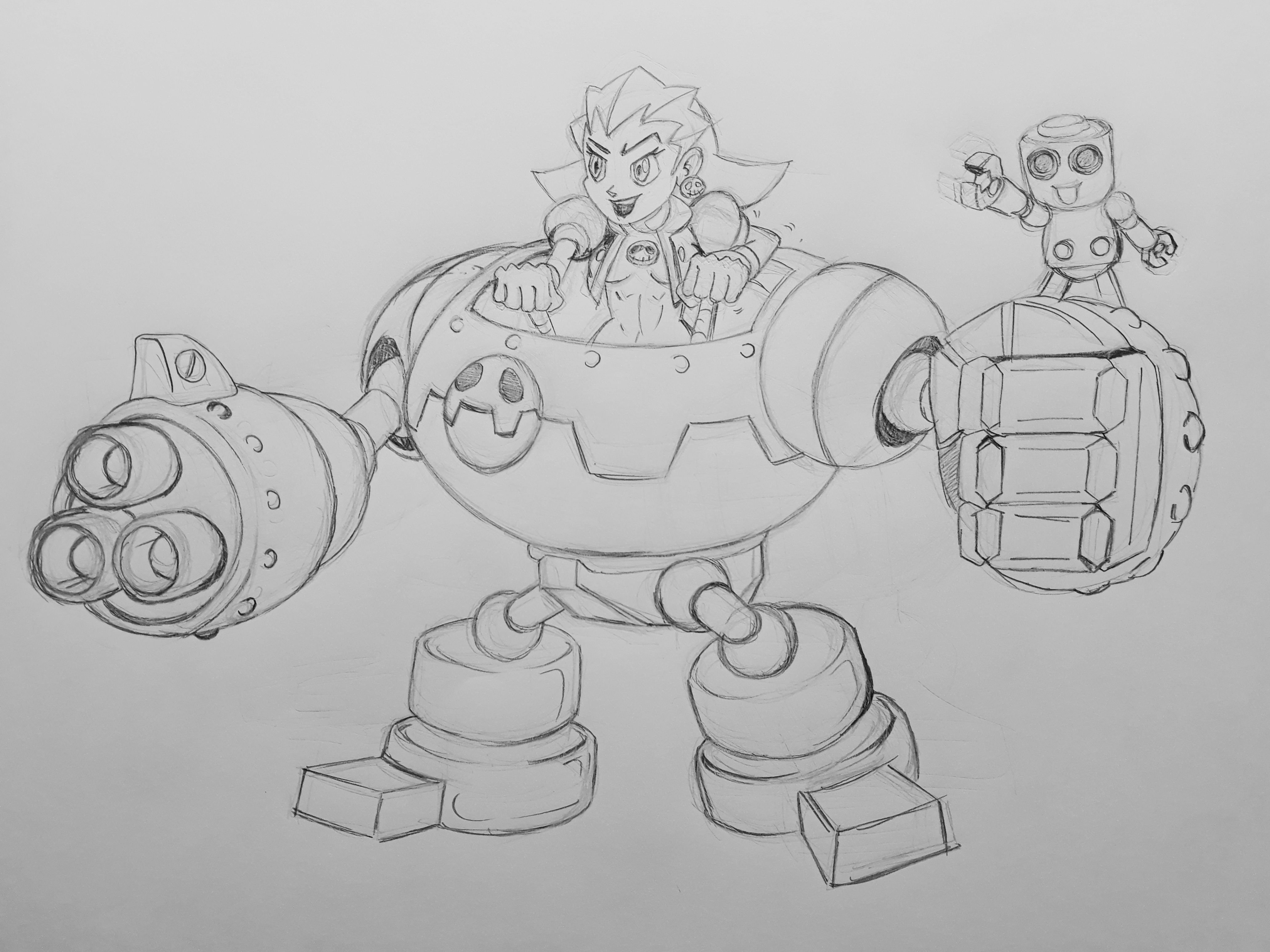 I looked at some game sprites and manga art for inspiration. I love these pixelated Sprites from the game -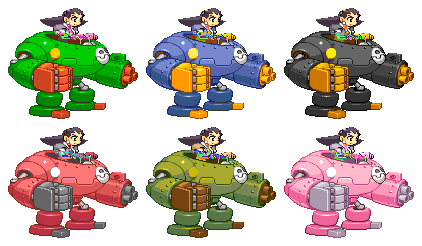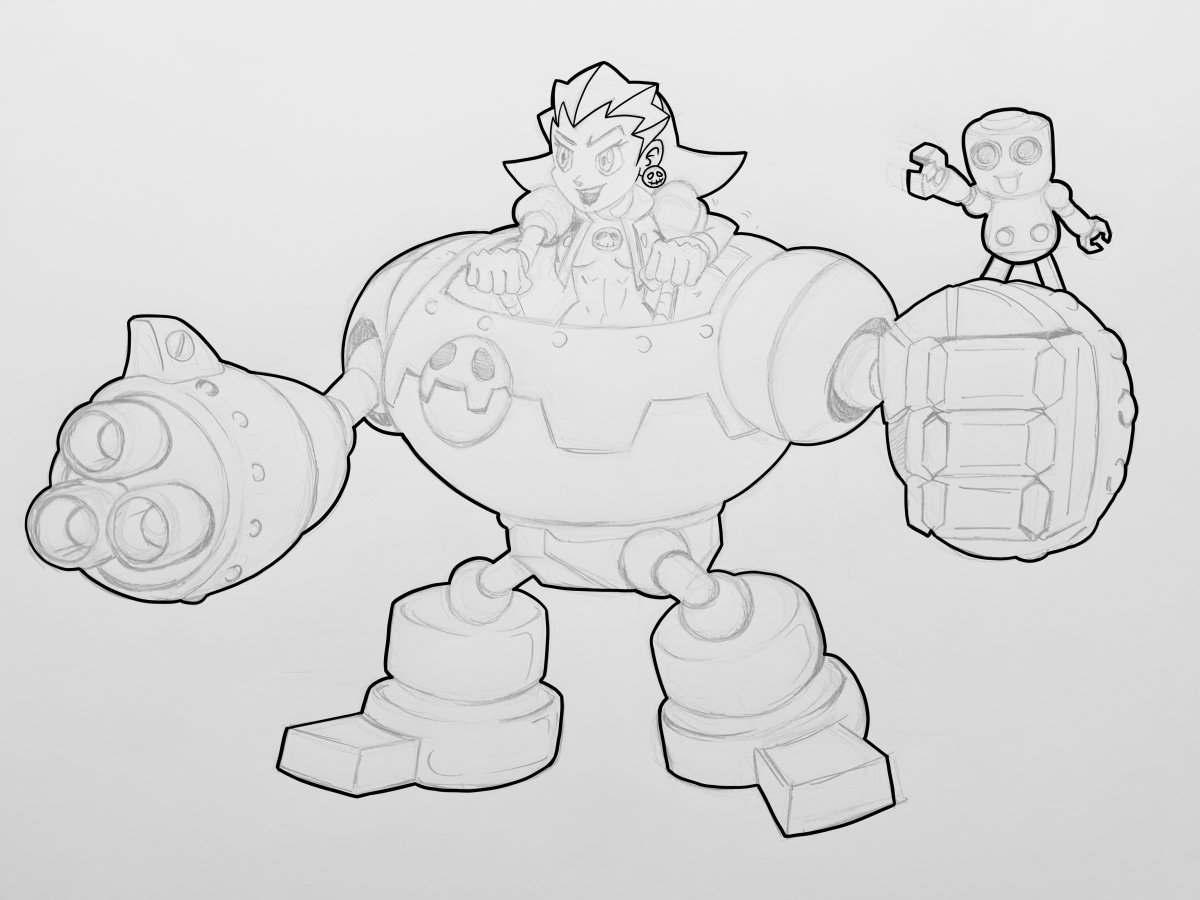 First, I drew a think, cartoony line around the pencil art with my Wacom tablet. After that, I painstakingly drew the rest of the line art.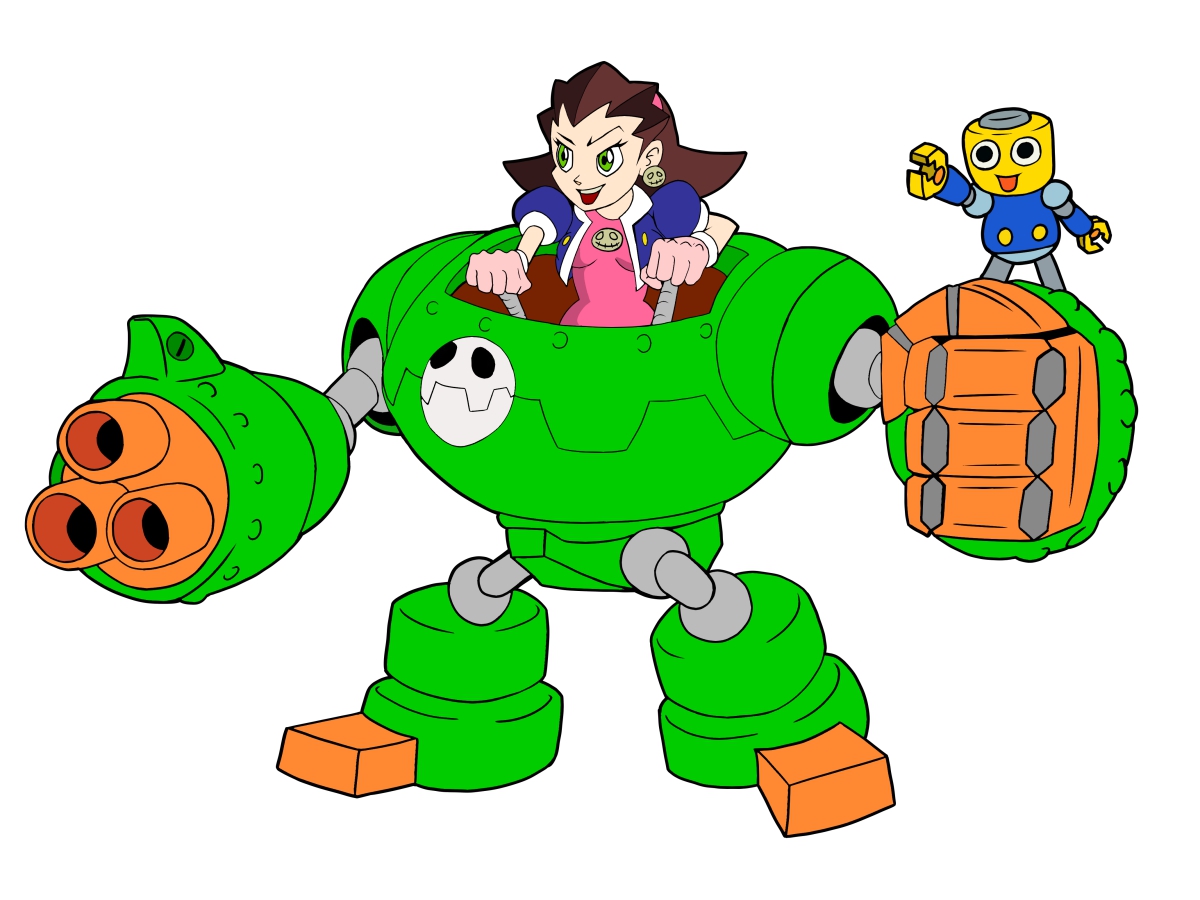 I used the selection and paint bucket tool on FireAlpaca to fill in the lovely Manga style colours.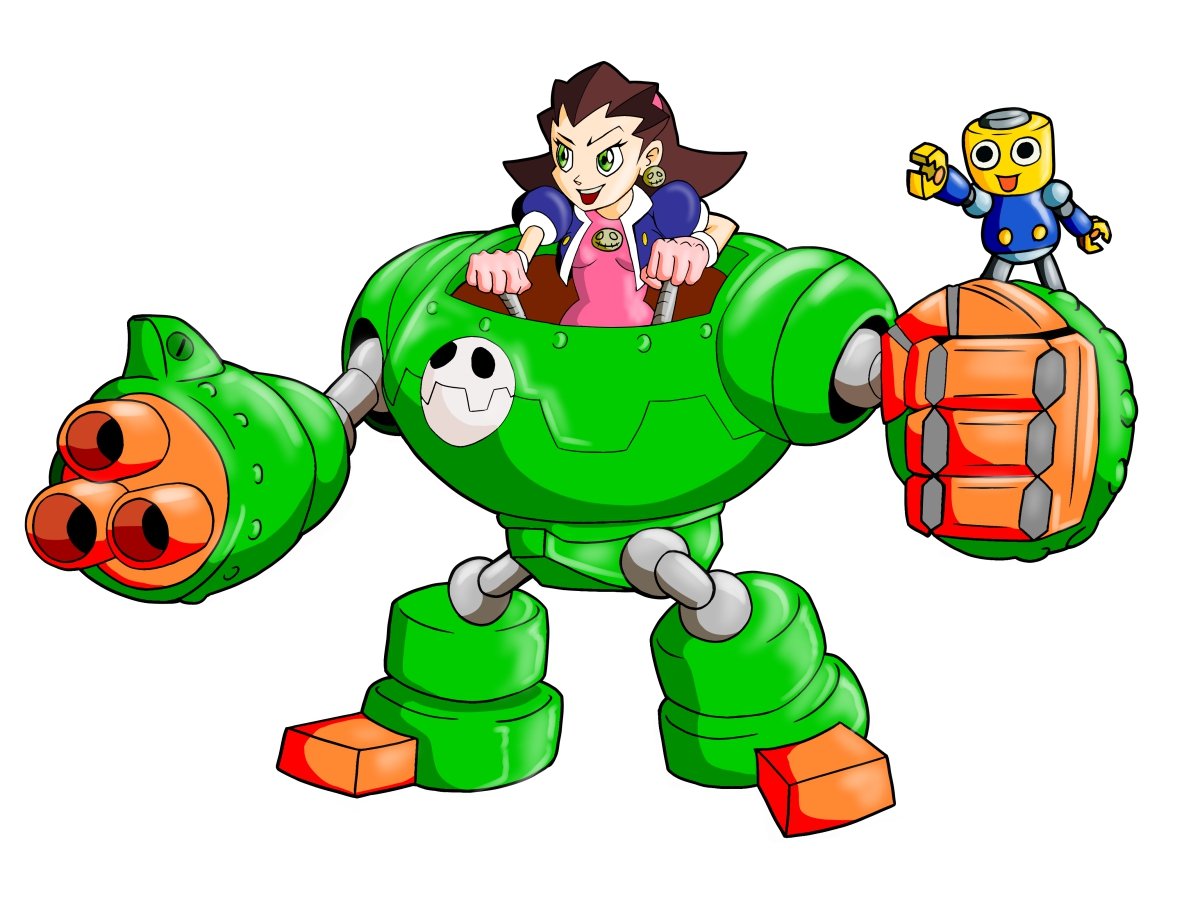 Lastly, I created a layer set to screen and painted the shadows. I then used the airbrush to create a bit of shininess.
---
Hope you enjoyed this one! I don't normally do Anime/Manga art but I really enjoyed this one. I might have to do some more in the near future :)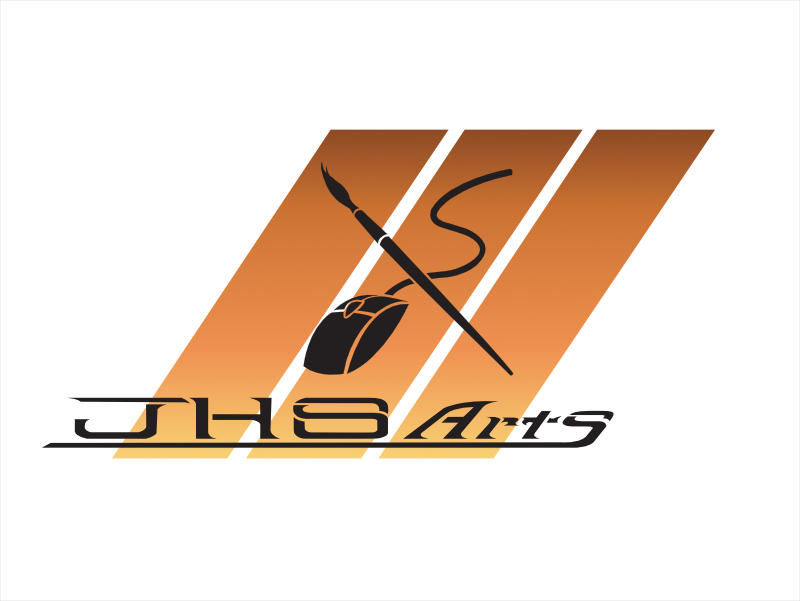 Steemon!!!