Hello Steemians! It's been some time since I posted any of my art. I'm very excited to be back on Steemit and plan to drop some illustration posts in the near future. I'd like to start doing some new art for Displate and I'll be sure to share it with you.
I've been trying out some pixel paint brush techniques on my Vector art. As you can see, I used a number of pixel brush tips on my Boba Fett. Not sure yet if I prefer this textured style to the good old flat Vector illustration. I might experiment with this technique a bit more.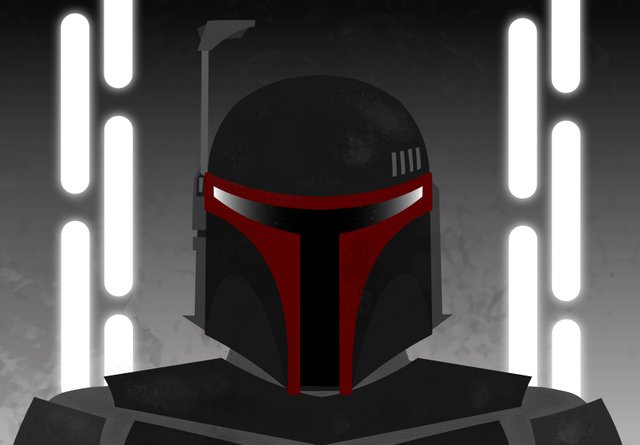 A new Imperial contract, a new hunt...
Please let me know what you think about this style in the comments :)
See you on the next one!