Space Ninja Pirate - Legna Hicrah
13 years ago a friend requested that I draw him a picture of a space ninja pirate. I was very intrigued by the request and I found it very enjoyable when crafting this character. I named her Legna Hicrah and was determined to keep her around for publication some day. However, time passed by and only after a handful of other drawings her story was eventually added to my ever growing "to-do list".
Recently, however, I had a renewed interest in drawing her again and that is what today's post is all about. I was happy to illustrate her again and update her design a bit considering how far I've come since my high school days. I'll post some of my older drawings of her on another day. For now, behold the Space Ninja Pirate, Legna Hicrah.
The Finished Illustration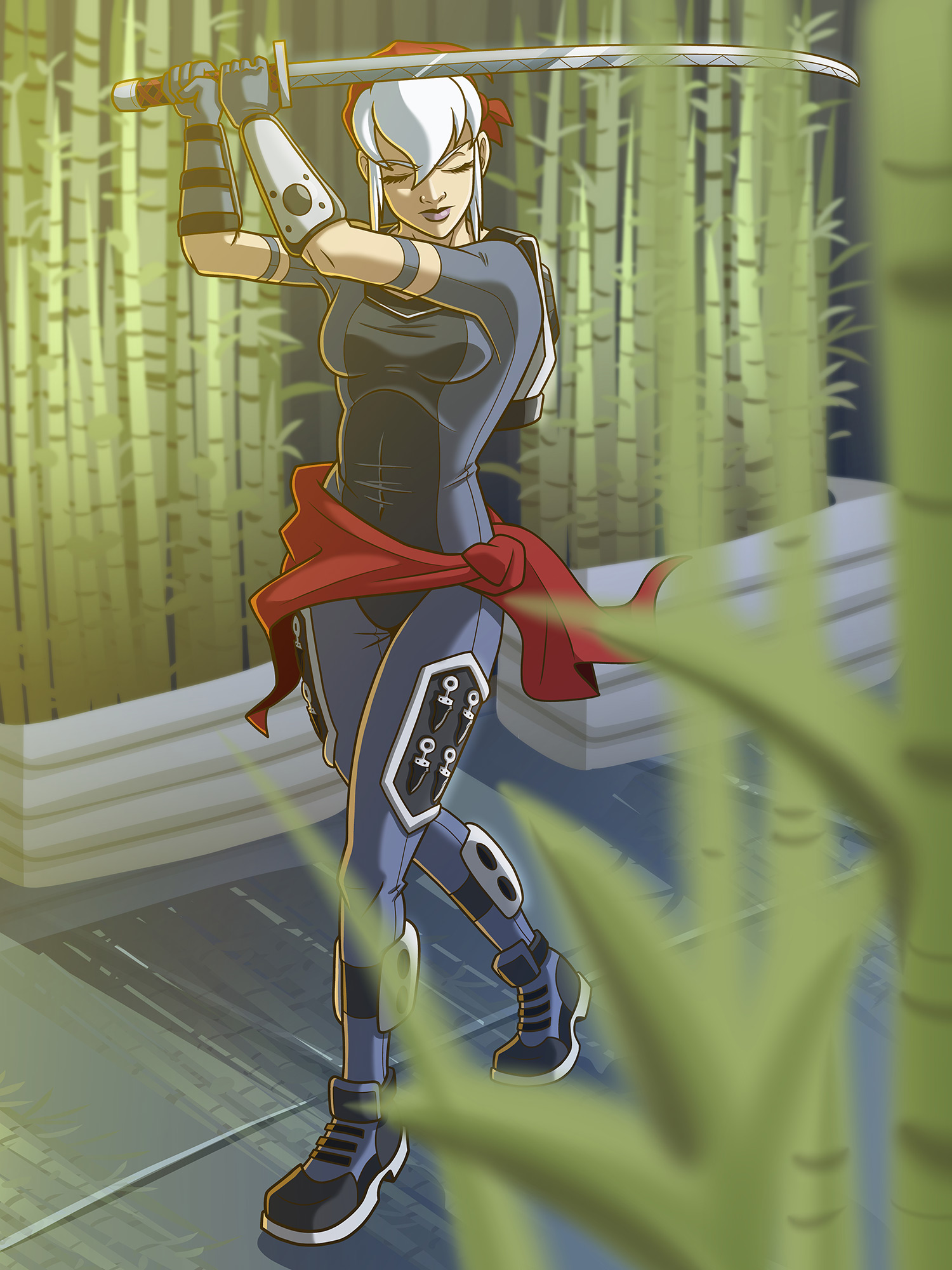 It was my challenge to create a design that conveyed three very unique character types: sci-fi, ninja, and pirate. I believe from the get-go it's clear her body-suit has a very science-fiction look to it. The cool colors and skin-tight aspects are reminiscent of other character designs, including Zero Suit Samus, Commander Shepard, and more. Her gear includes gravity stabilizers, jet-pack, and shoot shoes.
Her ninja characteristics are represented by her Japanese katana, throwing knives on her thighs, and the training room lined with bamboo. Her eyes are closed because she's focusing and practices meditation while training. Lastly, her pirate bandanna and sash are easy giveaways. She's also got a tattoo on her left tricep, the insignia of her pirate clan.
The Wireframe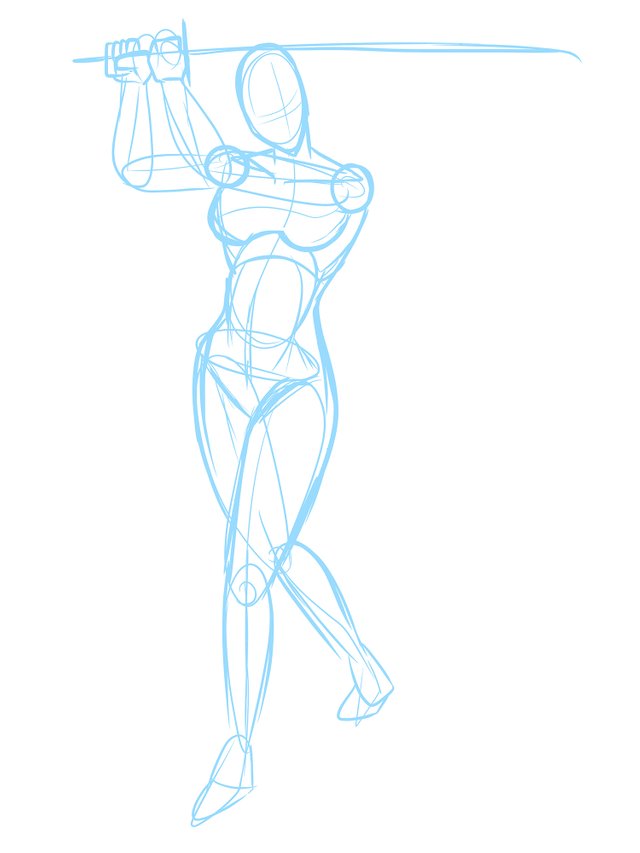 One of the best pieces of advice I learned about figure drawing is to start with a good foundation. Every artist will do it differently, and call it various names including: figure sketching, wireframe, and/or laying down the anatomy. Some people use geometrical shapes, lines, circles, or messy lines. As long as this basic shape has good flow and the right proportions, the rest of the drawing will have a high chance of turning out the way you want it. I spend roughly 15-20 minutes on this step.
The Sketch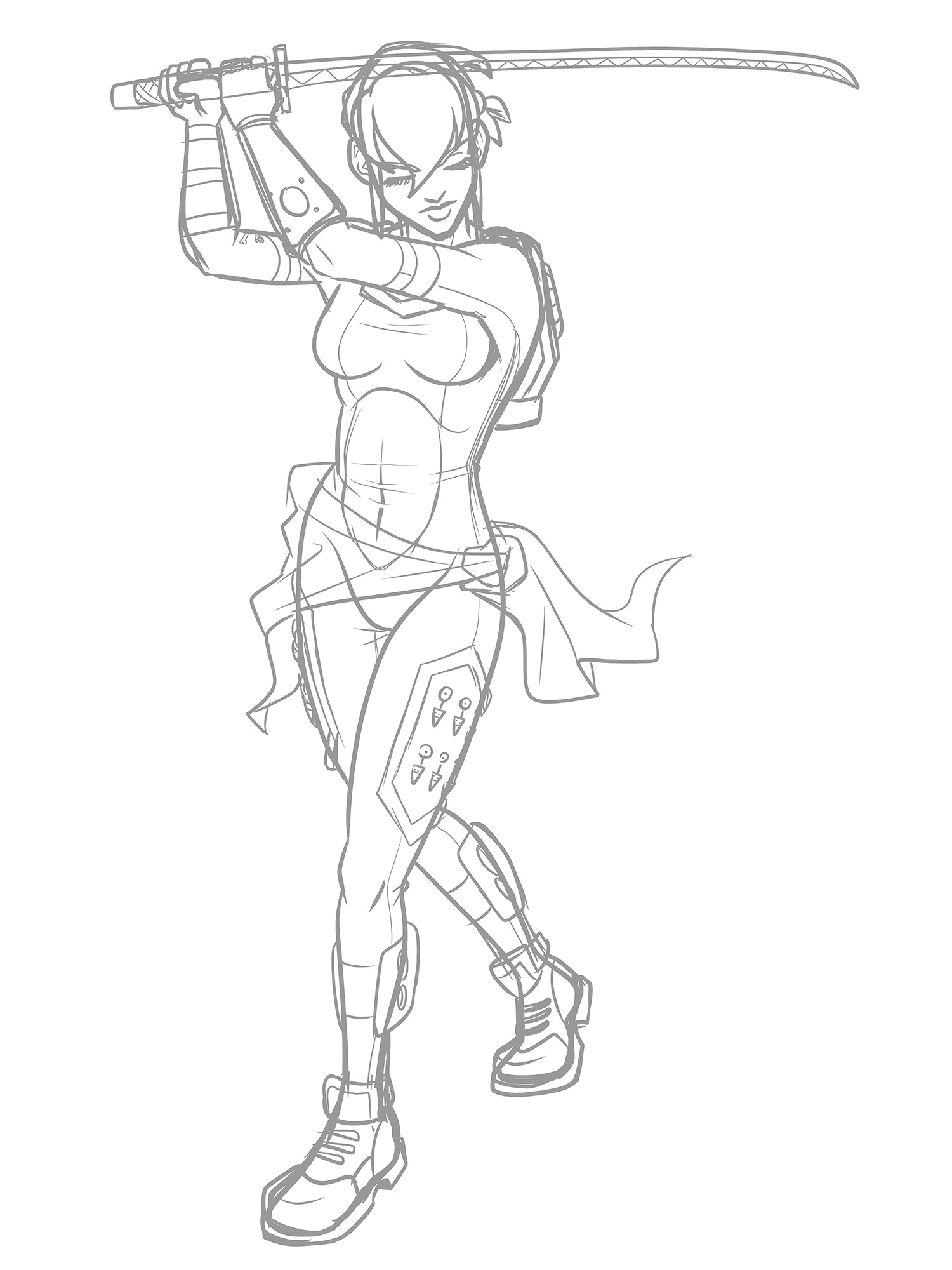 Once I have the wireframe in place, I use a grey brush to draw on a layer over top. This is where the character details are inserted, including the hair, face, and clothes detail. Being messy is good at this stage, too, and when appropriate I will re-size and adjust certain parts as I see fit to ensure good anatomy. The more detailed I draw my sketch, the easier it will be when I draw the line art. A good sketch can take me 30-60 minutes to make.
The Line Art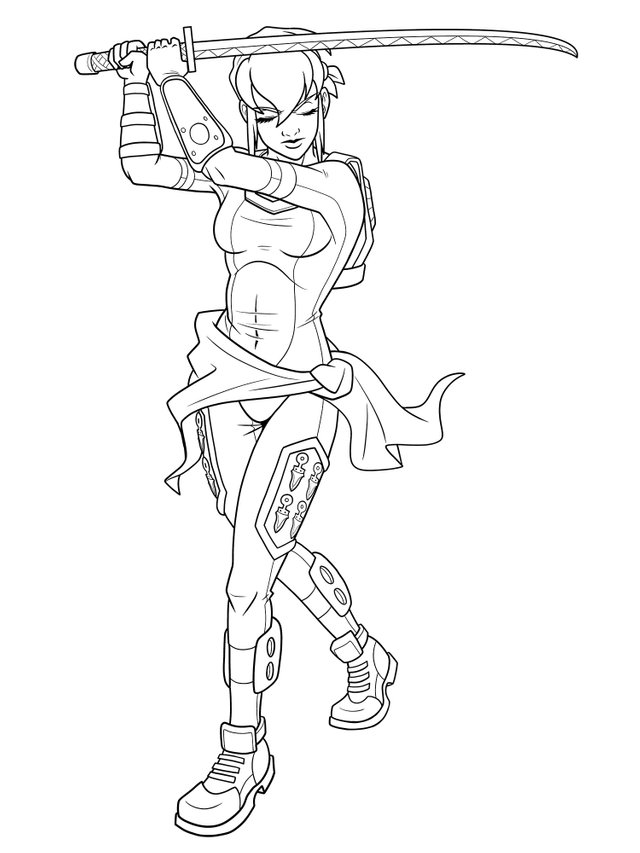 This is my favorite part of the process because I believe a strong line art can be just as much a finished piece of art as the final version. The sketch is used as the reference for the lineart. While a helpful guide, I don't always trace every line 1:1. I may add detail on the spot or move things (such as the location of the eyes, nose, and mouth) until I am pleased with it. I use the G-Pen with anti-aliasing turned off for my line art (Clip Studio Paint EX). Since I illustrate at such high resolutions, the hard lines work in my favor and allow for easier coloring in the next step. The line art can take me 1-2 hours, depending on how detailed the artwork is.
The Flat Colors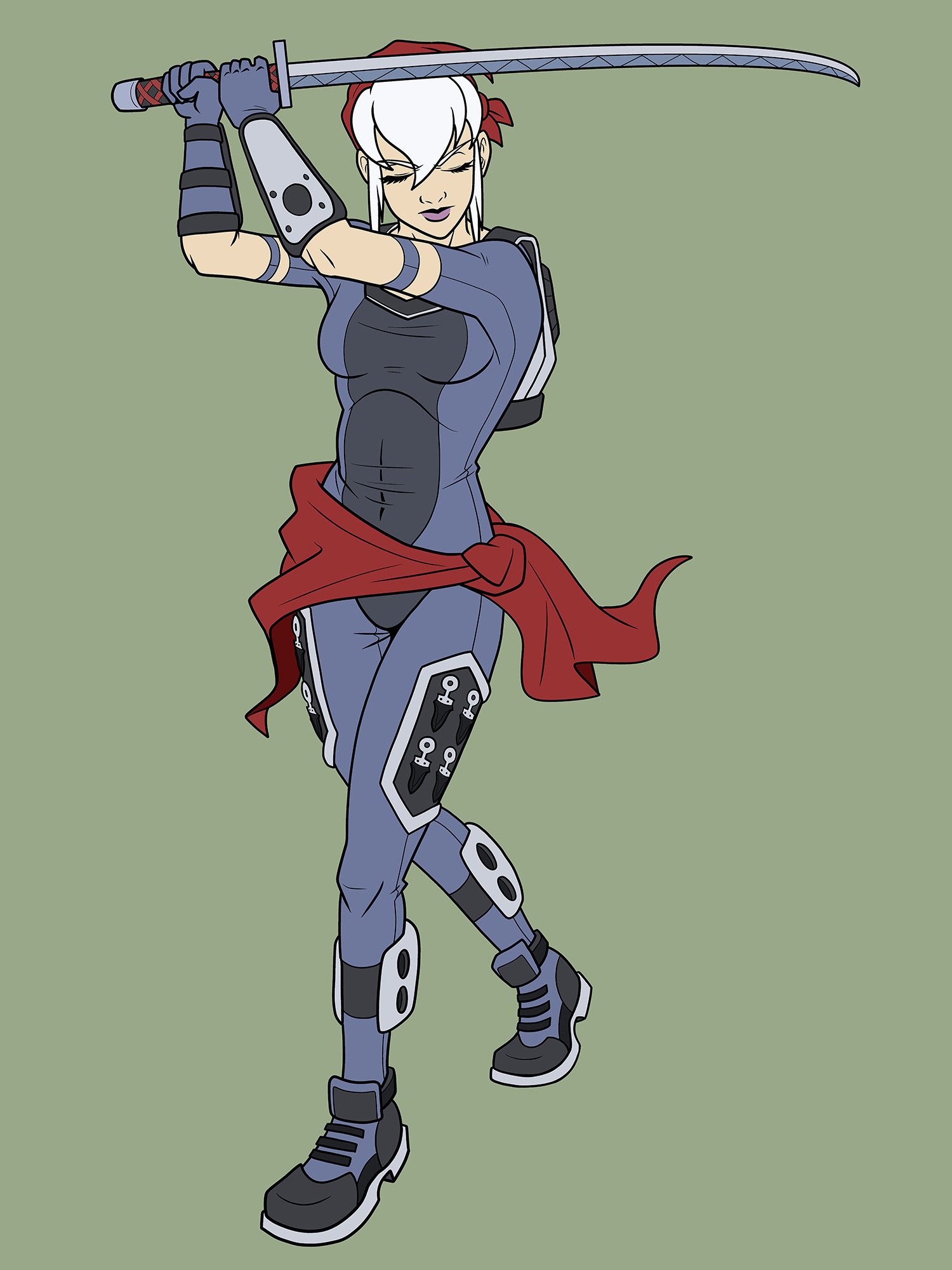 When I started drawing digitally in Adobe Photoshop, I would use the lasso tool to select areas for coloring. While this could create a pretty solid color layer by itself, I found it was a very lengthy process and tedious to do. Now my lineart is so large and the pixels absolute, which allows me to fill in the areas using the paint bucket tool to fill in with color (still on a separate layer). This saves me so much time and whatever pixels are left uncolored from sharp angles in the line art, they don't matter once the image is finished and resized for the screen. I will probably talk about my shading process in another post because how lengthy and detailed it can be.
What do you think of my artwork? Was is helpful to read about my process and see images of the steps? Your feedback is welcome! I would love to hear if you have any ideas, requests, or ideas for future posts!