Quick drawing of burger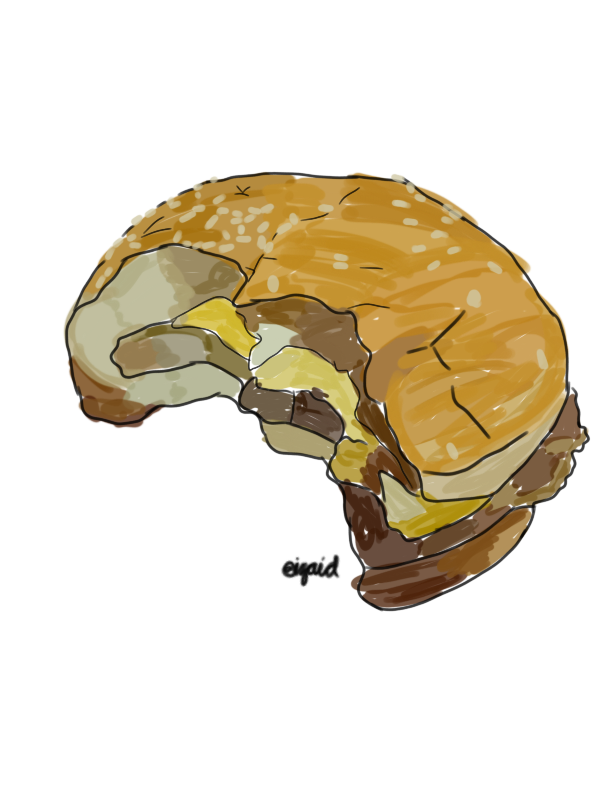 I tried to make a quick drawing for today.
I am eating burger and after taking a bite, I was amused by the form of it. So I decided to make a quick drawing of my food. I had a hard time on the bite part of the burger that is why it looks messed up.
I did not get the entire form of the burger, but I am happy with it because I can see a figure of burger in my drawing.
The actual photo of the burger