Wargen - original art with ink and copic markers, process inside
 Hi, guys! 
 Today I decided to make two steps away from watercolor art and get back to markers. Time to time I get tired from mediums, but I'm lucky to have a lot of them, so I can switch between and keep on practice. Ink stays, ink always stays, but coloring mediums are different:) 
 As I said a lot of times I'm a fan of World of Warcraft, not of gaming but of drawing worlds and characters from there. It's so bright and inspiring! This time I decided to draw wargen. 
 I begin with ink here, and then add color with copic markers. I hope you'll enjoy it:)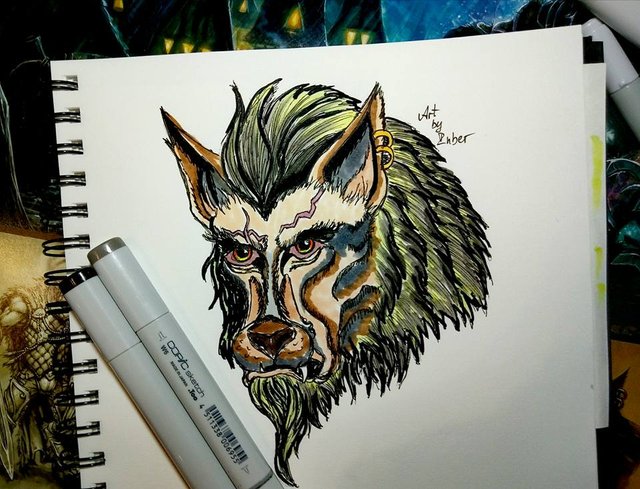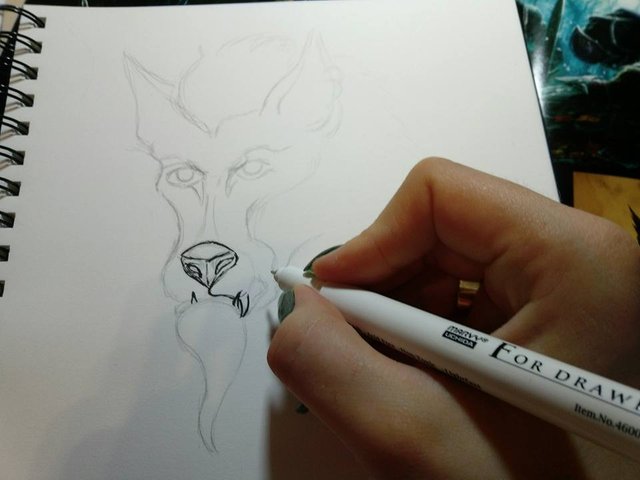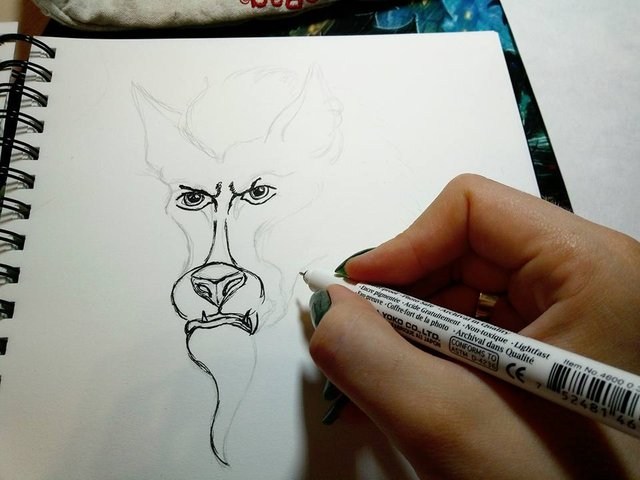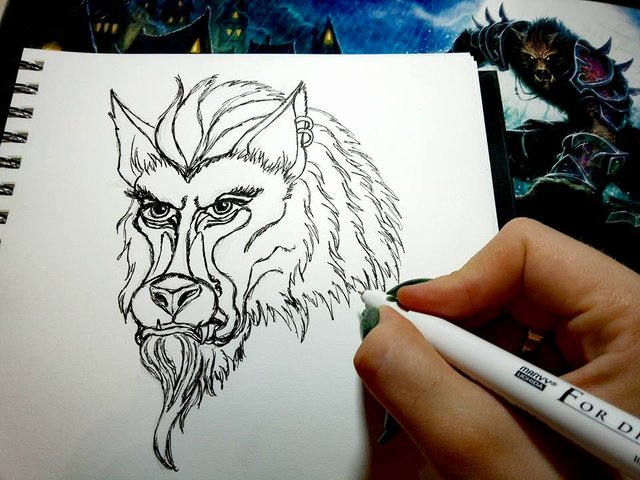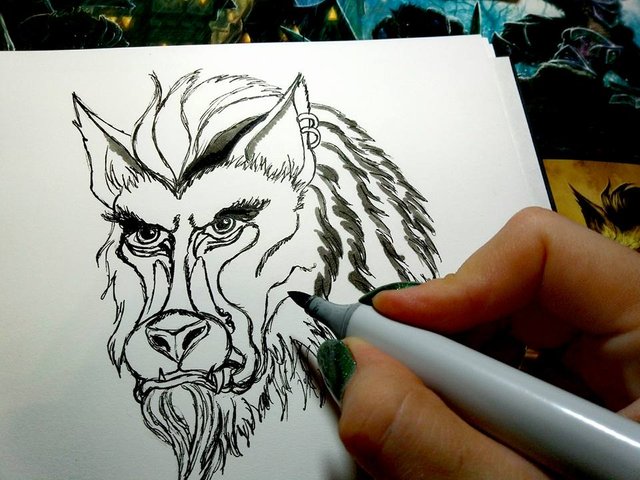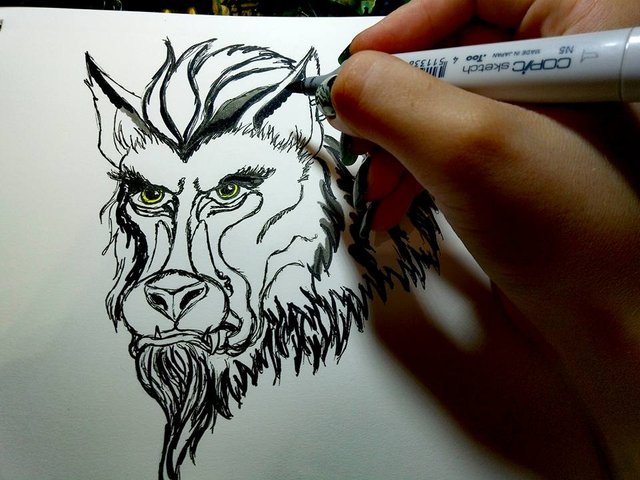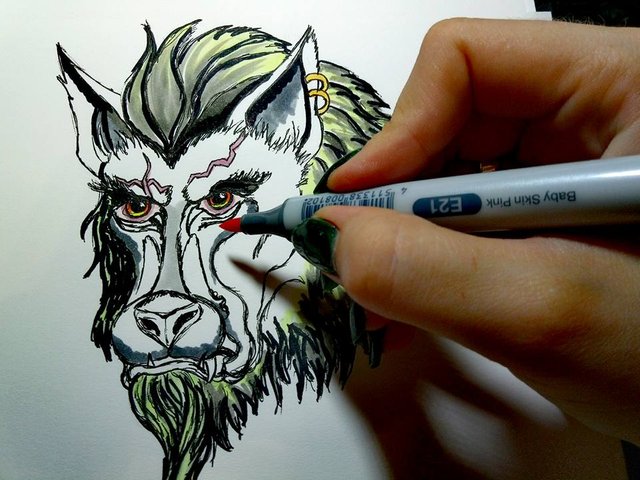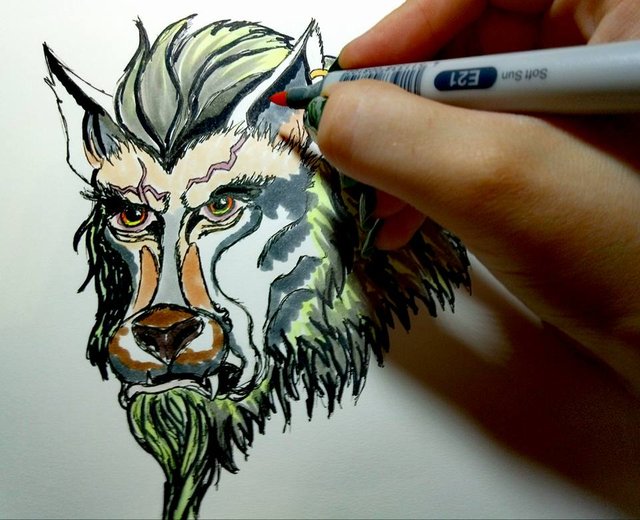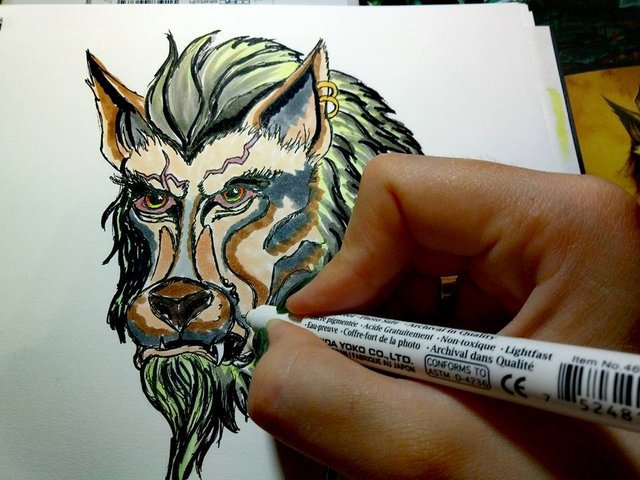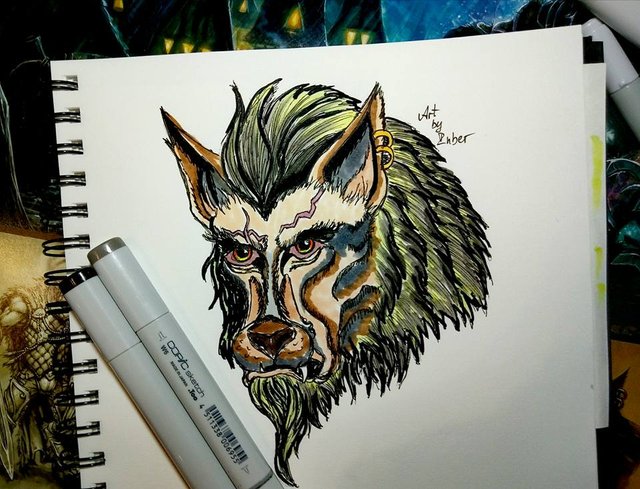 See you in the next post!
Love, Inber