Hi, guys!
More, more and more sketching for the god of sketching:) I try to keep doing it daily, yet really simple intuitive sketches, but it seems that everyday practice brings it's results anyway. Soon I plan to add sketching on my Cintiq, not only on iPad, cause anyway for me Procreate (an iPad app) has less possibilities, than PS has. Well, of course it does, but I also feel that don't use Procreate at 100%. For example brushes. I learned how to change their presets, but still can't understand how to find and upload new brushes, or create ones.
Well, I'm not even sure that it's a bad thing. When I started mastering drawing in PS (Adobe Photoshop) I used one single brush, the simplest one, the hard round brush. I only changed opacity and flow sets, but never used other brushes. Actually I needed this practice. On each drawing class I attended one of the main conditions was to use a limited brush set, and it really works. You actually learn how to draw, not how to try to replace drawing with brush pattern (which often ends up with shitty drawing).
So, another quick evening sketch: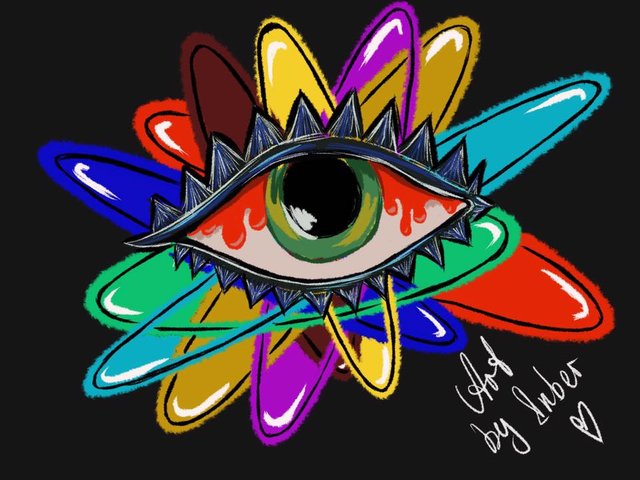 This time I have no video process cause it saved itself creepy. Yet no idea how to fix it.
See you in the next post!
Love, Inber