Hi, guys!
I decided to write this post cause I just want to explain something most people don't know about most artists:)
There're some things that sound like offence, though it may look like a compliment. It may be a bit hard to understand, but I'll try to explain, on example of two feedbacks I often see under my artworks and every time they make me feel ambivalent. From one hand yes, a person who wrote it wished to compliment, but from the other hand from my side of the fence it sounds depreciating and demotivating.
I'll start with the main killer, comments as:
-You're so talented!
-You have a great talent! 
Why it's not a compliment?
Let me tell you a story:
Once I was walking with Astro and met another woman with a dog, who was sooo chatty... The woman, not the dog. The dog was completely silent, though I'd prefer to listen to hr rather than her owner. She asked me about my job, and I said that I work as an artist. Our further conversation looked like this:
She: Really? I feel so envy to people who are talented, everything is so simple for them, they can just do something with their hands while I have to work like a real estate agent and it's so hard and boring...
Me: You know, it's a work like any other. You have to learn a lot and put a lot of effort to achieve something.
She: Oh, really? I thought that people are born with this.
See?
See how easily she told that "You need to do nothing, and you still will be successful"?
Second story:
When I was a beginner artist I had to draw a lot of people (sorry, not sure how to say it in English) while they were sitting next to me. So, to draw live people:) And I asked my mother-in-law to pose for me. When I finished she looked at my drawing and said that it will be better for me to draw landscapes, cause I have no talent for drawing people. I don't have this portrait anymore, but it looked somehow like this: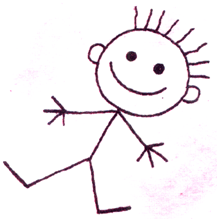 I was really upset, and really angry. The main point here - imagine that! - an artist have to study like a human of any other profession. No one expects a first year law student to know everything about the law and to be an experienced advocate, but from artists everyone expects to be super good from the very beginning.
After two years I brought her a portrait of my hubby, and some other portraits of actors. And she said "Ah, now you're talented, I thought that you can''t draw people, that it's not you cup of tea".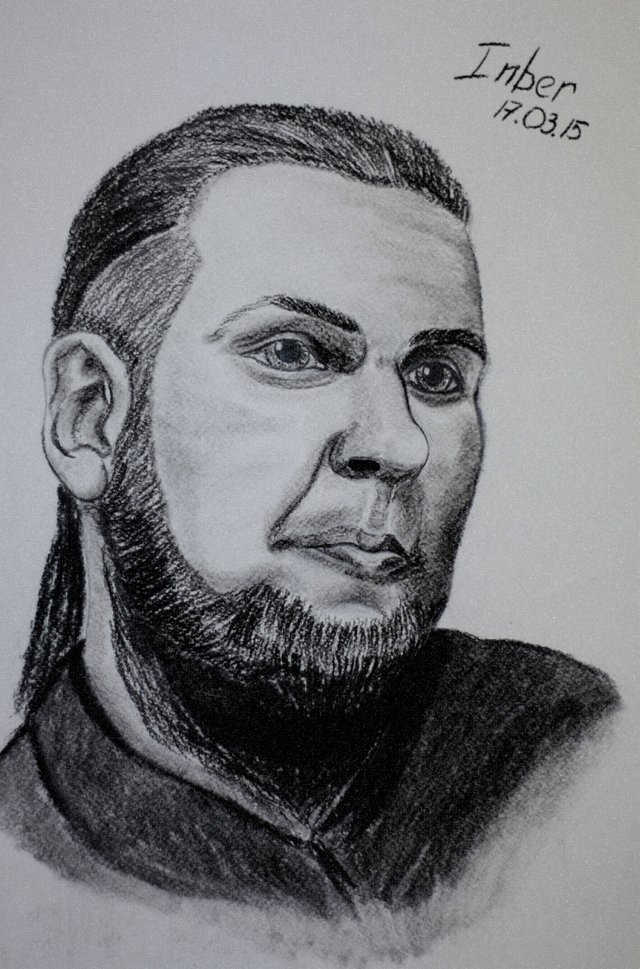 Conclusion:
So, may be now you see why saying "You're so talented" is not a compliment, but more an offence. If not, I can explain it again with one simple phrase. Saying things like that just depreciates all effort that a "talented" person put in his hard work, including study, hours and months and years of practice. And you say it's a "talent", when actually it's a hard work. Like any other.
Love, Inber