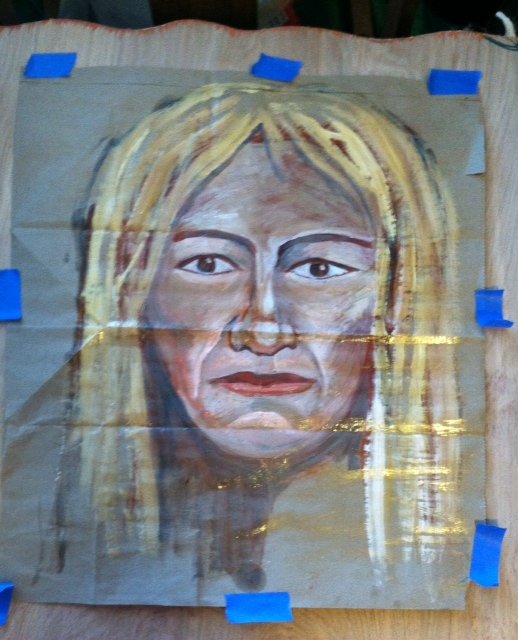 I worked a little more on Cathy O'brien's portrait. 
It is difficult as I  have not been able to find a picture of her that is full face where she  is not talking. I am grabbing stills off of video with my screenshot  program and then sending them to my phone...
 but I did find this great  video about her work today - enjoy! - In this video - The Most Dangerous Game, 
Cathy reveals the mutilation  that was done on her by former intelligence, and officer, and satanist, Michael Aquino. 
She also talks in detail about "the hunt" in which children were stripped  of their clothes, and released into wilderness, and told to run where  they were hunted likened to a fox hunt... when caught, they were  repeatedly raped and tortured.
In 1978, Cathy O'brien was raped by Hillary Clinton.