Assalamualaikum wr.wb
Peace be upon you, and Allah mercy and blessings
Hello steemian, This time I show an art of steemit logo of Indonesian Steemit Community on palm. a logo has meaning not just design. because a symbol or logo if it does not show the meaning can not be said logo or symbol.
Steemit is a social media platform and the moon's circle implies a social community whose characteristics are steemit users in Indonesia's steemit community. between one user with another interconnected and can interact.
The pigeon disampin Indonesian steemit logo is a user who is looking for bait in this case is the upvote of the curator and other users who are incorporated in this community.
And that helping hand means that the function of the hand is to give and receive something that is upvote.
Hello steemian, Kali ini saya menunjukan sebuah seni steemit logo indonesia di atas telapak tangan. sebuah logo memiliki makna bukan sekedar desain. karena sebuah lambang atau logo jika tidak menunjukan makna belum bisa dikatakan logo atau lambang.
Steemit adalah sebuah platform media sosial dan lingkaran bulan itu mengandung arti komunitas sosial yang karakteristiknya adalah pengguna steemit di komunitas steemit Indonesia. antara satu user dengan yang lain saling terhubung dan dapat berinteraksi.
Burung merpati yang disampin logo steemit Indonesia adalah seorang pengguna yang mencari umpan dalam hal ini adalah upvote dari curator dan pengguna lain yang tergabung dalam komunitas ini.
Dan uluran tangan itu mengandung arti bahwa fungsi tangan adalah untuk memberi dan menerima sesuatu yaitu upvote.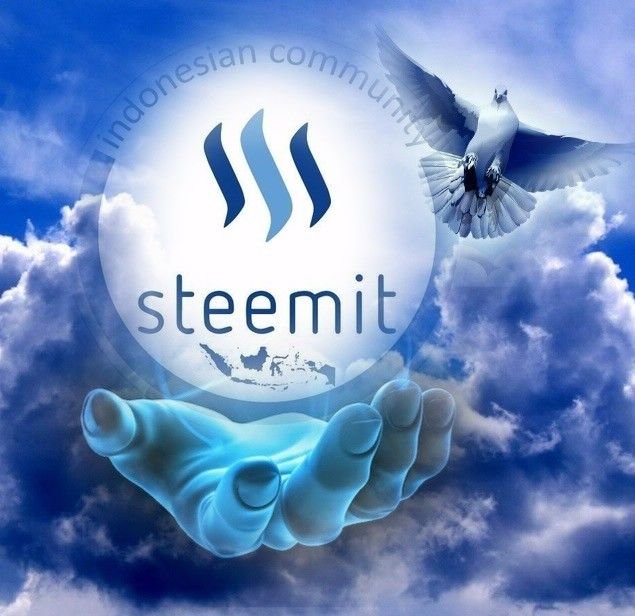 regards @ijoelmudisteem