My Little Outdoor Patio Oil Painting Studio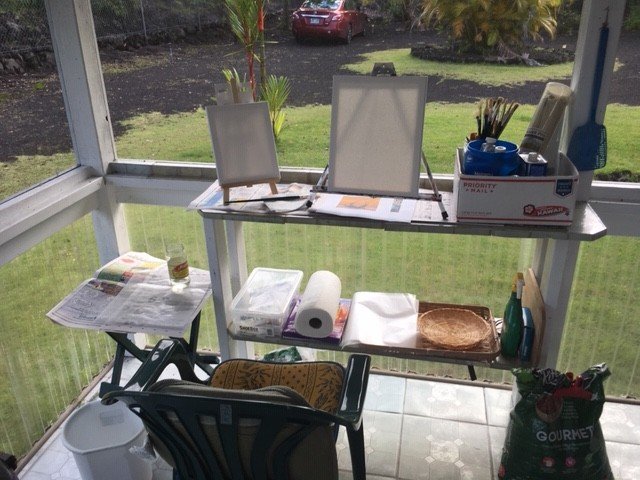 I've been watercoloring indoors from time to time .. but for the longest time couldn't break out of the creative artistic blockages with regards to oil painting.
Today, I finally got my oil painting area set-up to start painting oil pieces now.
Stay tuned for lots of work to come!
What's your art studio like? 
Mine is small for now ... but I'm thinking I'll probably move into the garage since it's not even being used at all for anything but being empty. Could be great to fill it up with cool art pieces!