A Byzantine Passion
 And therefore I have sailed the seas and come
To the holy city of Byzantium.                                                                  (W.B.Yeats)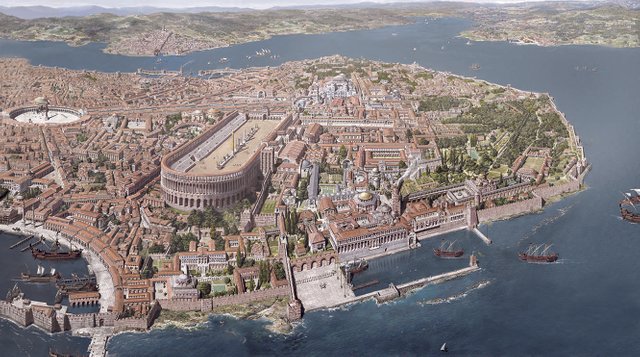 Antoine Helbert is a French illustrator who has a side pet project: bringing back to life singlehandedly the whole imperial roman city of Byzantium. In an interview given to the newspaper POLY, Antoine Helbert mentions that this passion was kindled by a birthday gift from his mother. This gift was a book about Byzantium. Helbert was 7 years old.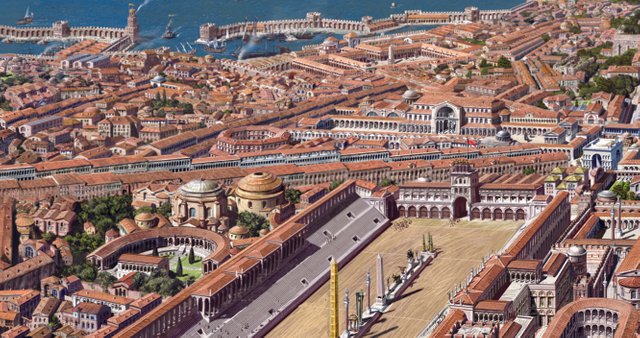 Since then, he kept collecting documentation about this mother of all city. Attracted by the architecture, he has also a strong passion for the history of the Byzantine Empire, much maligned and despised, in comparison with the history of the "real" Roman Empire.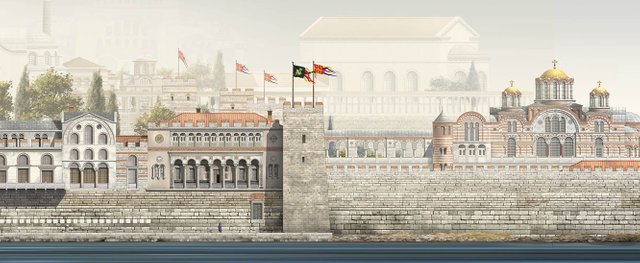 The funny thing is that he visited Istanbul for the first time only when he was 35-years old and took great care to document his troop with thousands of photos, sketches and videos.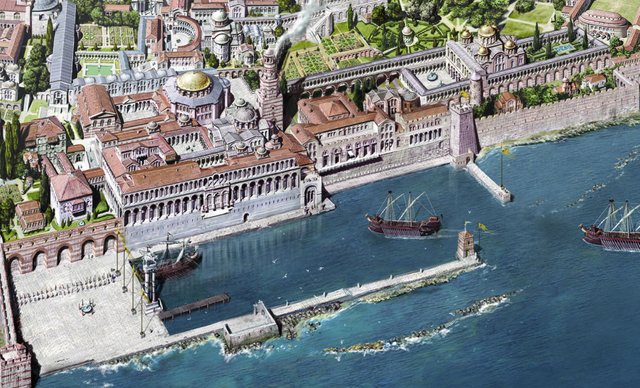 Since then, he has taken great care to resurrect the city of the emperors, with great attention to details and to the sources available. What he can't find, he invents, but always with a great care for the historical accuracy.
The project has no lucrative goal. It's a passion. A byzantine passion!
Sources:
http://www.antoine-helbert.com/fr/portfolio/annexe-work/byzance-architecture.html