Pop Star Ahri - Art Drawing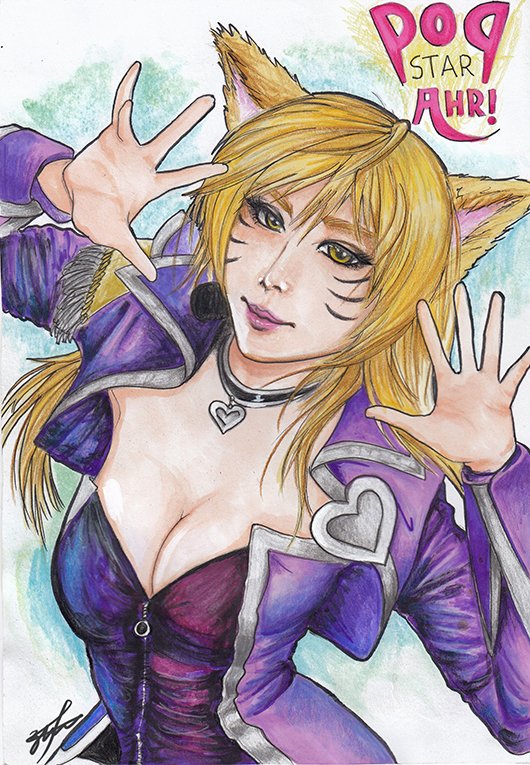 Hi again everyone!
I had this sketch laying around for over 2 years and finally decided to sit down and color it :P
I wanted to do the full drawing in markers and it did take me some time to finish it, but I really like how it turned out in the end. Hope you like it too ;D
---
If you like my art, please support me by upvoting and following me not to miss out on future content :) Comments are always welcomed and I do accept constructive criticism!
If any of you are interested in buying any of my traditional original artworks that I have included in any of my posts leave me a message :) I also accept commission requests!