First Acrylic attempt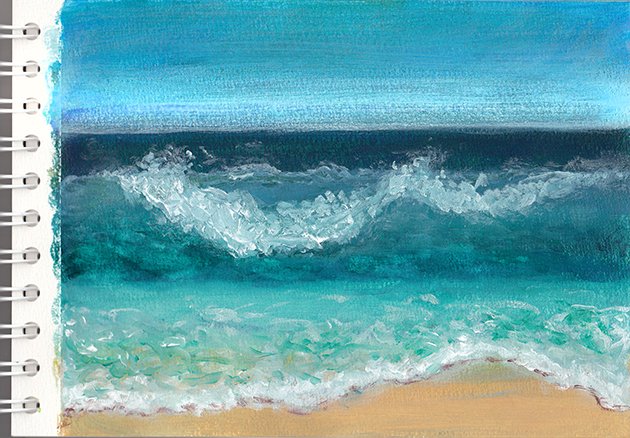 Hello everyone :)
Recently I got my new set of Acrylic paints Winsor&Newton and I was very excited to test them out and what better than waves/sea or any sort of waterscape.
The paining was quite fast to do, I think in total 40 min with the drying time - the idea was just to do a fast sketch to test out the new paints. I did the painting in total of 4 layers - the fourth one being adding more details. As you can see I did the drawing on my ordinary mix media sketchpad 200 gsm and it behaved well - the paper didn't buckle.
It was quite fun and relaxing! Next time I will make a step by step progress, because I am sure that will be fun to see :)
This is the set if anyone is interested in trying them out: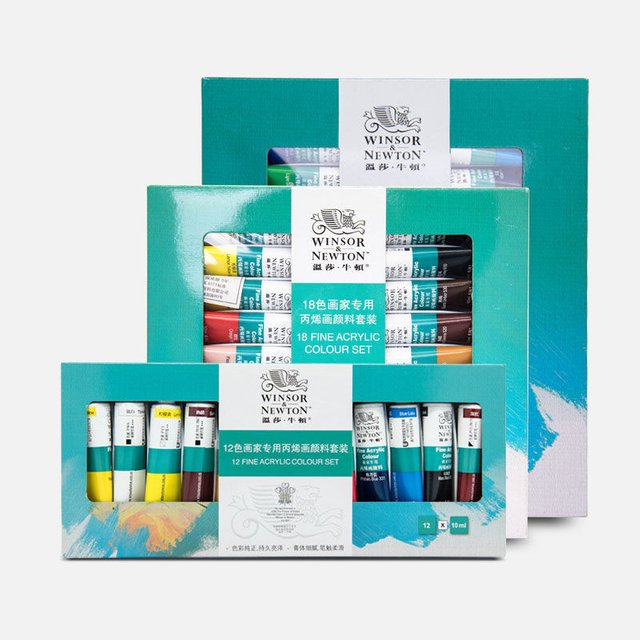 They are relevantly cheap and performed well, but I cannot give you a clear judgement, since this is the first time I am trying out acrylic and I have no basis for comparison. (By the way not sponsored :D - just wanted to share)
---
If you like my art, please support me by upvoting and following me not to miss out on future content :) Comments are always welcomed and I do accept constructive criticism!
If any of you are interested in buying any of my traditional original artworks that I have included in any of my posts leave me a message :) I also accept commission requests!