Chinese Painting---Bamboo 中国画--竹子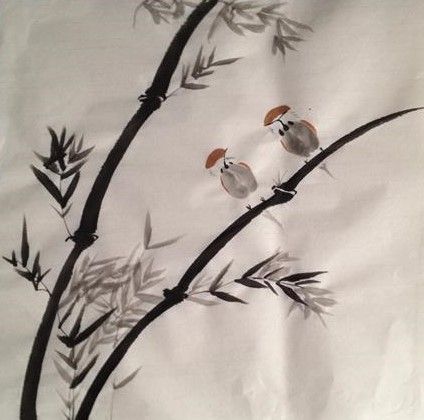 Bamboo is a sort of hollow plant and always green all the year round. Many people love it in China not only because Chinese people used it for writting on in ancient times but also it has many implied meanings.
As it has many bamboo joints, which represent a person with high moral principle, so the symbolic meaning of bamboo is always healthy trends. And the word bamboo " 竹" has a similar pronunciation with wish "祝" , so it also means blessings and good things.
It's so good, how can I not paint ?
Now let's start!
Material:
brush, ink and rice paper,Chinese painting colour
Interesting sidelights (拍摄花絮):
First, paint bamboo. I painted it many times, but was still not good. I underestimated its difficulty.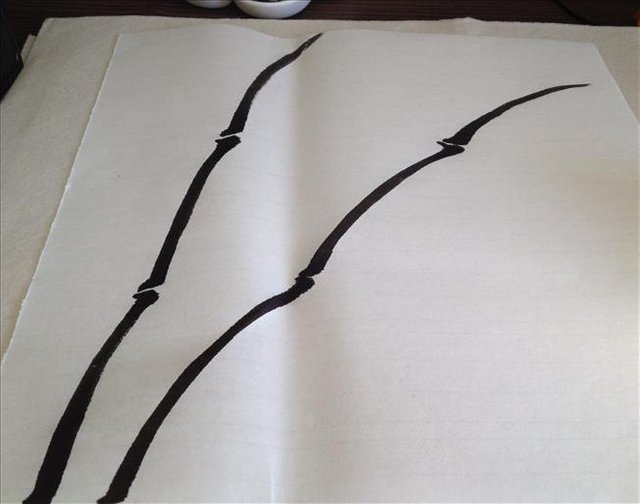 This was the first time that I painted the bamboo. After painting bamboo joint and leaves, I painted a bird on it. it looks fat, and It's like an owl, so I decided to paint again.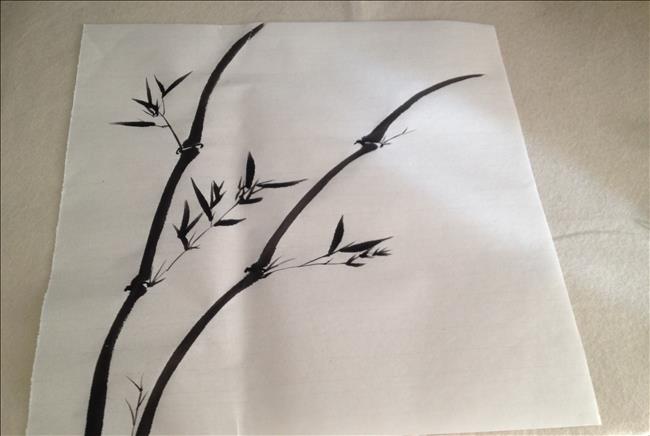 This was my second work, it was still not good. When it's not dry, I paint wing of them, which result in dizzy dye.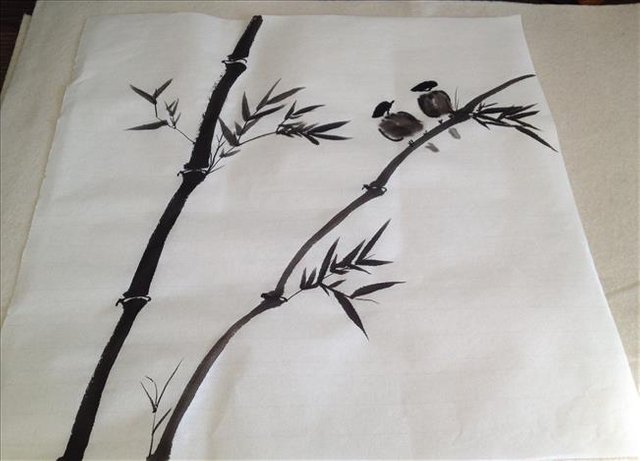 This was my third work, this time I painted the two sparrows with ochre color and ink. Does it look better?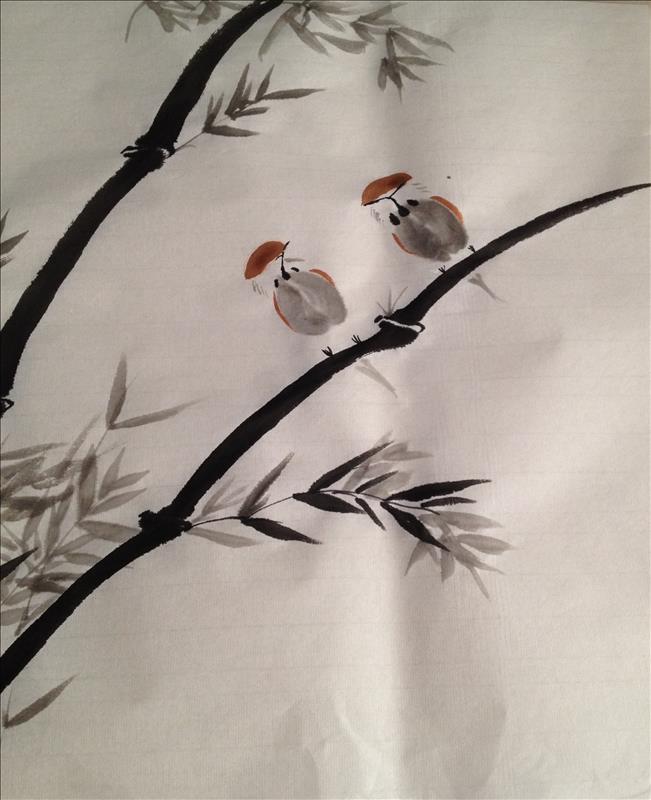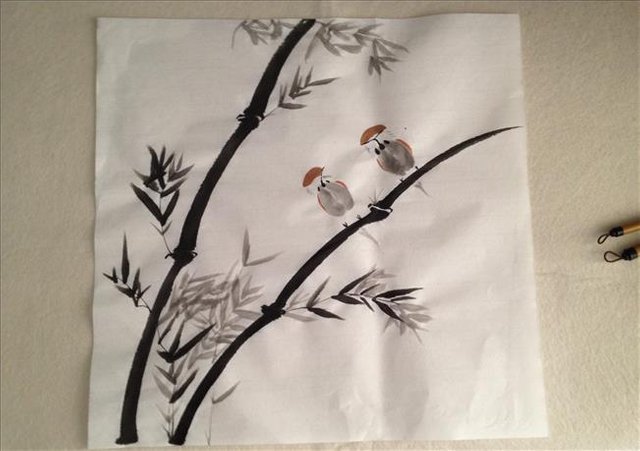 If you are interested in it, you can paint it and send your families and friends your best wishes, beautiful and lucky!
今天我想给大家分享的是岁寒三友之一的竹子。
说起竹子,那可是大家最熟悉不过的了。一年四季竹子都是青翠挺拔,生命力顽强。古人喜欢竹子,不仅在庭前宅院种植它,更是在室内挂有竹子的画作。
为什么大家都喜欢竹子呢?因为竹子在古代的寓意实在是太多了。
首先,竹子的"竹"与"祝"有着相似的读音,所以它在古时候也寓意着祝福和美好。
其次,竹子本身有很多节,也代表着一个人有节操,节气。还有节节高升的说法,比如说在你的事业上,学习上等等。
此外,竹子因为是空心的,所以它还代表着虚心,谦虚。竹子的象征意义始终都是正气的,是古代君子所应该拥有的良好的品质。
工具:
毛笔2只,墨汁,生宣纸,颜料。
过程:
画竹必先立竿。要一气呵成,中间不能断了补墨。我画了好几张竹竿,还是没立好。:(
画竹节和叶子。然后我又画了一只鸟,看着太胖了像猫头鹰,哈哈!这张果断扔掉。。
这是第二幅,两只麻雀肚子还没有干,我就画上翅膀,结果晕染一片。。。55555 。。。。
我又重新画一幅。 这次顺便用赭石给麻雀上点颜色。。是不是好看一点呢?
今天的分享就到这啦,感兴趣可以画一幅送上自己的祝福给家人和朋友,好看又吉祥。:)
If you enjoy it, don't forget to upvote,comment and follow me