I am accepting SBD and STEEM in trade for pieces of my art! Check out what I have available!
Departure $316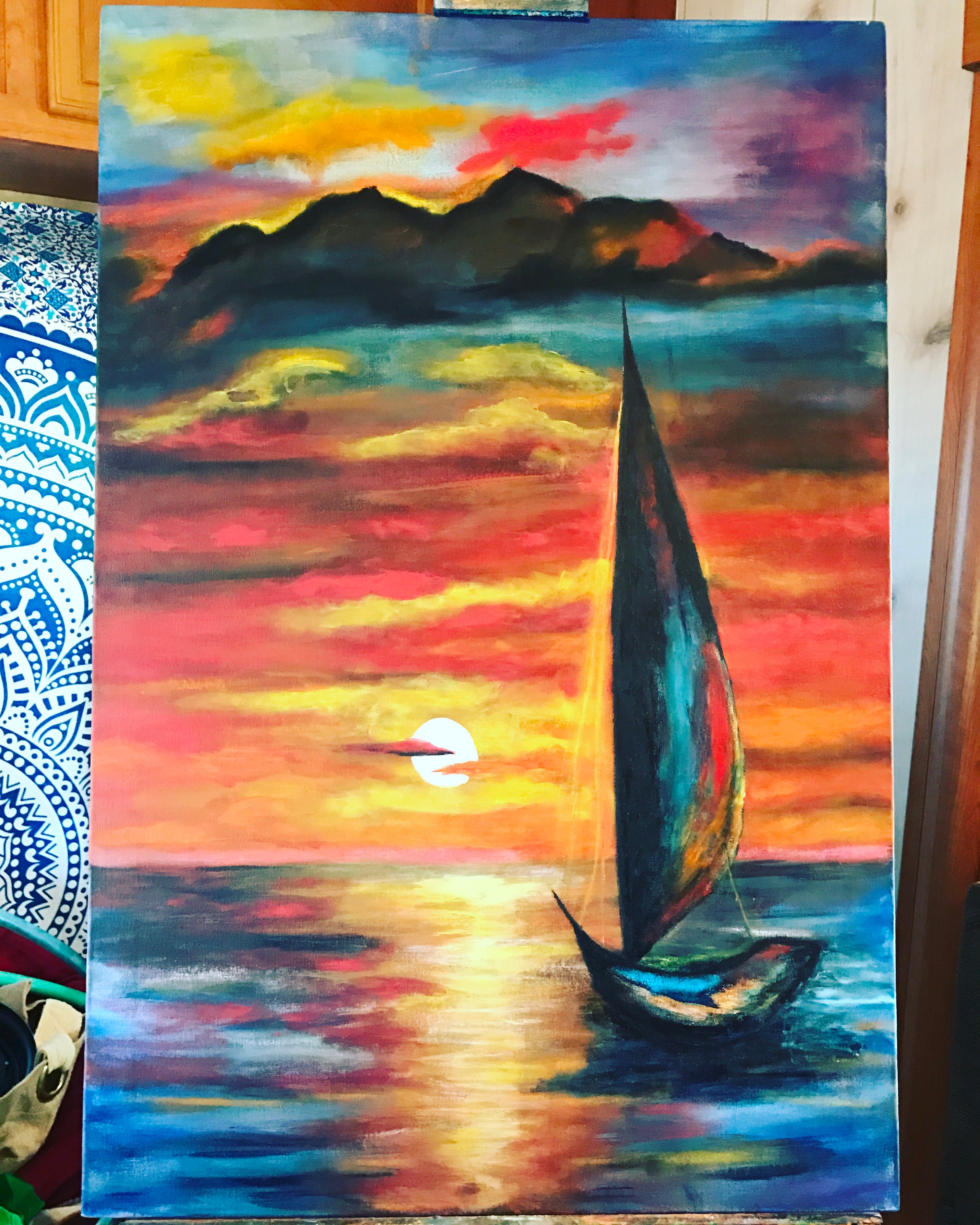 24″ 36″ Gallery Wrapped Canvas
I finished painting this beauty right before I started traveling, with my husband in our RV full time, as a farewell to the life I knew, one of being tied down, of mostly suffering in a lifeless city, to the pollutions and materialist lifestyle, this minamalist freedom was the most beautiful sunrise I could ever ask for and leaving behind that life was the greatest sunset.
Seeking Truth $202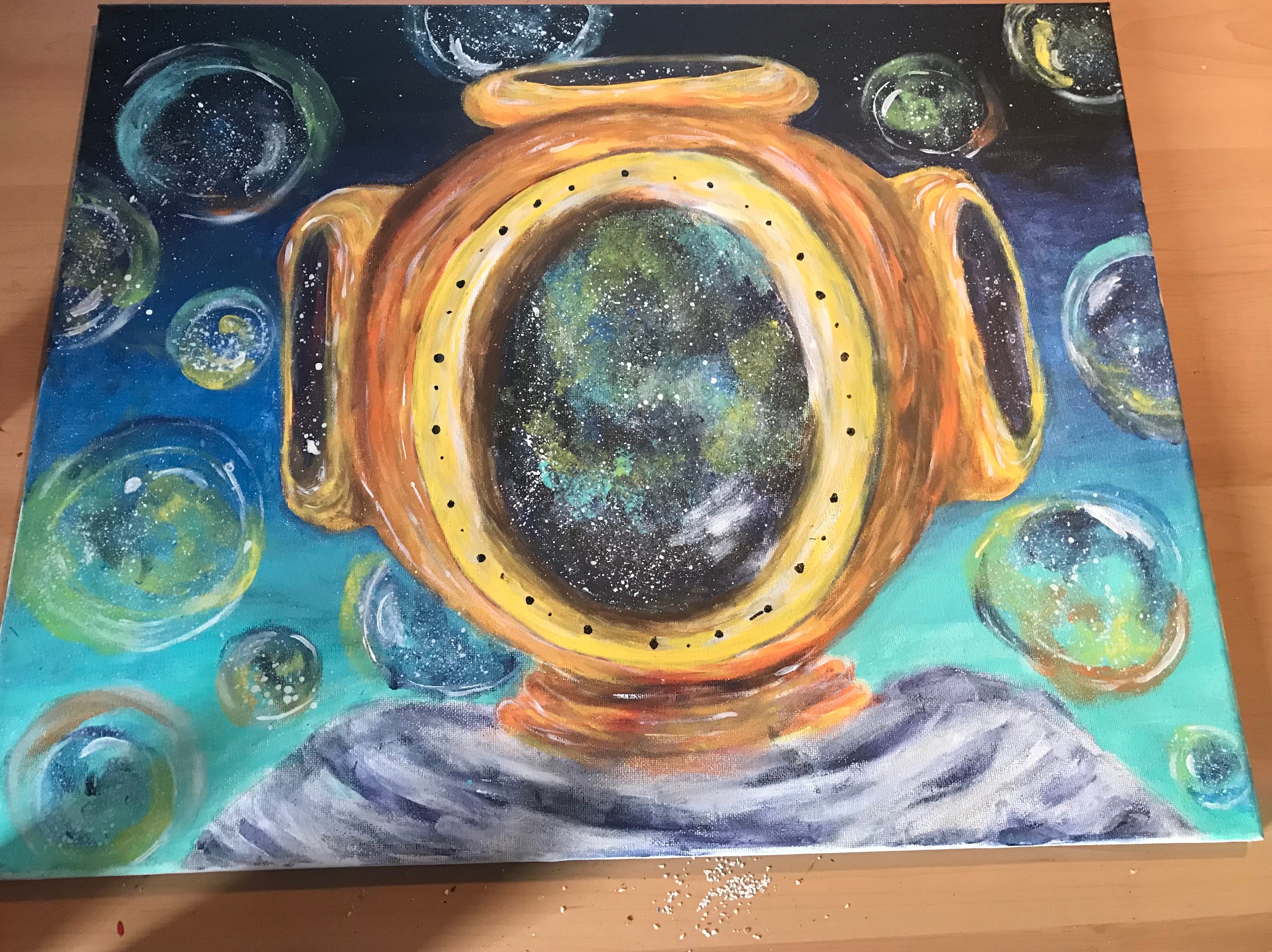 16X20in acrylic on canvas
If you have ever wondered where we are, why we are here, where we came from you too are an explorer for truth. Perhaps truth can be found in the seemingly infinite depths of the oceans or space, perhaps they are one in the same. As above so below a true representation of that would be the reflection of ocean and space and truth is to know it's also reflected within yourself.
Healing Waters $88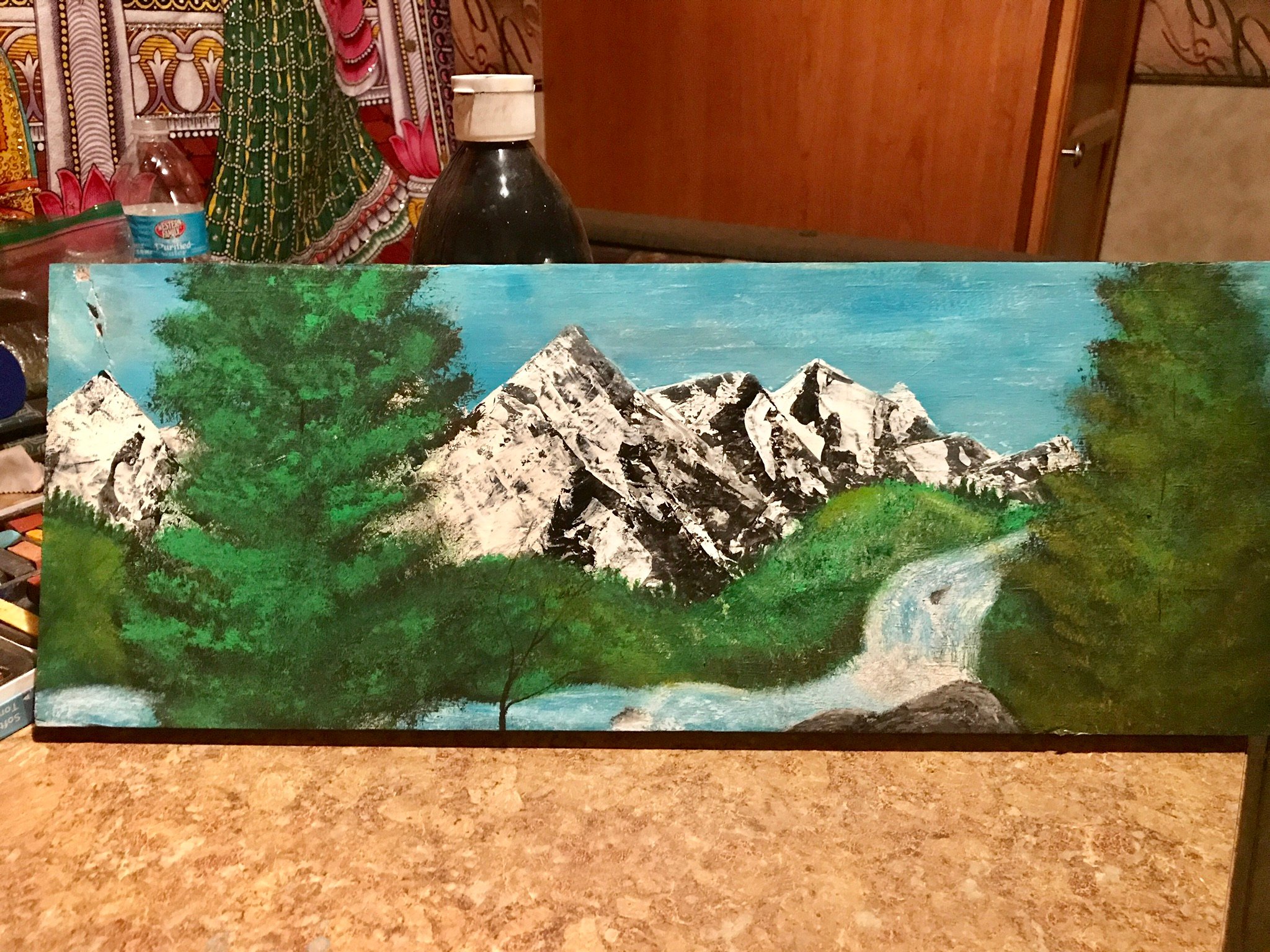 Acrylic and pastel on 19″ x 7 1/2″ wood.
I am inspired by nature and all that it has to offer us, I love the vibrant colors, the sounds and how it's feels so alive. Nature sustains us as a species everything we have and are all stem to nature, it nourishes us. Water is the blood, the essence, of life it flows over the planet like veins our bodies are largely water, healing comes from plants fed by water, there would be no life without water.
Feel free to check out all of my available paintings here: http://www.foxtailartwork.com/?product_cat=all&paged=1