How I paint comics: The Techno-Templar #38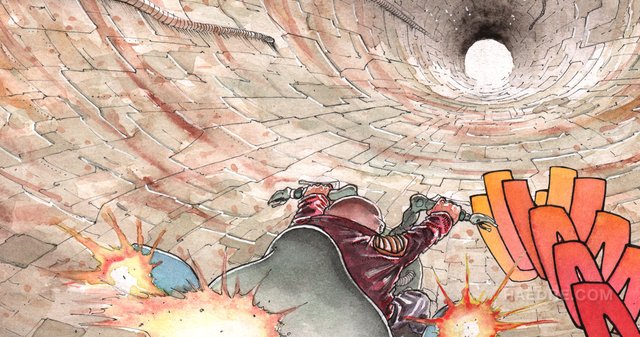 Have a look into the creation process of the 38th page from my 100% watercolour and ink, sci-fi and surreal illustrated novel.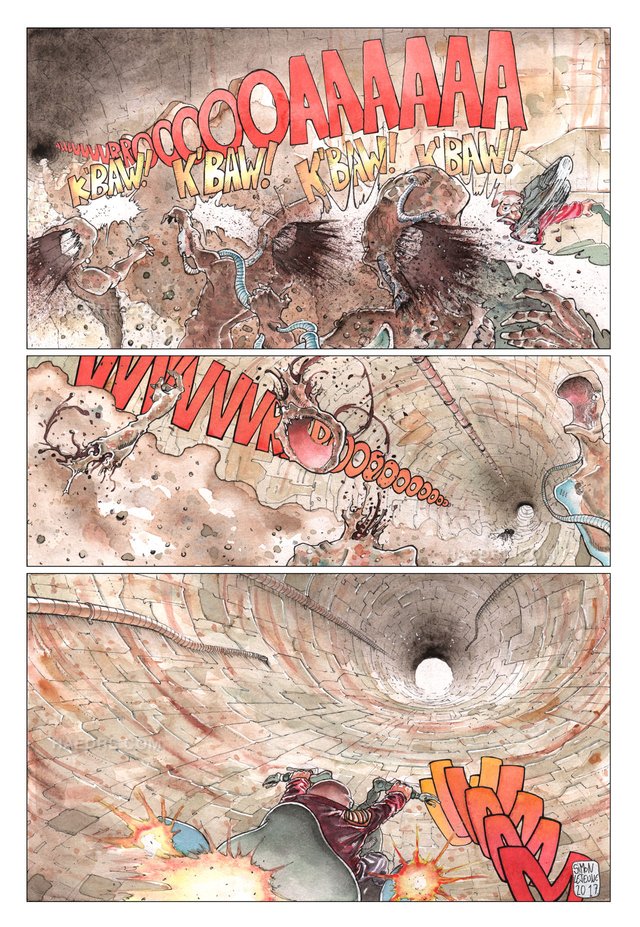 In the previous page, Devlok, pentrates the cyclopean complex. His nanomorphed bike roaring loud through endless gigantic pipes. Then quickly, he makes contact with the local fauna ...
Details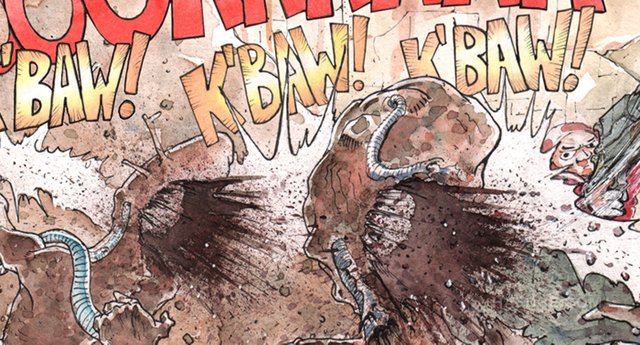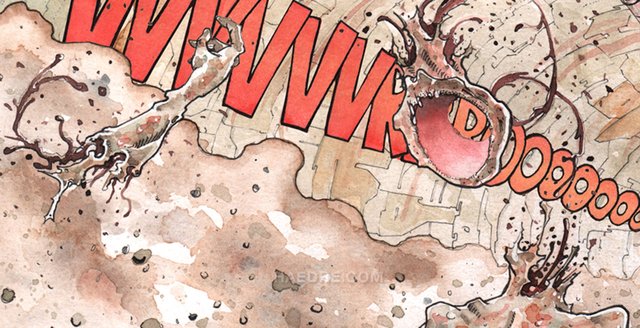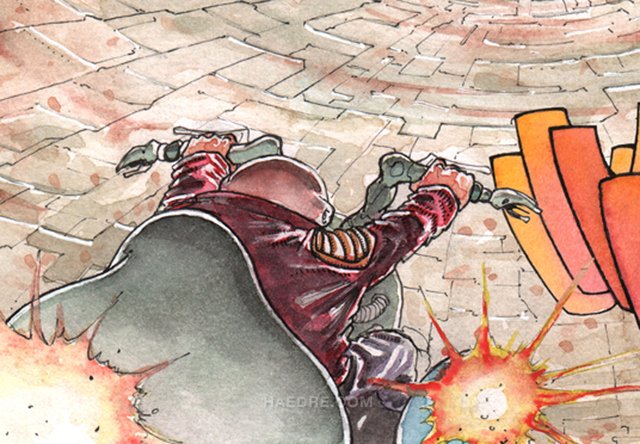 "Devlok, the Techno-Templar" is my first long graphic graphic-novel. It's been published by myself through two soft cover books that also include short stories and art. All issues and languages combined making till today, approximatively 1400 sold copies.
So, let's get back to the beginning of page 38 with the brutal story board.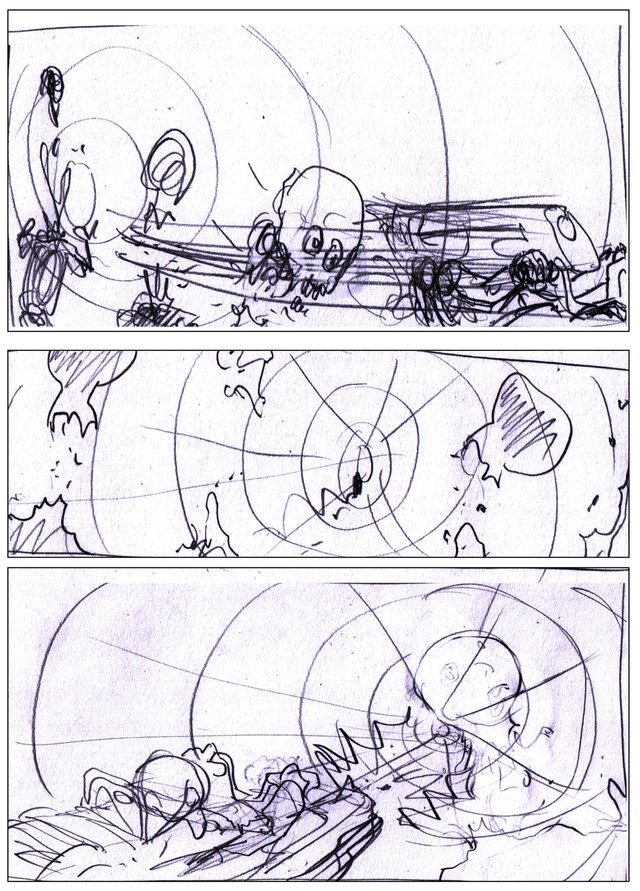 I started the pencil and even some inkings during the "Comic Festival München" (Munich, Germany). It was fun to draw some mecha-zombies while watching at the public.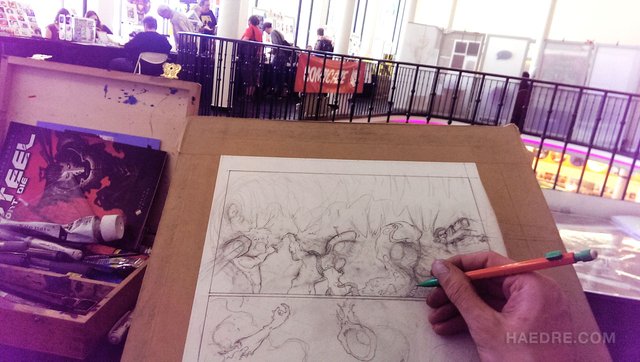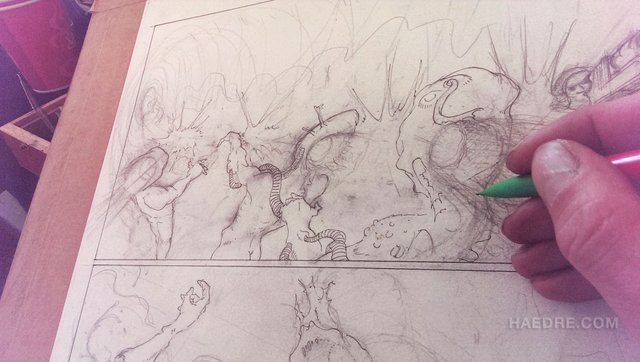 Back in the studio, much color is already there. Mostly the variations and basic textures of the tubes.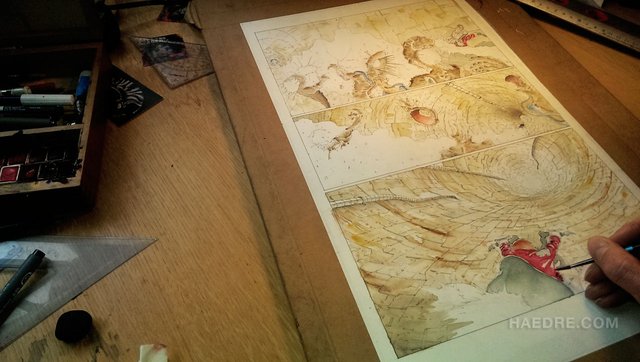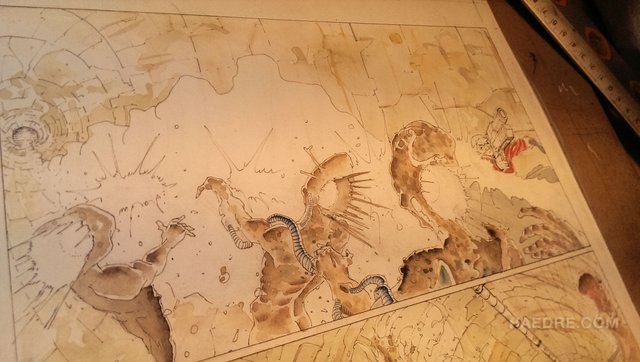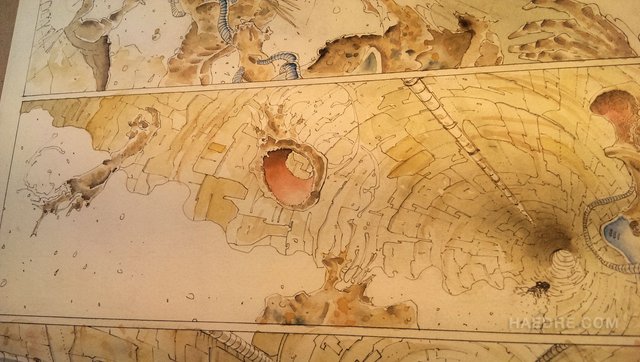 Of course Devlok's jacket.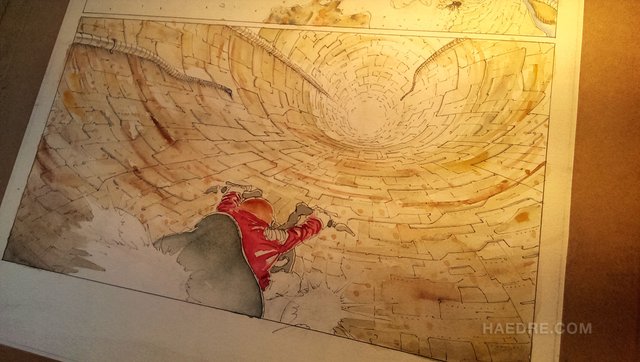 Now the tunnel's shades.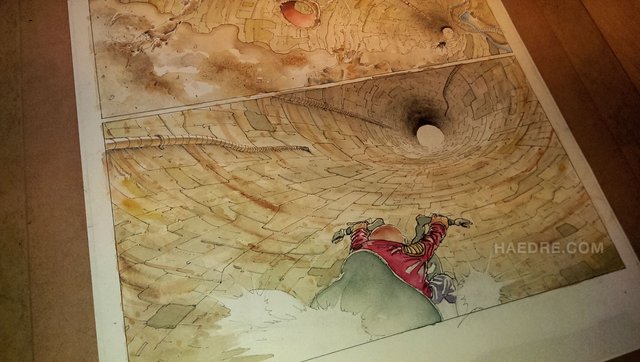 The dust, some of the bloody parts.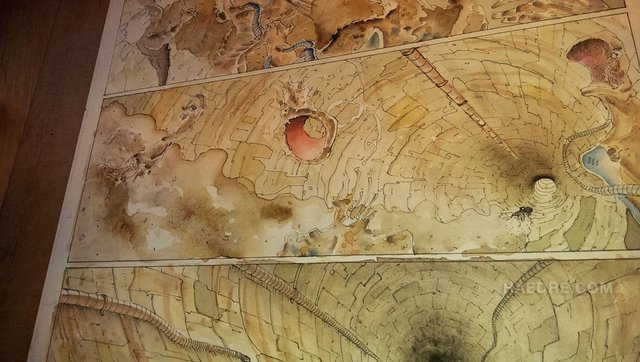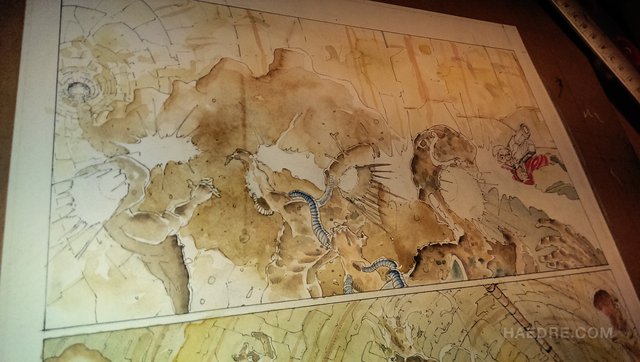 More details, darkening of the foreground. And from now re-outlining.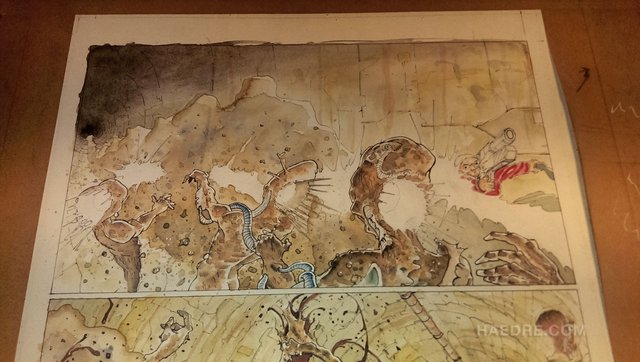 Blood drips are always a huge fun, I don't know why.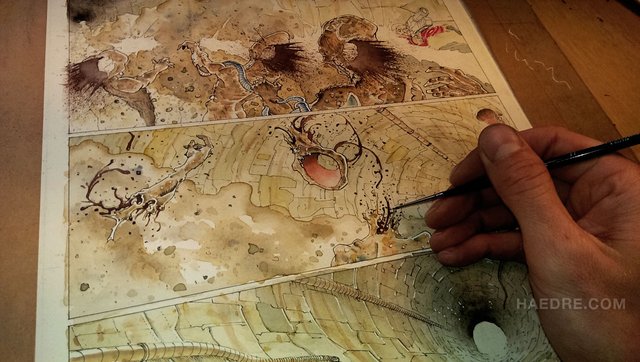 The flames and gunshots. The signature pad is ready.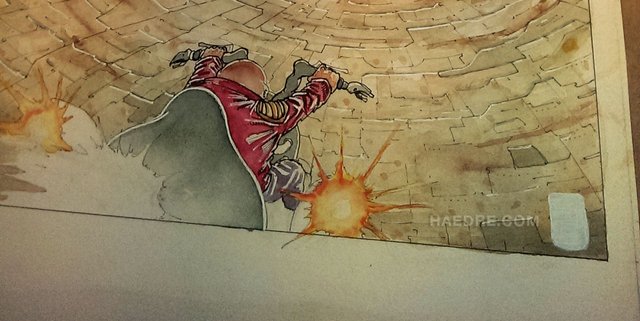 After that I finished the last details. Maybe some white touch up. Then I painted the onomatopoeias on another sheet, scanned and included them in the panels with Photoshop. And voilà, done!
Thank you for having checked my post, I hope you enjoyed it.
---
---
For more art, visit my official website http://www.haedre.com
If you want more info about the books, check out those flick through.
Get them on: http://www.haedre.bigcartel.com
Committing to comics is a hardcore job, consider supporting me and my family by buying my art through http://haedre.com/shop
Thanks for the