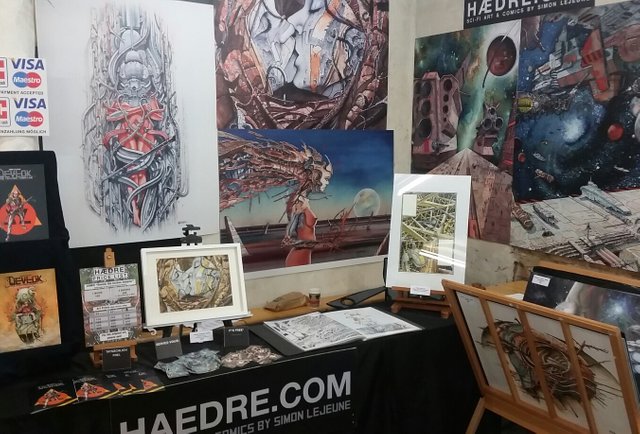 ---
My stall at the Berliner art market "Graphic Days" at X-Lane (6th to 7th oct. 2018).
This is a new configuration and I was surprised myself how easy it's been to setup. The big panels are light, easy to attach and definitely attract the eye. The poster display can hold very large formats, makes it easier for the visitors to browse and keeps the table free of rather unattractive folders, all of this allowing a better use of the table.
Verdict: It was great!!
(Now thrilled about using Steepshot!!!!!)
---