One of my latest watercolor painting with its complete process.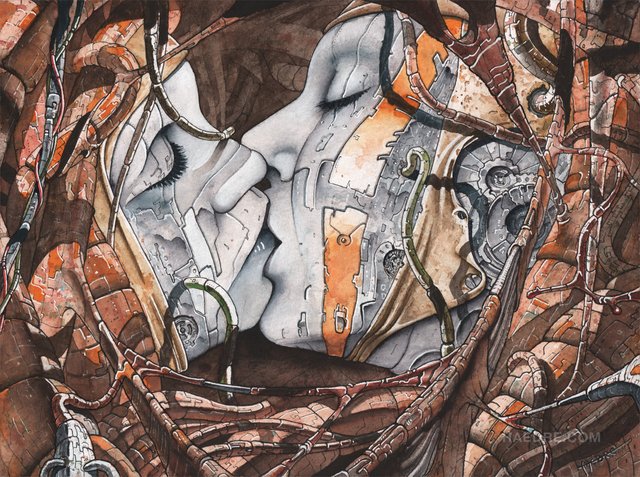 Amor Canalis - 2018
Watercolor and thinliners on paper. 32 x 24 cm - (12,5 x 9,4 in)
Details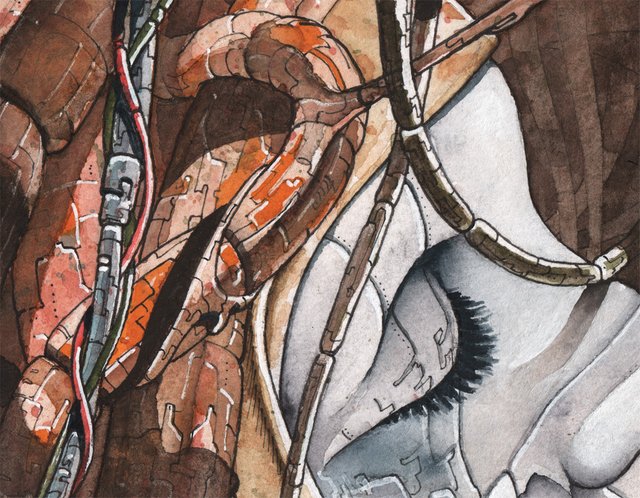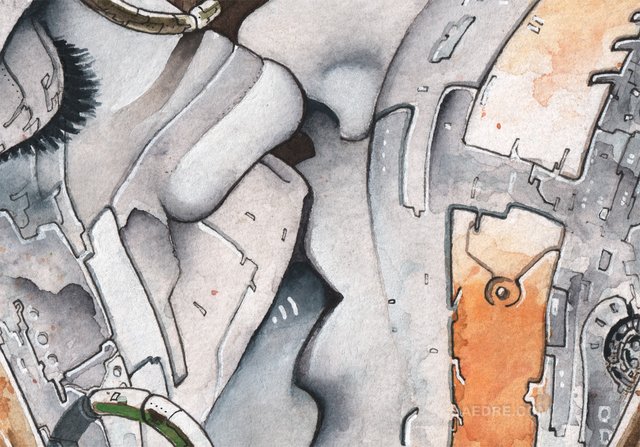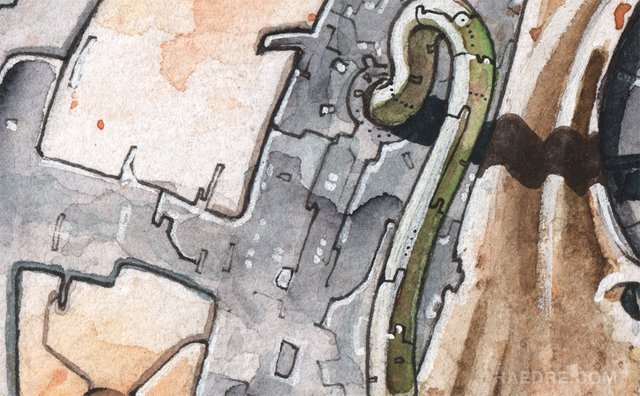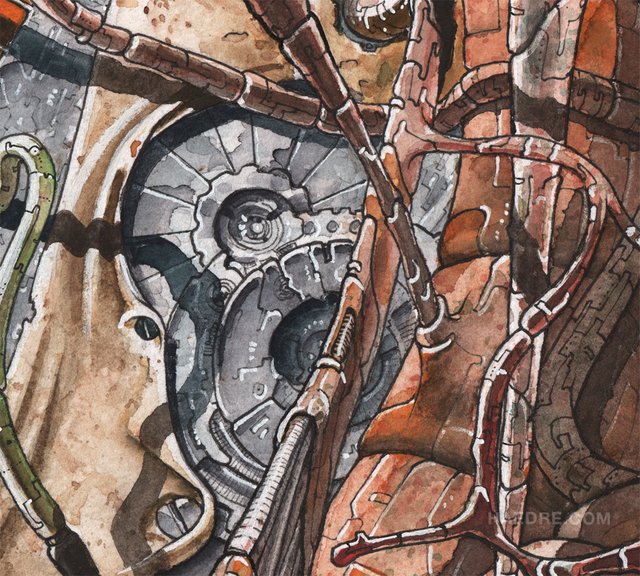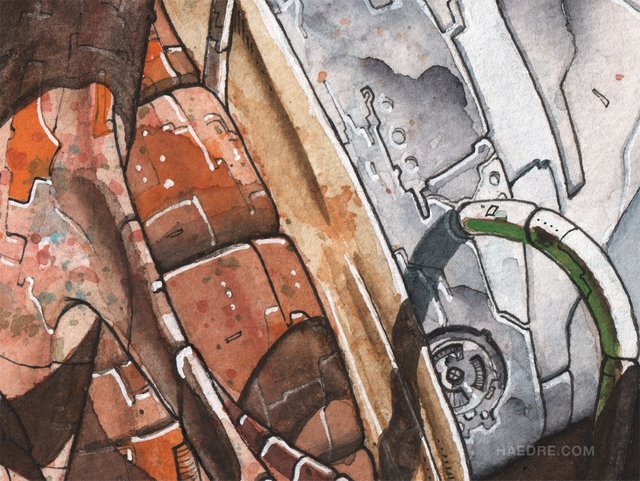 Progress
Pencil. For this painting, I used this block of watercolor paper 300gr. The 10 pages are sticked together on their side with a sort of glue. It does prevents a bit against warping but it's not very efficient. It is better to avoid using this if you plan large, plain colors with a lot of water. But to start something without the hassle of preparing a proper watered paper, sticked on a board etc .. (like I do for bigger works), it's ok.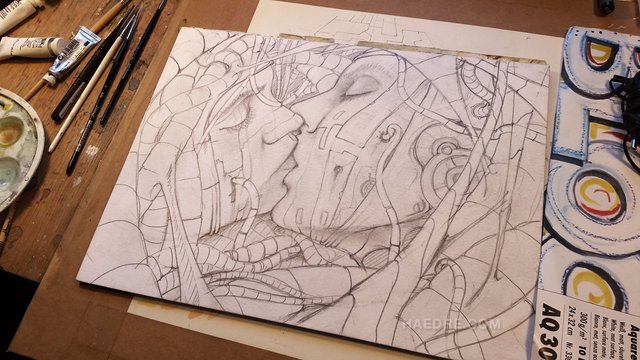 Inking over the pencil. Just the important shapes and not too detailled, altough it is part of a first layer of details but let space for more later.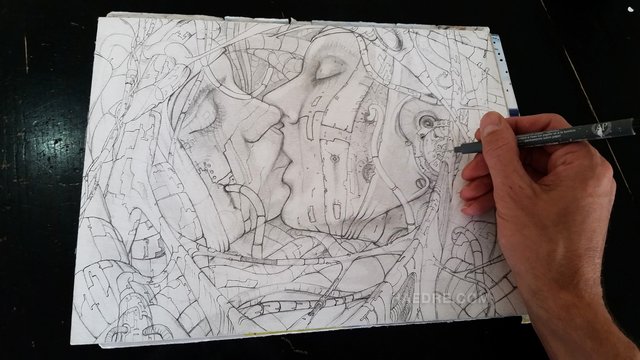 Erased the pencil. I am still not using blue pencil like I was planing to because they break so easily. So, ending up with smudgy areas. But since I cover everything, I don't mind that much.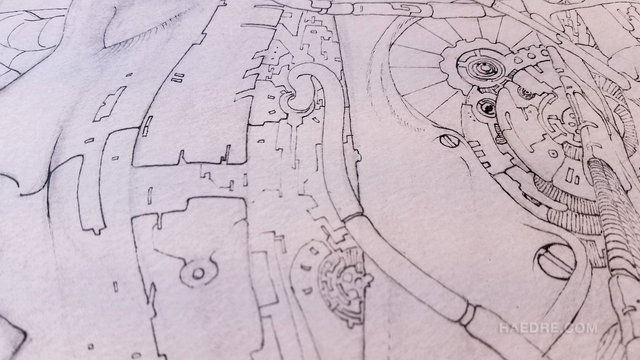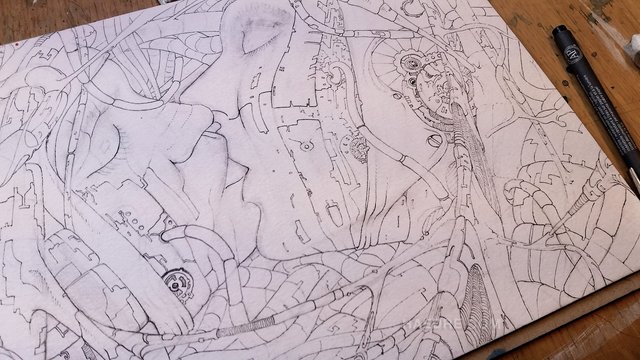 A first layer of micro-splashy textures throughout various drying times.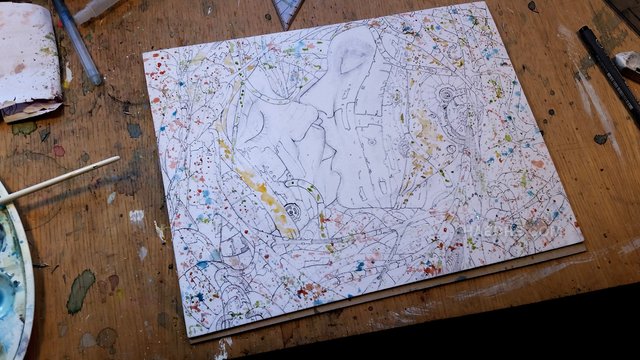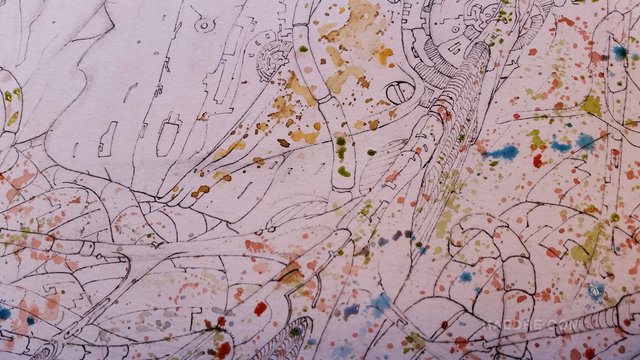 Now rudely placing the shade zones of that outer layer.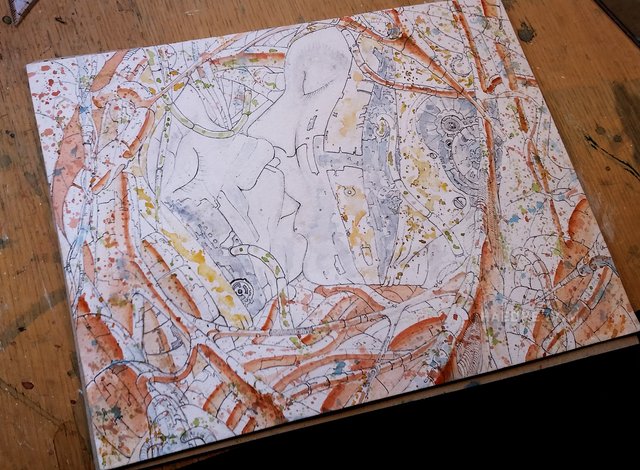 While I accentuate everything more and more, I added those textured Indian Yellow lines on the visages. They will lean towards ground oranges. I keep the lighted areas out of color as much as I can.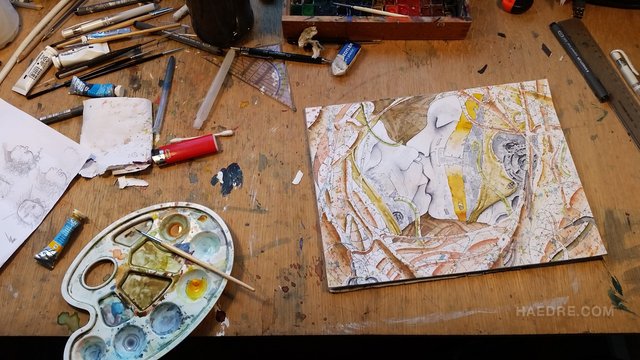 Darkening the outer layer.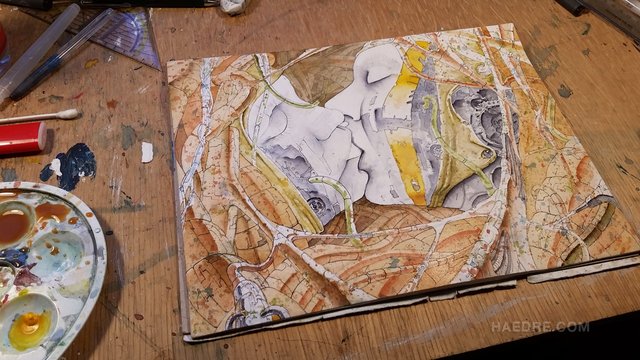 Accentuating shapes, adding more details and color patches.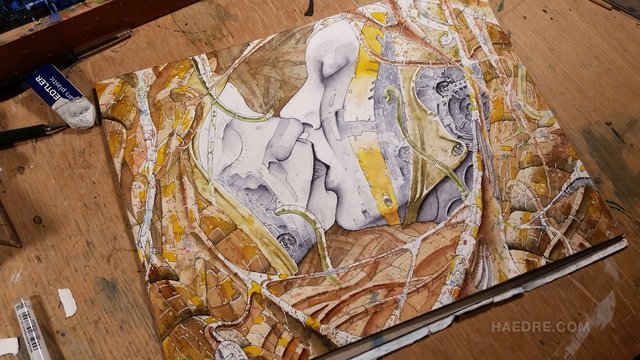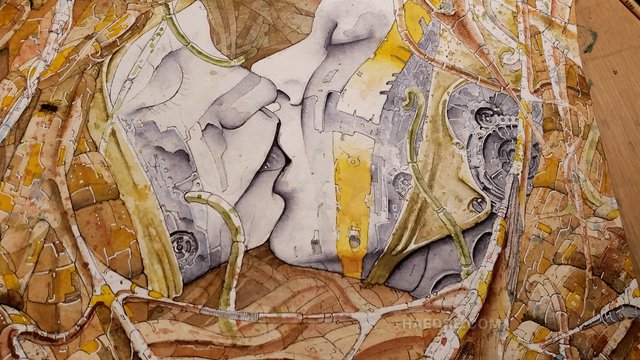 From now on, I start to re-outline and to touch up with white gouache and Mitsubishi Pencil - Uniball Signo.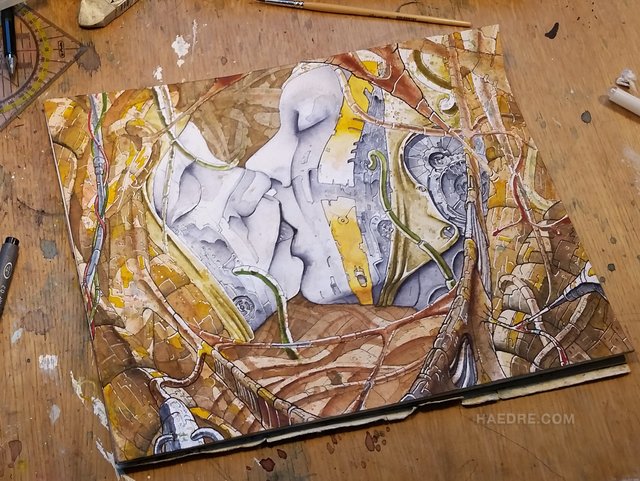 One of the last step, the cast shadows. Sometimes they are not necessary and it can be easy to ruin everything with them, pay attention!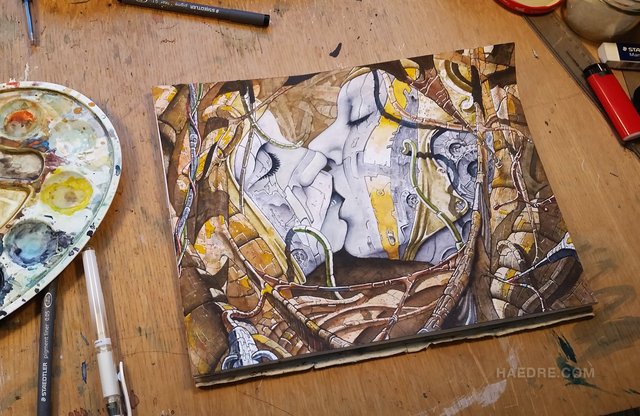 Time to find a spot for the signature.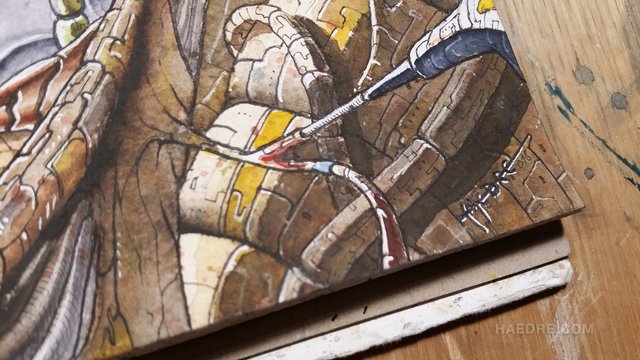 Done!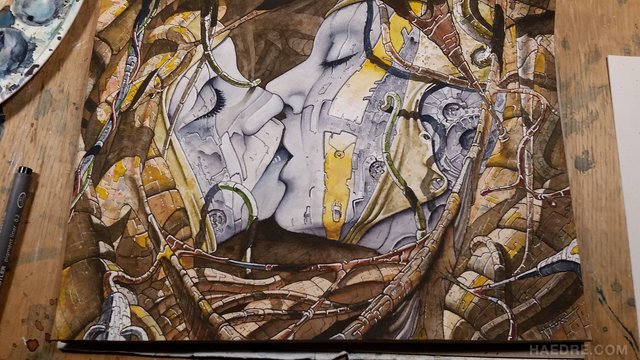 Thanks for having checked my post!
---
---
Visit http://www.haedre.com to discover more art.
Consider to support me by buying my prints: http://haedre.com/shop/direct-to-me
And books: http://www.haedre.bigcartel.com