Today sketch is about surviving.
Sketch based on sculpture, showing Ugolino della Gherardesca, with his sons and grandsons. They were detained in the Muda, a tower belonging to the Gualandi family. In March 1289, the keys were thrown into the Arno river and prisoners were left to starve. That medival times!
Mother language on botom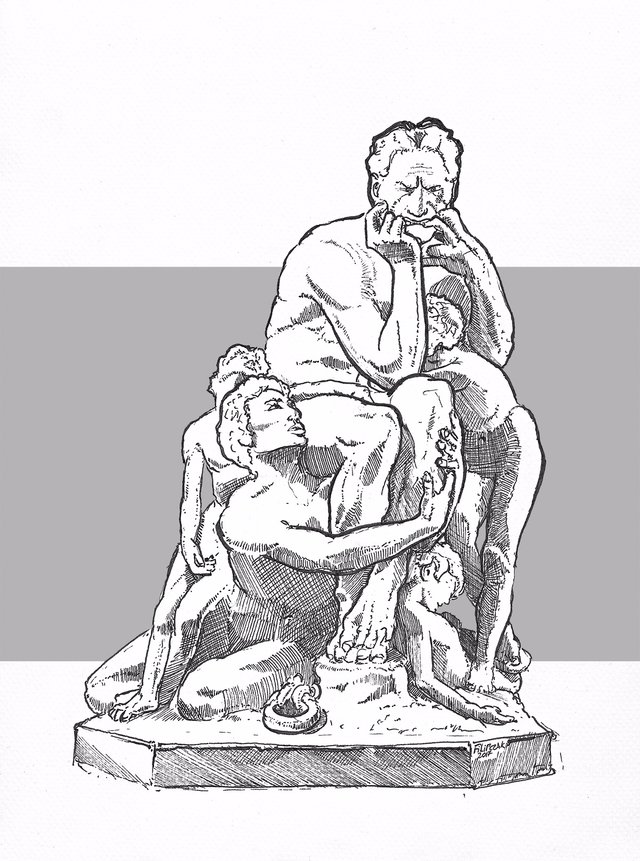 Based on Ugolino and His Sons
Jean-Baptiste Carpeaux, 1867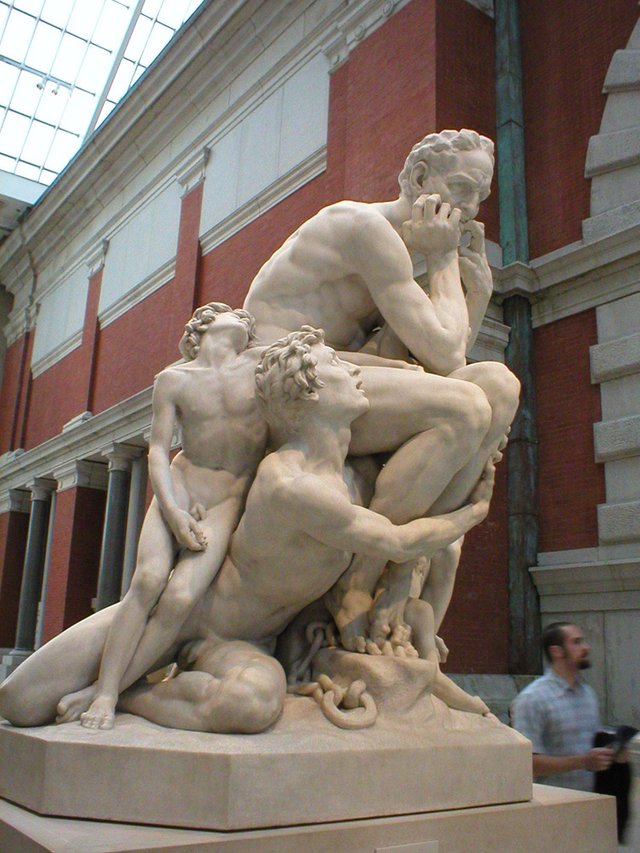 Dzisiejszy szkic jest o przetrwaniu.
Na podstawie historii Ugolino della Gherardesca. W 1289 został uwięziony wraz z dwoma synami i dwoma wnukami w wieży, klucz został wrzucony do rzeki Arno. Więźniowie zmarli z głodu. Średniowiecze w pełnym rozkwicie, jak bym czytał Sapkowskiego!
Na podstawie Ugolino and His Sons
Jean-Baptiste Carpeaux, 1867