Smoking in XIX century. Always smoke with someone!
Palenie w XIX wieku. Zawsze pal z kimś!
Hi! After some break I come back with Secession girl smoking tobacco. I did it for my friend i meet on best festival Woodstock Poland 2017. Lisa if u can see it, approve me to your fb friends! ;) Haha, I hope she is alright XD.
Hej! Po przerwie wracam z rysunkiem w stylu secesyjnym. Dziewczyna paląca tytoń. Zrobiłem go dla dziewczyny, którą spotkałem na najlepszym festiwalu na Ziemi - Woodstock 2017. Lisa jeśli możesz zobaczyć tą wiadomość przyjmij mnie do znajomych na fb! ;) Hehe, mam nadzieję, że jesteś cała XD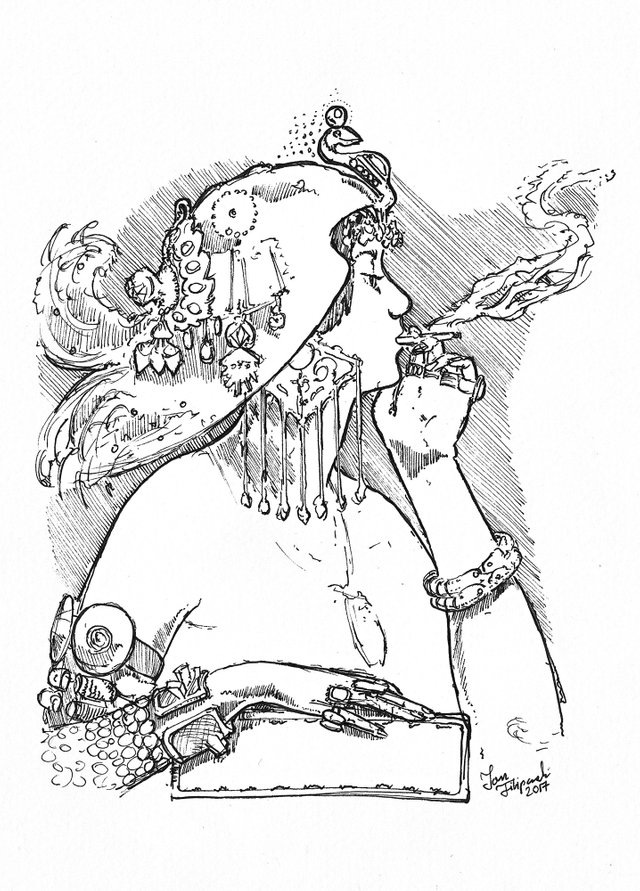 based on Cigarette Paper by Manuel Orazi