Heres an image i recently finished. i aimed to create a vivid city scape image at night.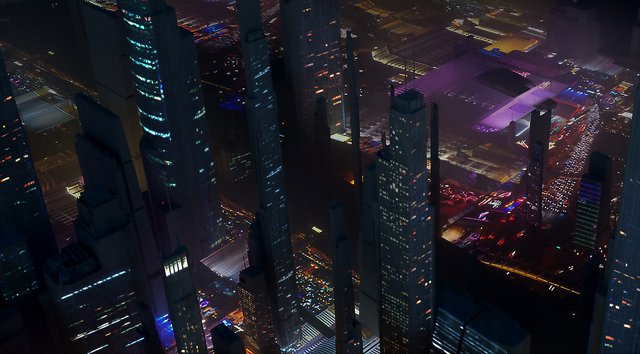 for the process of this. i created base models in blender and rendered it to octane. below you can see the base models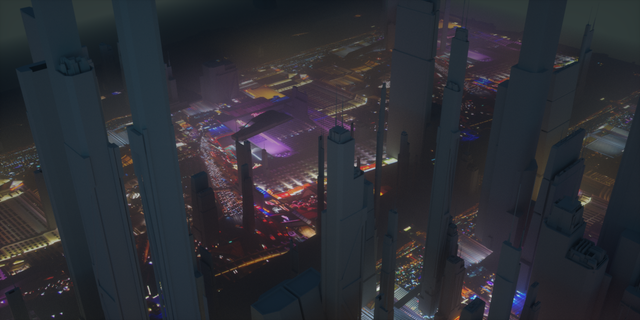 the models were created using blenders randomize transform feature to create random buildings of varying sizes from pre built assets, which i could draw compositional elements from. once i had that in octane i used photographs to create light sources to mimic city-scape lighting.
once that was done i imported the render into photoshop and added lights and adjusted colors to give the scene its final touches.additionally i added texture to the models as handling them in the render engine proved to much for my very slow machine :(
but ultimately the results came out ok.