Years ago I was with two friends hiking in the Totes Gebirge (Death Mountains) plateau in Austria. The weather was shitty so instead of keeping walking higher up we started to balance stones. I took many photos from our creations and one of them ended up as my reference for this painting.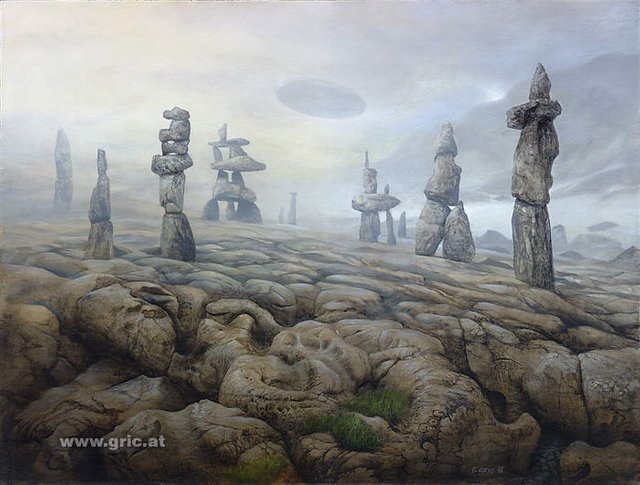 Flying Object, 1998
Acrylic on fiberboard
30 x 40 cm / 11.81 x 15.75 in
Here are some shots from our stone balancing performance: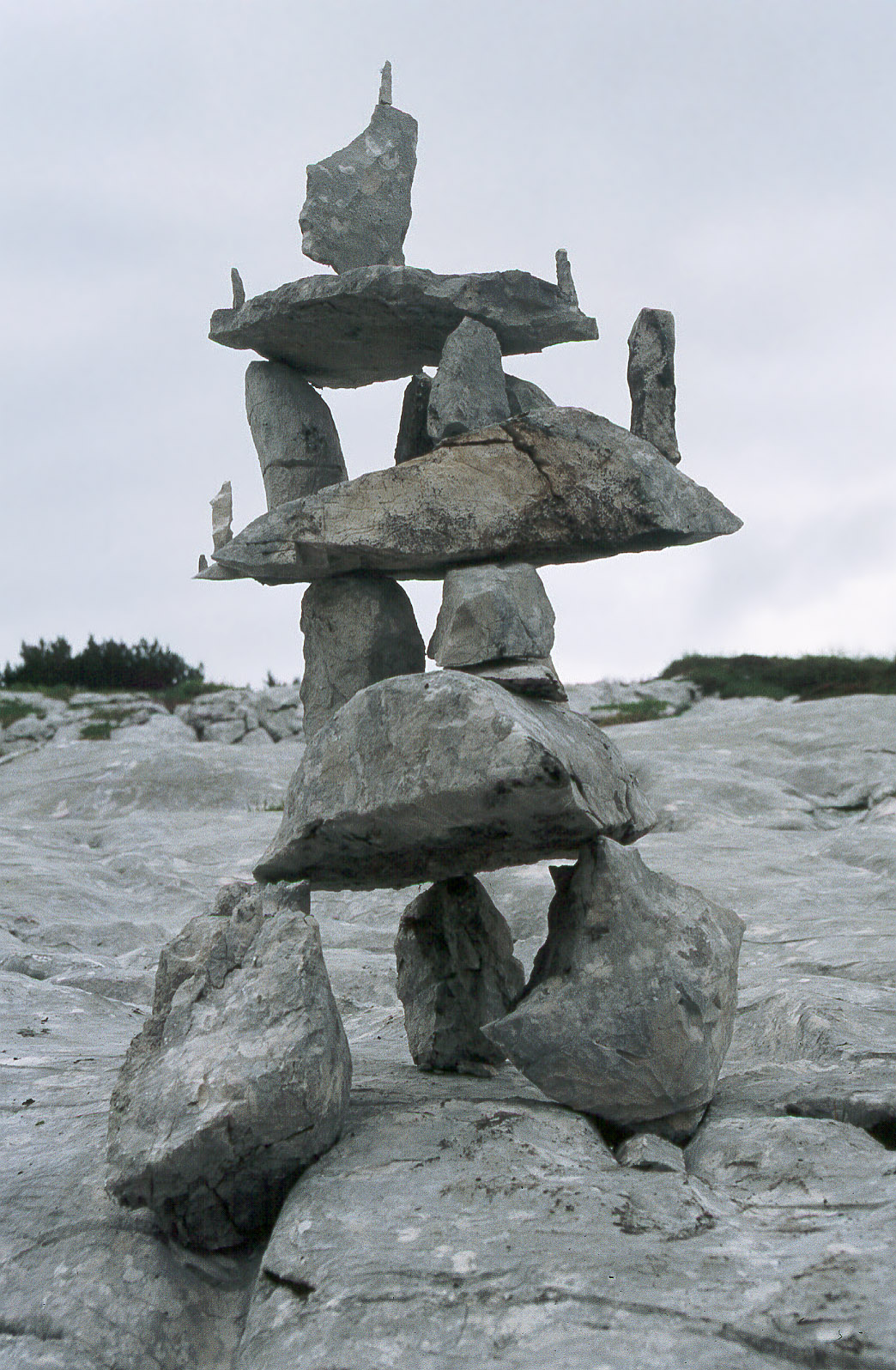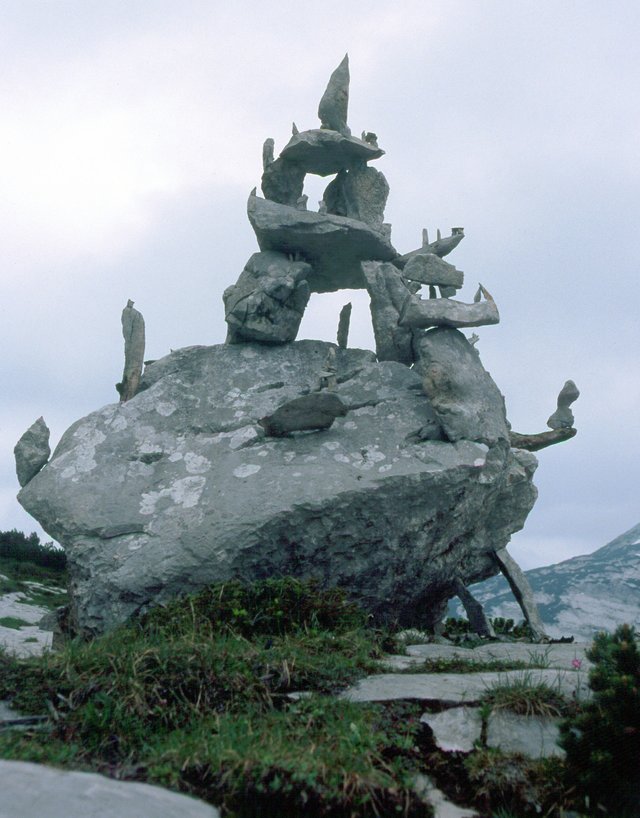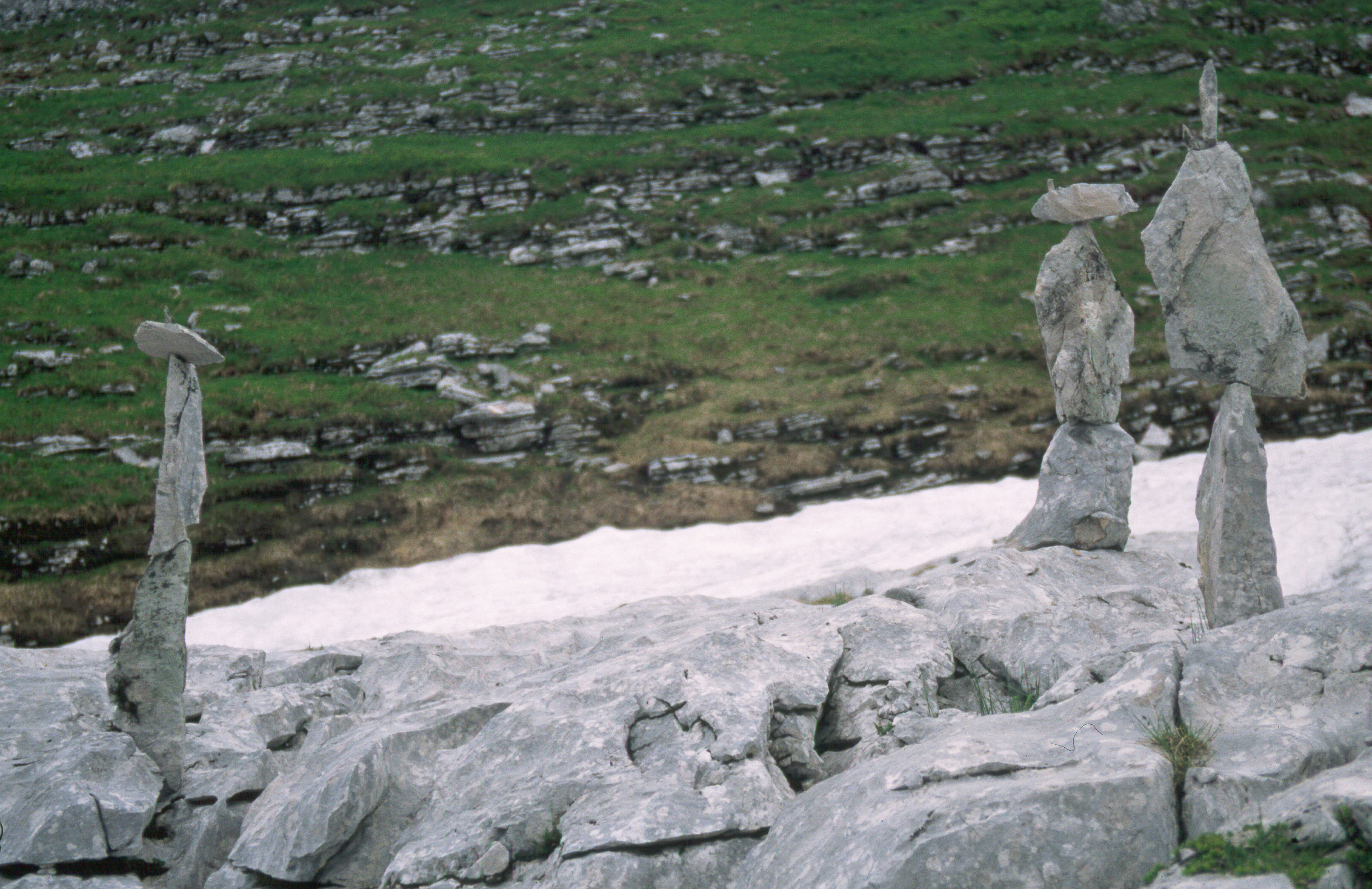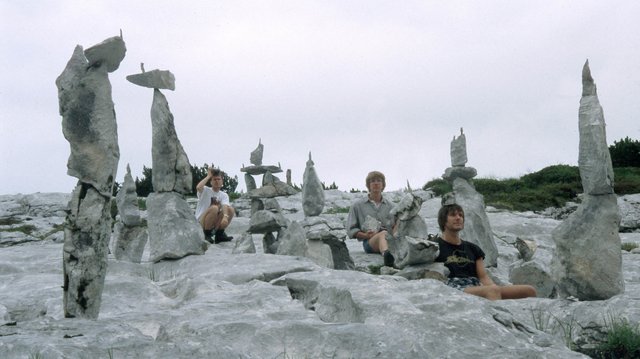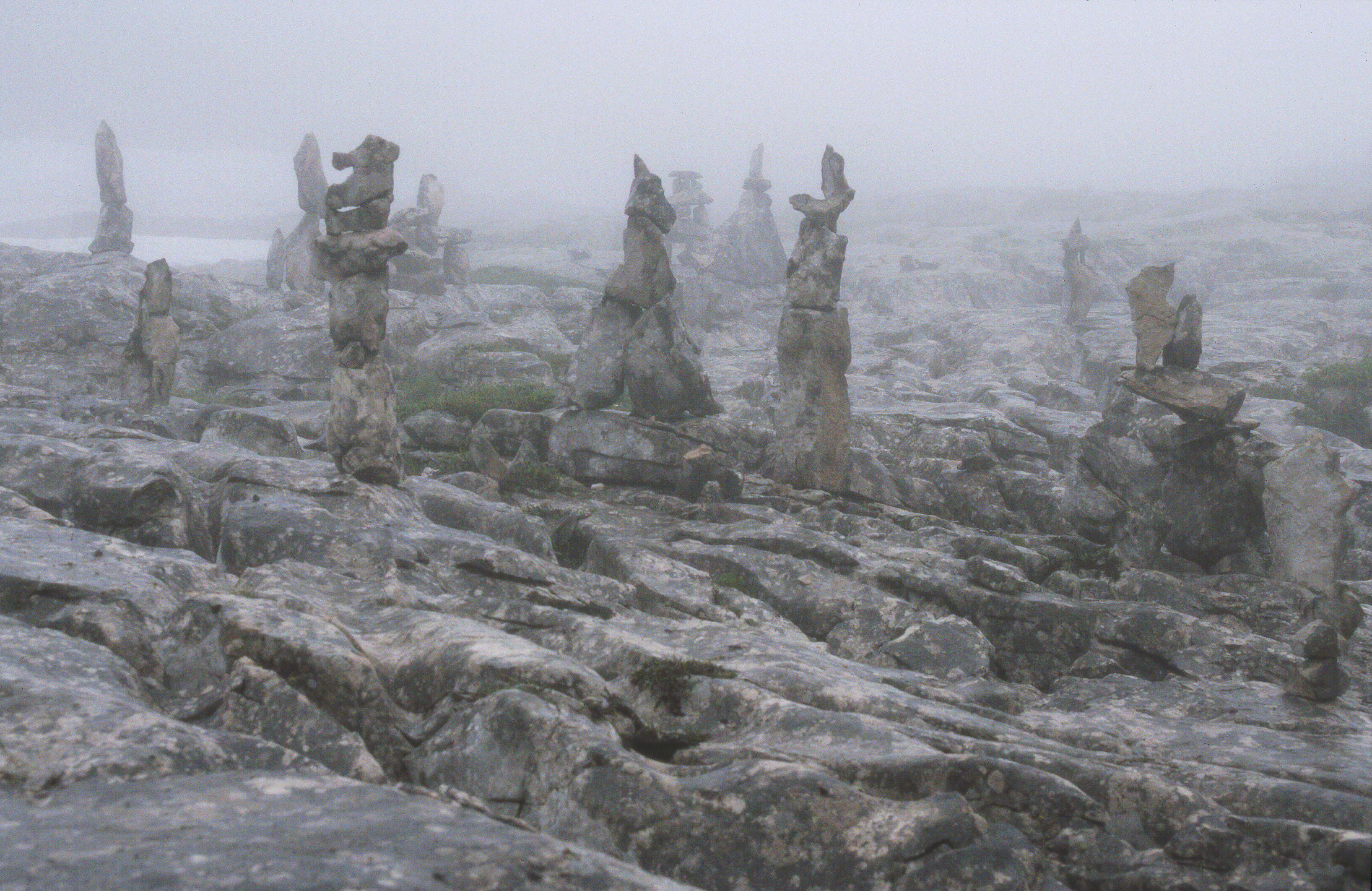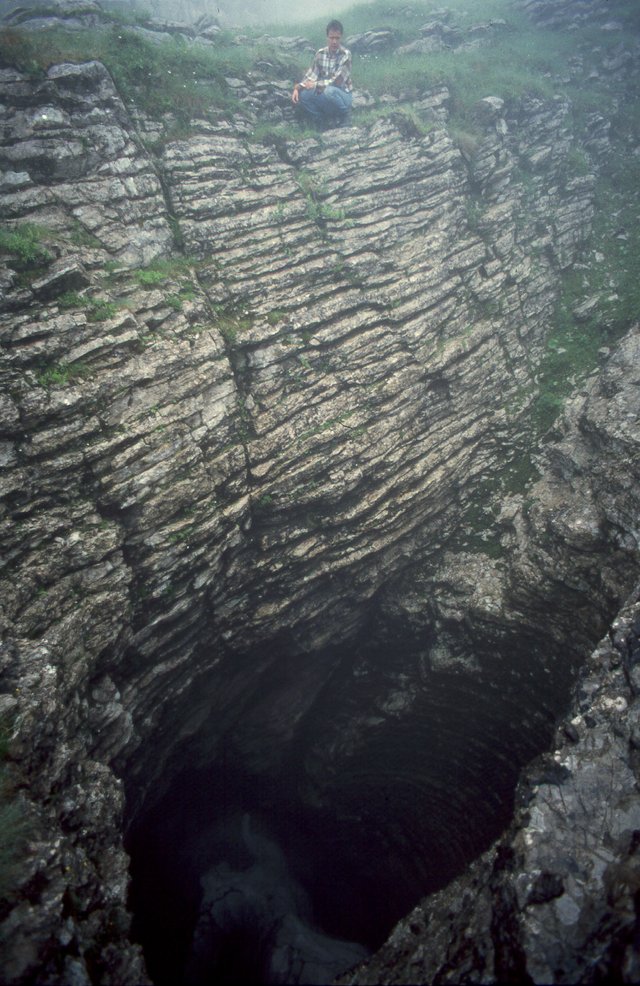 Here is the progress of the painting: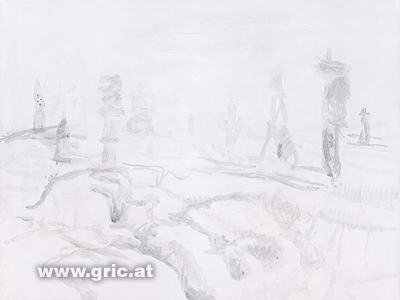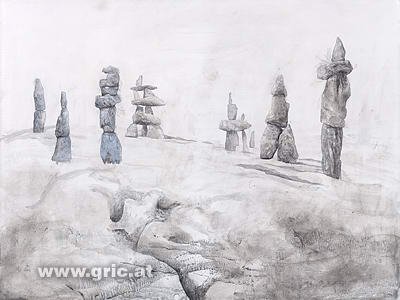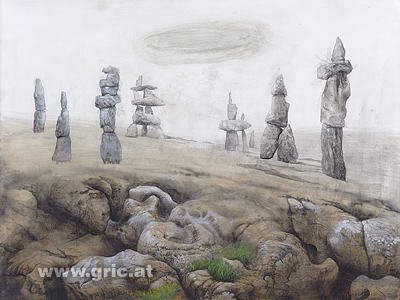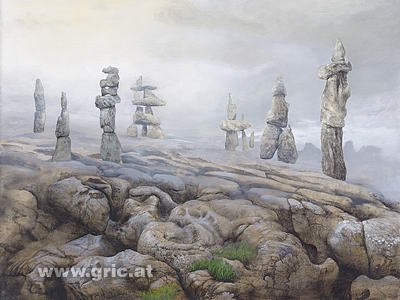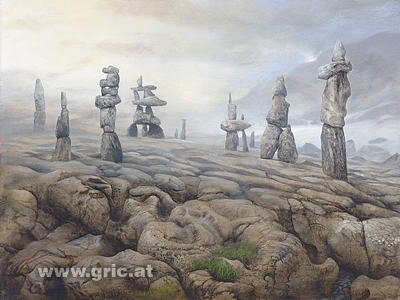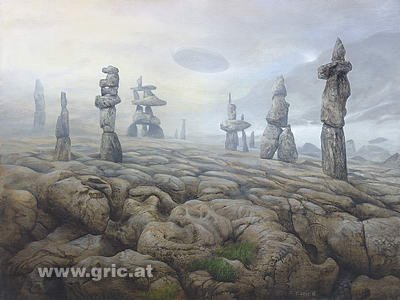 An animated slide show of the progress can bee seen here:
http://www.gric.at/gallery/bild114_m.htm

---
Thanks for upvoting and commenting!

www.gric.at