Dangerous police officer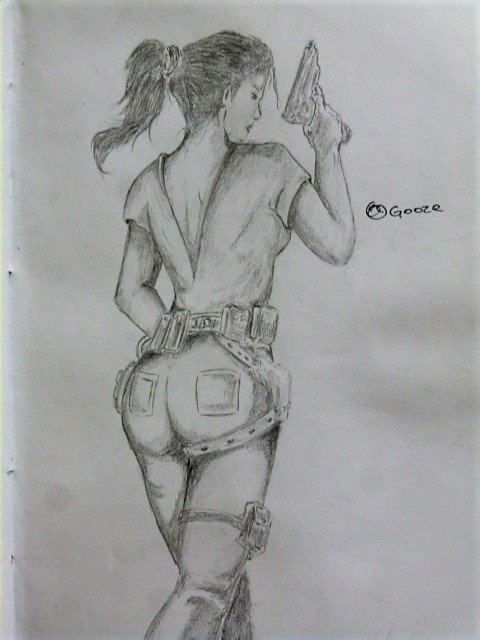 ---
Today I drew a female police officer on duty, everyday comes to the bar a some police officers that likes to drink a beer after calling the night off so I wanted to draw something like them, we see in movies these kind of woman carrying a gun like a boss and killing all the bad guys but NEVER looking bad, they always look great and not even her hair messed up.

Being that good looking and handling guns like a badass makes her really dangerous and ready for anything.
---
FOLLOW | |UPVOTE | RESTEEM | COMMENT.