Drawing portraits is always fun and a great way to improve techniques with graphite. This portrait was made with no reference image and just using my imagination, now, It was a little tricky to imagine where she was looking at, but a good way to do that is to think of the "why" she was looking to certain direction, so I thought that people where shouting her name to give her a piece of the love they feel for her and that is why her expression is that of happiness and a bit of surprise, I hope you like it.
Queen of the people.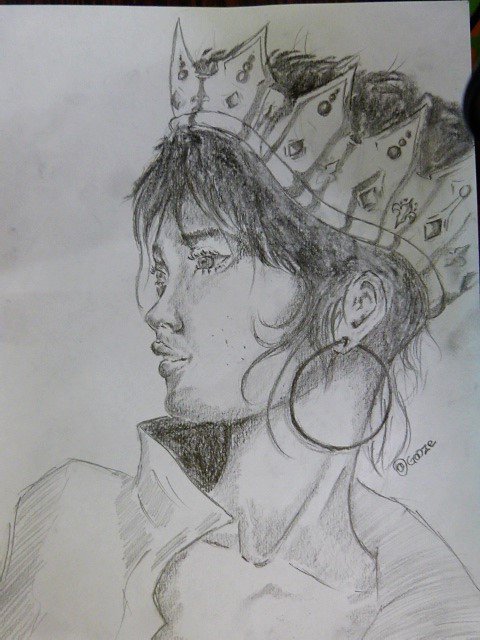 ---
Outline of her face and crown.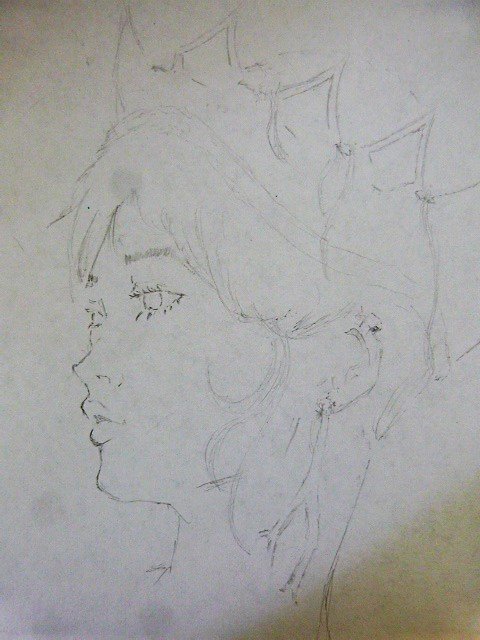 ---
Details on her crown and shadows on her face.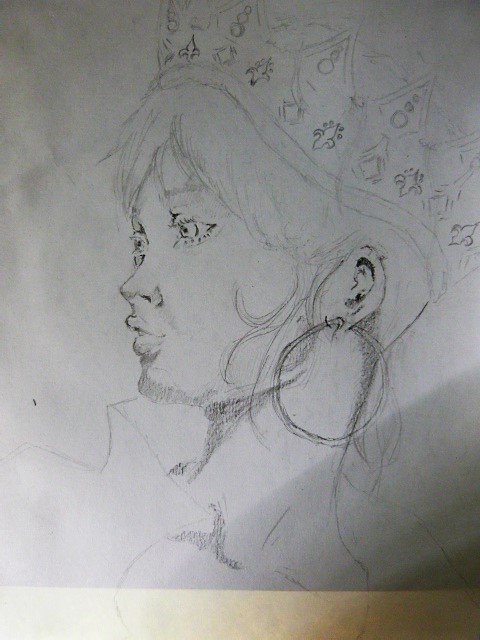 ---
More details on her eyes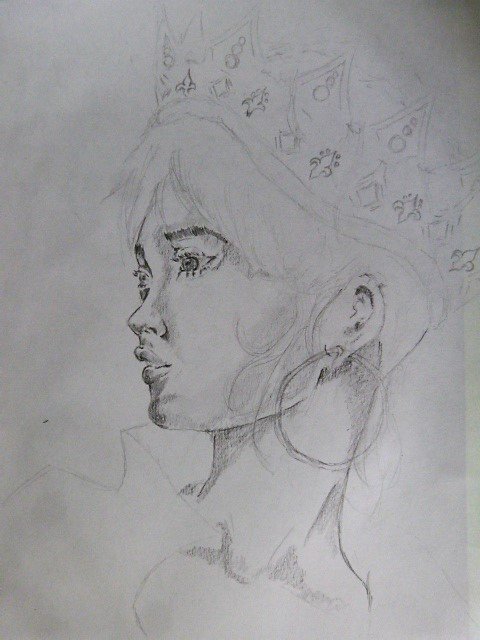 ---
Finished portrait of a beloved Queen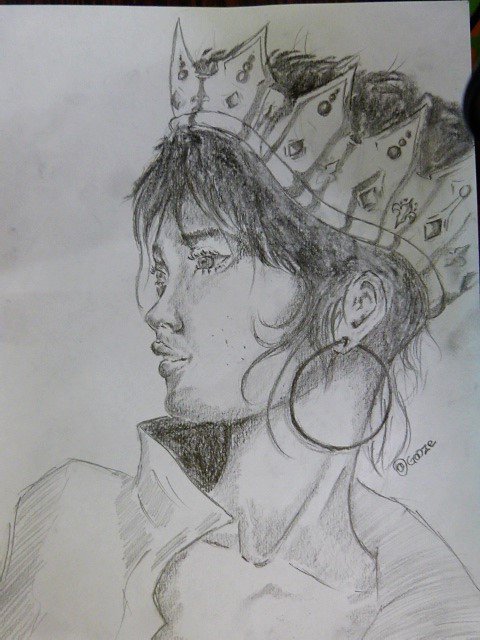 Materials used: Pencil turquoise 4H-2B-4B and charcoal