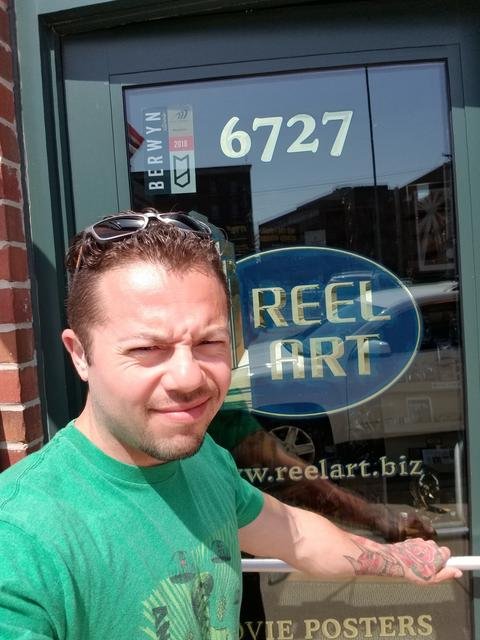 Hello Steemit Community. I never gave a proper introduction. My name is Anthony. I live right in the heart of Chicago, IL. Being a Cryptocurrency enthusiast I found my way onto Steemit like most that are here. I soon realized I needed to network. Doing my research I found nothing but one thing I did remember was that there was a neat shop in the area. "REEL ART COLLECTIBLES"!!! Owned by Corey Glaberson a man known for collecting and selling Classic Movie poster. Literally being blasted away with an abundance of great stuff. Having access to a gold mine of collectibles, movie props, posters, classic records and comic books from the 1970s I will finally be able to photograph and write about a very interesting category. Especially a topic that I am most passionate about.
Soon upon entering the store I immediately see a showcase holding many on-set props from Batman movies. One in particular, in honor of Heath Ledger, The Joker burns the mound of cash in the movie The Dark Knight. A few scenes were filmed here in Chicago. Pretty Cool!!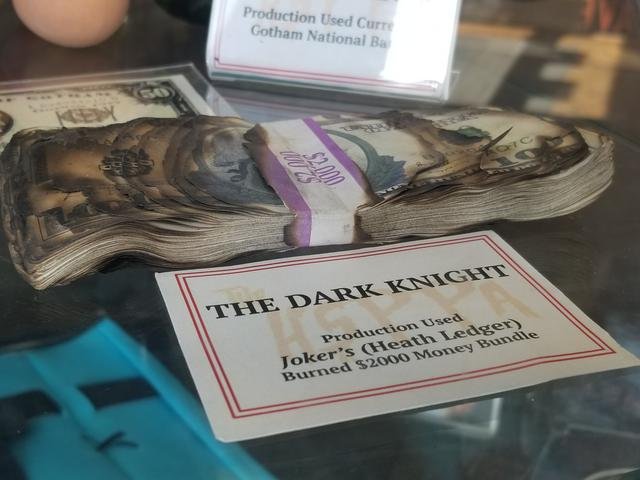 Production used I.D cards from actors that used them on set. Three props that they wore on set of the FX series The Strain Actors who play key roles in fighting the killer virus that hits New York City. Corey Stoll and Kevin Durand. Physical concrete items used on set. WOW!!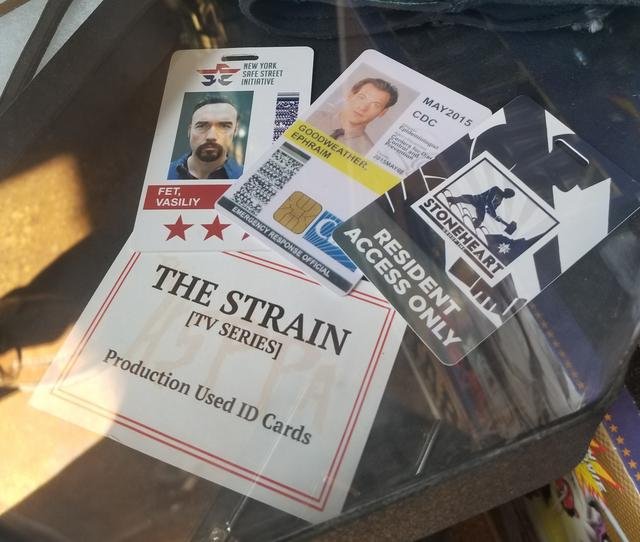 \/\/\/\/\/\/\/\/\/\\/\/\/\/\/\/\/\\/\/\/\/\/\/\/\/\/\/\/\/\/\/\/\/\/\/\/\/\/\/\/\\/\/\/\/\/\/\/\/\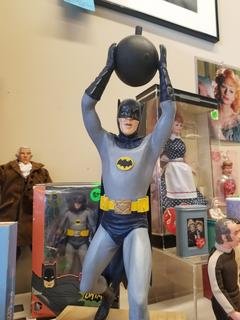 A classic Batman throwing a bomb. #BOOM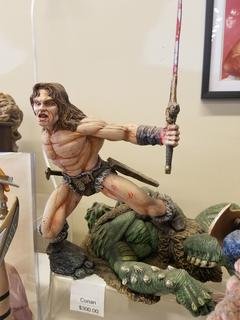 Conan the Barbarian slaying a monster unworthy to live!!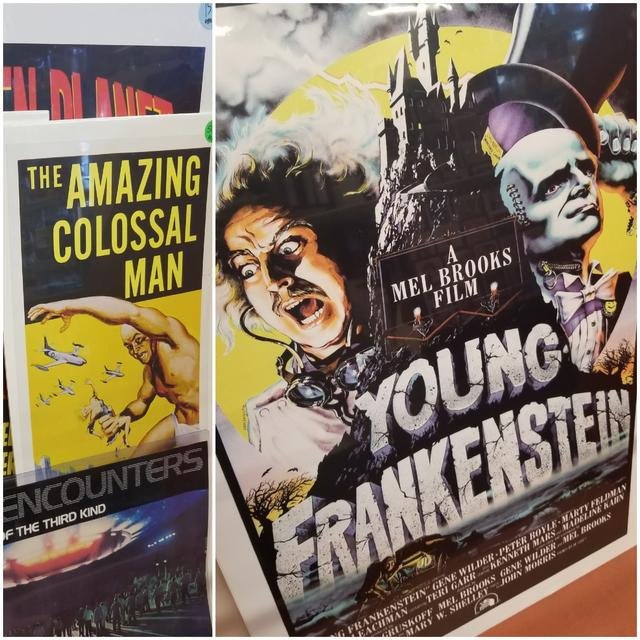 Where do I start? Young Frankenstein? Posters that once lived in an underground storage site meant to keep away from  moisture and air etc. Or how about The Amazing Colossal Man Poster? Out of course they sit here ready to be bought. Perfect condition protected and sealed in plastic.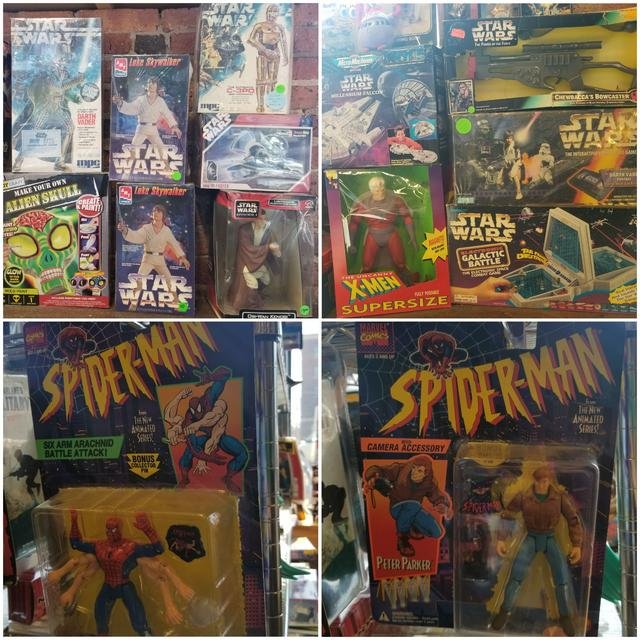 On display, Luke Skywalker from StarWars and Spider-Man action figures sit on display. Mint condition, never open and sealed in plastic. It's nice to see them in the original box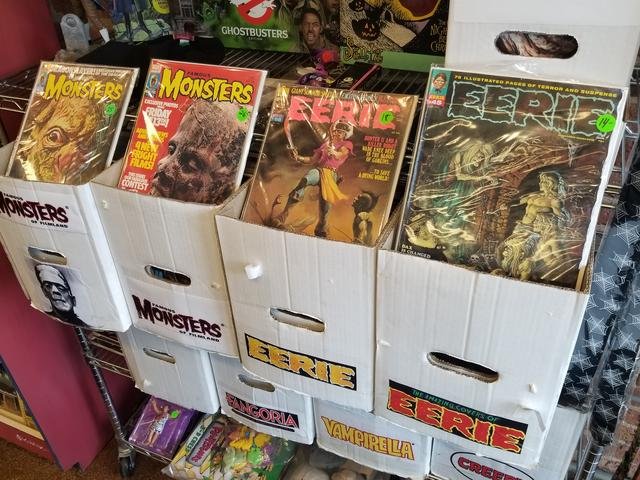 During my walk through I noticed a silver rack with two shelves in particular. Boxes labeled Monsters, Eerie, Vampirella, Fangoria, and Creepy. A classic comic book collection with horror story tales that were dated 1964-78 era. 
For the Love of the  Alien (franchise), I saw this collector's item. Super dope! Its spot was in the corner with the other minions at its feet ready for the "attack" position. As you can witness it has a lot of detail.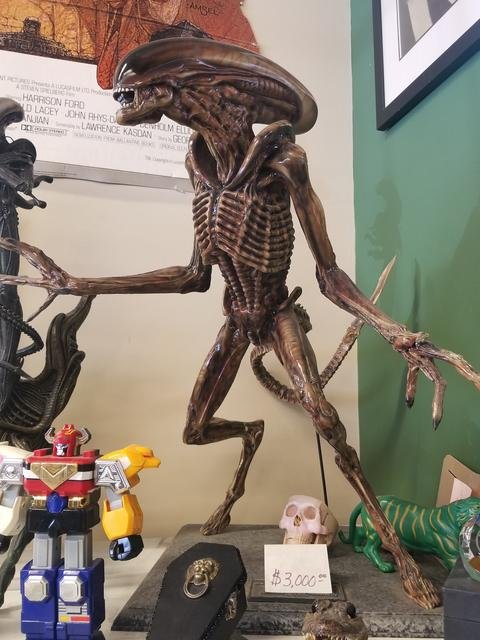 No visual of any wall space left in the store its walls riddled with movie posters, autographed memorabilia and much much more. As you can see already the type of Collectibles that are here. I haven't even scratched the surface. I remember in the 90s there was an X-Men series that I watched every Saturday morning. Pouring me a BIG bowl of cereal I would sit and watch my cartoon. Finding a rack of these X-Men 1992-97 series action figures I was stunned to find them. Perfectly sealed. Again I can't stress how "REEL ART COLLECTIBLES" have so many vintage items in mint condition.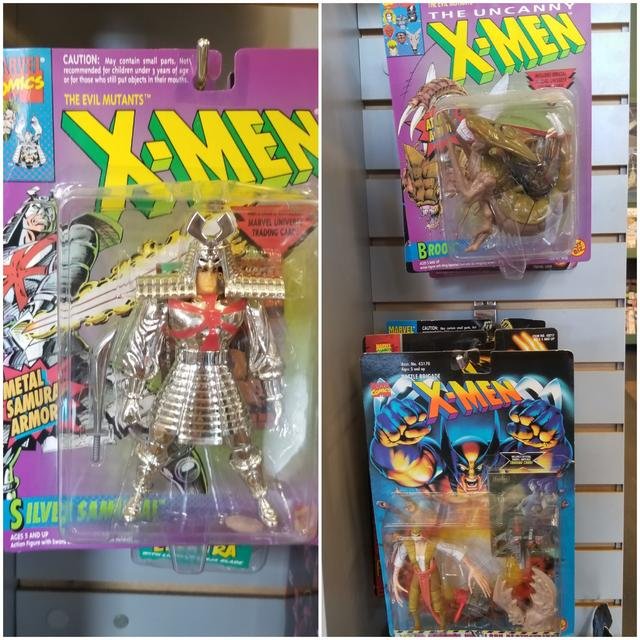 A great film about when a man goes for a virtual vacation to the planet Mars, an unexpected and harrowing series of events forces him to go to the planet for real - or does he? Total Recall with Arnold Schwarzenegger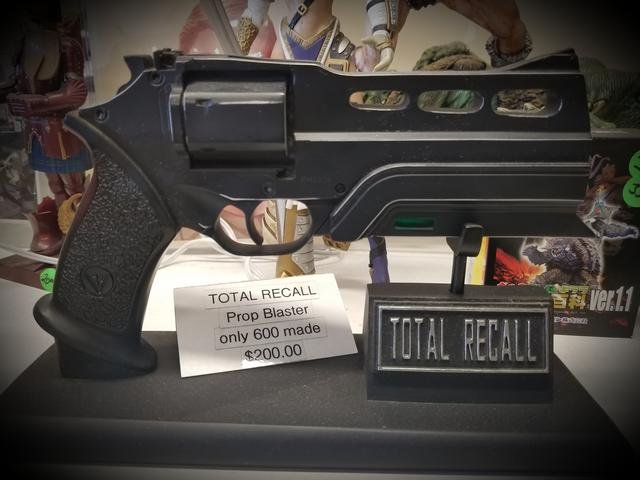 A Blaster!! 
Only 3 hours in and I didn't even know where to start. Speaking with some of the employees I learn that the owner of Reel Art Collectibles started off selling classic movie posters that were valued in the hundreds. Slowly getting into other things over the years he had established a great reputation. Being interview by Oak Park River Forest website reporter Doug Deuchler. He told his story of how he made a career out of selling movie posters. Reading the first article stated below 
 I get up in the morning and can't wait to go to work," says Cory Glaberson, owner of Reel Art Posters. "I'd urge everyone to work for yourself in something that gets you excited. I've been lucky, but it wasn't always easy in the beginning. In fact, the first four or five years were killers." 
I can't but help to feel the same way about Steemit!! I wake up wanting to write and tell stories about interesting topics. Steemit gives me the opportunity to bring the World to Reel Art Collectibles. It's not gonna be easy but if I put in the effort and bring my readers great content I WILL  BE SUCCESSFUL!!
Next Topic: TBD
Have any Classic movie suggestions? Just ask and I will do my work to gather all I can and bring you its story.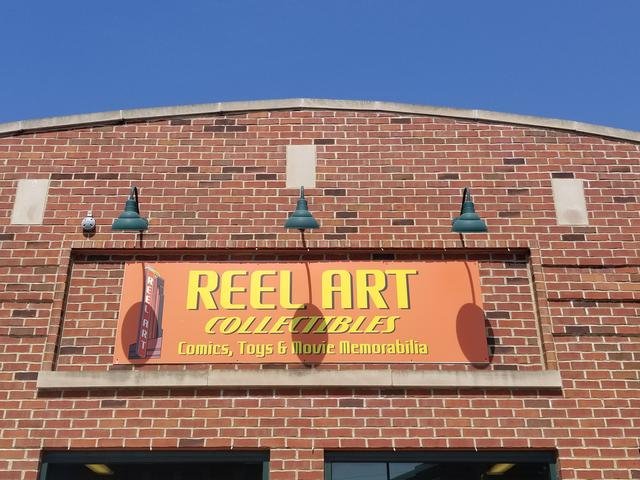 Visit there======> http://www.reelart.biz/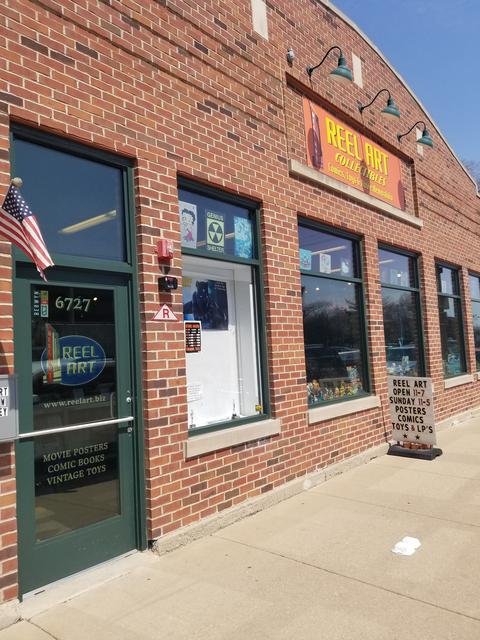 Be a good friend and like my content. Much is appreciated and please don't forget to visit their website and see much much more. 
Spread the Love guys!!! Re post and comment please!!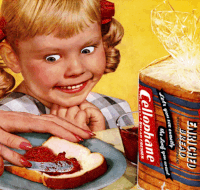 That One Goonie from Goose Island..