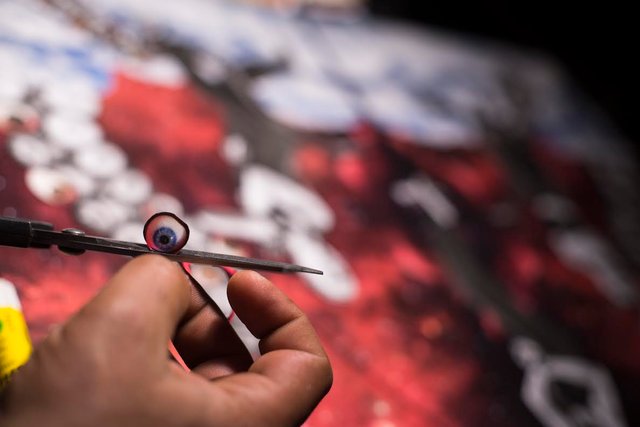 This is a small presentation of me working in my studio and making various collage artworks.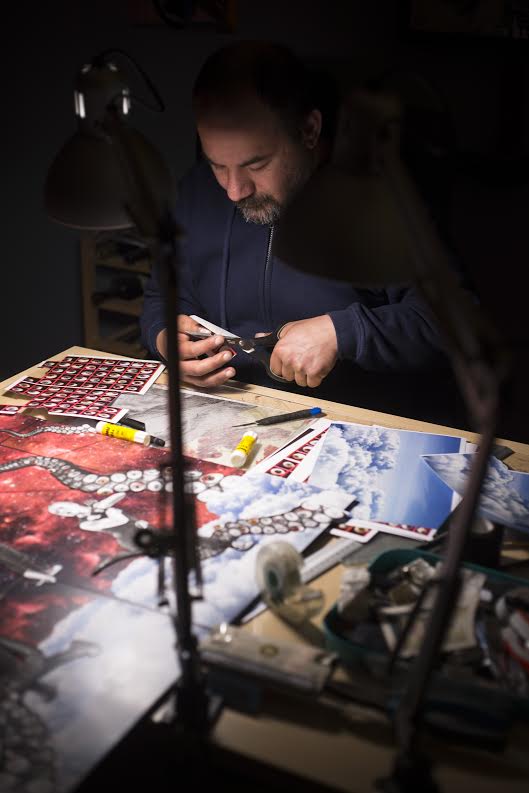 I am working with analogue collage (handcut) and my tools are cutting knife for straight cuts and detail ( the medical type is the sharpest and cheaper to use) scissors for round cuts, black markers for outline and and correcting mistakes and UHU stick glue for a clean finish.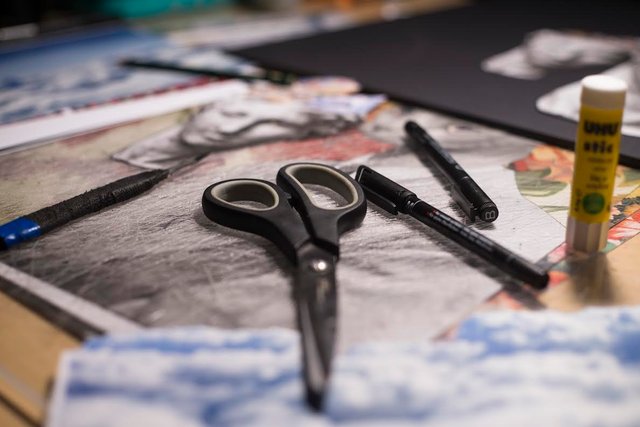 I am finding my images through net search, trying to find high resolution photos but always with respect for other people artwork. I then cut everything and spend a lot of time arranging and rearranging everthing. This is the best part for me:) everything is in motion and the compinations can surpise you. The last part is pasting everything on black hardboard and its finished.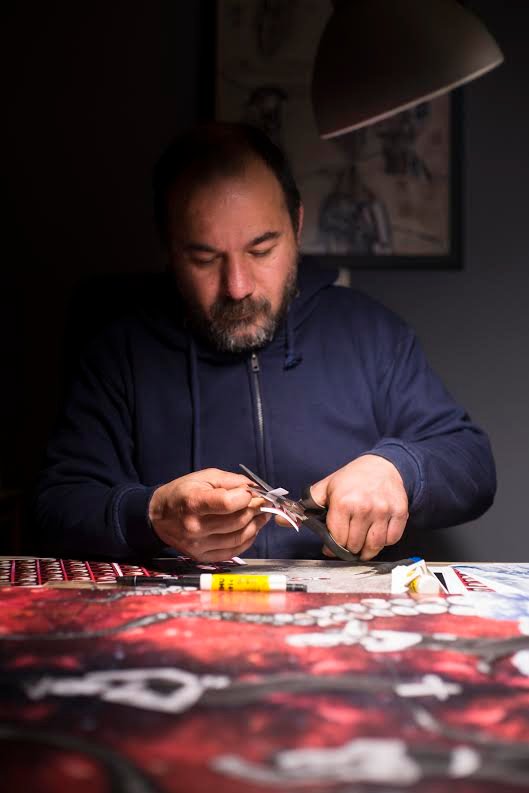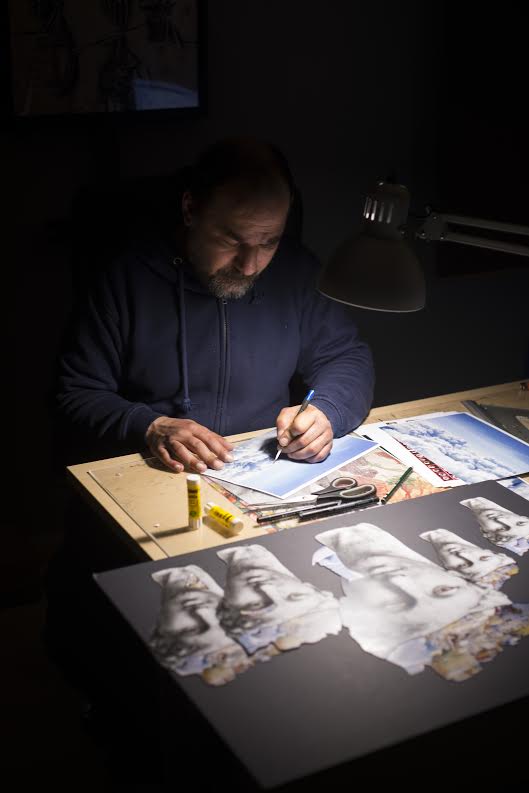 The amazing photos are taken by my friend Crux. You can find more of his photography here
https://www.facebook.com/cruxccc/
Feel free to ask questions about collage. Its a very easy medium to use and very enjoyable for the artist:)