It happened friday.
I could not believe my eyes , a whale stranded on the banks of the Seine in Paris near to the cathedrale Notre dame !!!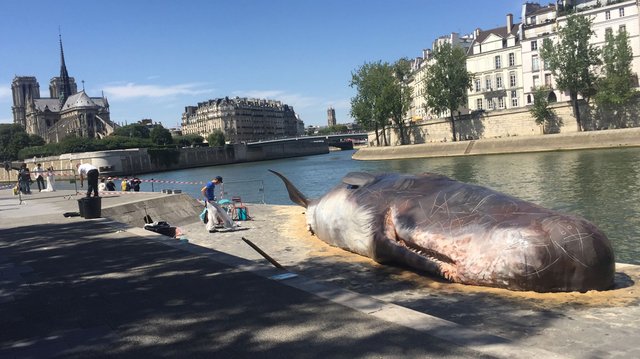 What a shock, this cetacean of about twenty meters was surrounded by specialists in white coats examining the beast
She had a strong smell of salt, and you could see blood coming out of her mouth
I was able to have a short conversation with them and they explained to me that the whale had died that night of exhaustion, by dint of swimming .. they also said that the phenomenon could happen there is a group of Several whales in the Seine, crazy !!!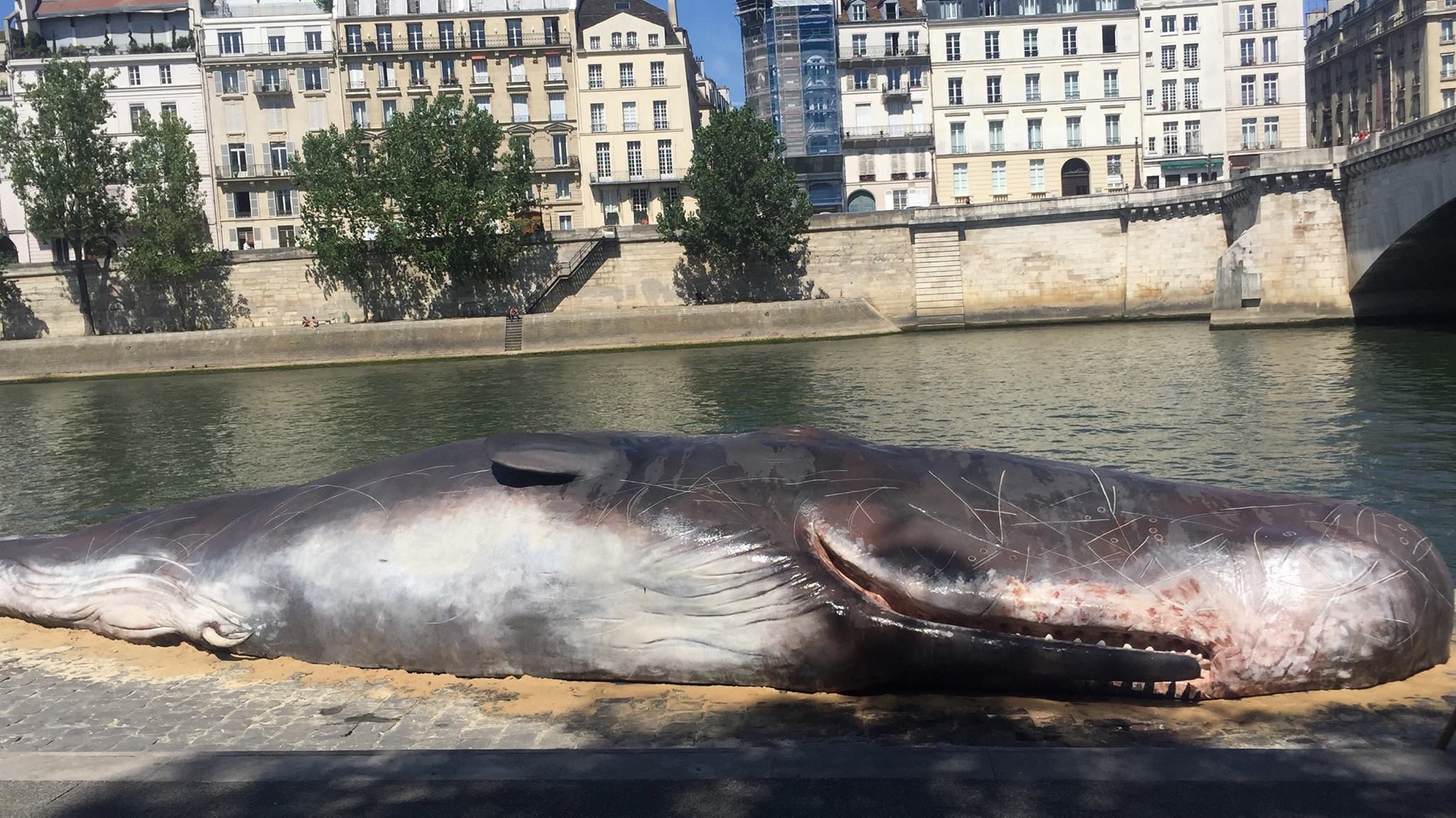 A lot of Parisians and tourists took pictures and video of the cetacean, not suspecting for a moment that it is ...
an artistic staging !!!
The whale is a plastic work of art realized by a Belgian collective: Captain Boomer. Founded in 2007, the group of environmental artists is not in its first hoax. In France, this group had already tried the experience in Rennes. And also throughout Europe: London, Scheveningen (the Netherlands), Valencia (Spain) and several Belgian cities.
"Our goal is to play with the boundaries between fiction and reality, to intrigue people, to make them astonish, to speak ... It's an artistic way of making people aware of the environment," says Bart Van Peel , Founder of Captain Boomer. These hyperrealist sculptures are like an immense metaphor for the dysfunction of our ecological system. People feel that their connection to nature is disrupted ".
The choice of Paris is no coincidence. "Paris is a symbolic city. We could not do it this year elsewhere: it is at the same time the heart of Europe, an important cultural center but also and above all the most invested capital on environmental and ecological issues.
The work of art will be visible for another three days on the Quai de la Tournelle (Notre-Dame)
before leaving again to run aground on the shores of another European city. In any case, these artists can be proud of their operation, it has worked well beyond their expectations.
If you are in Paris , don't miss it ;)