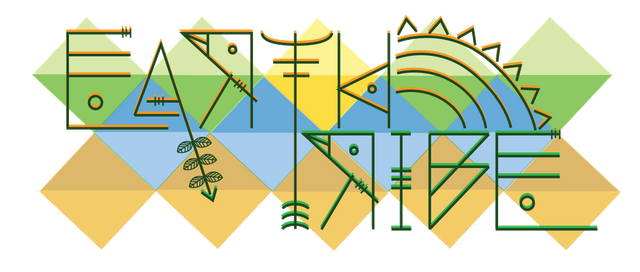 Nice day steemians, once again I hope all of you are well!
     This time I come to show my participation in the contest conducted by
@elamental
, looking for a logo for "Earth Tribe" (
@EarthTribe
), if you want to participate in the contest you can go to the
@alemental
profile to find and read the requirements. What they want is a fresh logo that conveys the intentionality they want to treat, such as love for the world and care for it.

Now, let's start!
     For the elaboration of this logo I relied on several aspects such as the world itself, indigenous ethnic groups, colors that recall natural aspects and shapes that can easily be associated with figures that we can find in nature.I can say that art is totally based on geometry.
---

Petroglyphs
     The petroglyphs are figures found in stone made during prehistory in the Neolithic period and are part of many of the natural heritages of the world, many were made with plant pigments, blood or natural paint, often considered these figures as a means of communication and art of the caverns. , I personally wanted to make a letter (the art of making letters) for this logo based on petroglyphs, since you can see that each letter that forms this "alphabet" has its own characteristics, in the case of the letter "R" for example , I did it flipped and with a shape reminiscent of a bird, while the letter "T" may remember a kind of "Trident" and pass from the word "Earth" to "Tribe", forming part of both words. (It is important to say that some indigenous tribes continue to make petroglyphs in the name of their ancestors).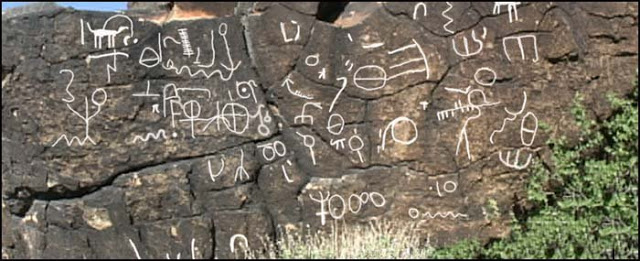 Petroglyphs

Remember nature!
     The background behind the letters is based on a sunset over some mountains where there is a stream that leads directly to the earth, these were made using geometric figures and two tones for color.
---
Colors used!
     The colors used were based on the earth in its entirety, using brown to commemorate the wood of the trees and the earth, yellow for the sun, blue to refer to the sky and water and green to mention the trees, plants and flowers.
---

We go with the process:
All this logo was made in the program specialized in design and drawing "Illustrator" in its CS6 edition.
First the pencil sketch: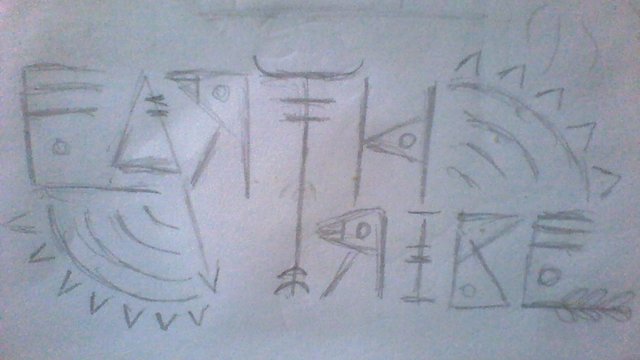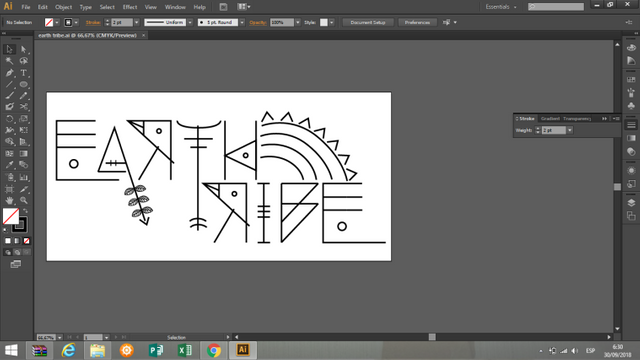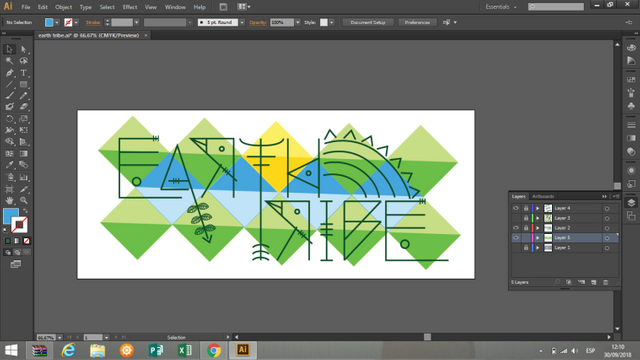 all this resulted in the following models: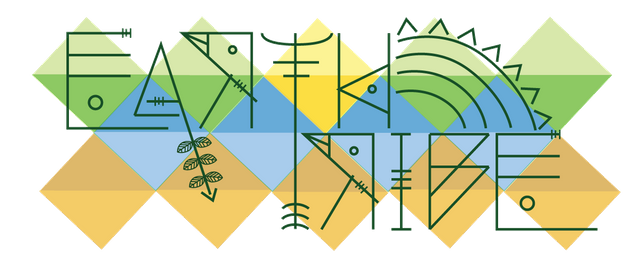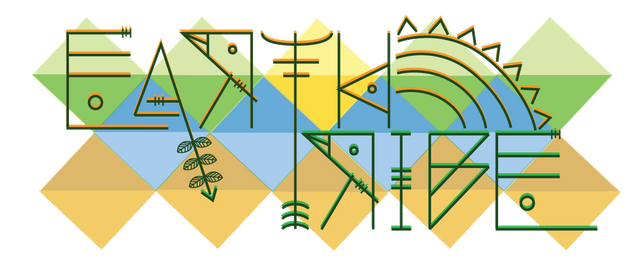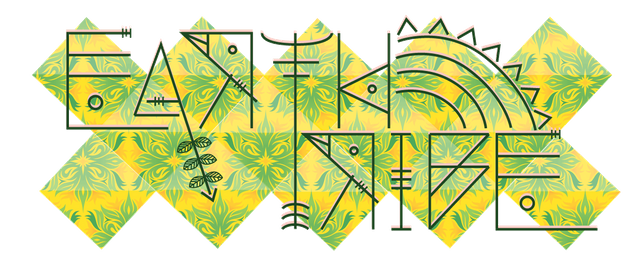 When I had the fixed logo, I went to make the separator and the background and this is the result!: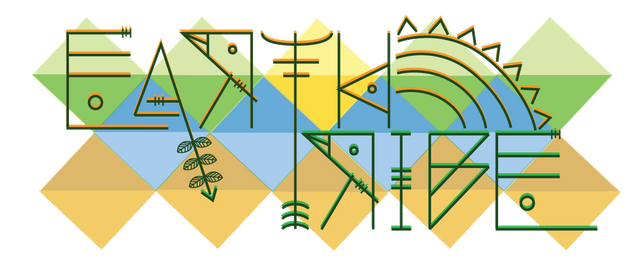 I hope my contributions are to your liking!
By:

Take care and see you next time!