Turtles Matching Tattoos. Original Design by Gabchik
Some years ago a friend requested a design for a matching turtle tattoo with, which I do not find as a good idea with new couples. They thought about it smartly, as the turtles were to be different. Good idea, as they are no longer together.
Both pieces were done next to the armpit and that is why it was hard to get a good shot. Here is the girl's turtle. Made it like a cute baby to reflect her sweet looks.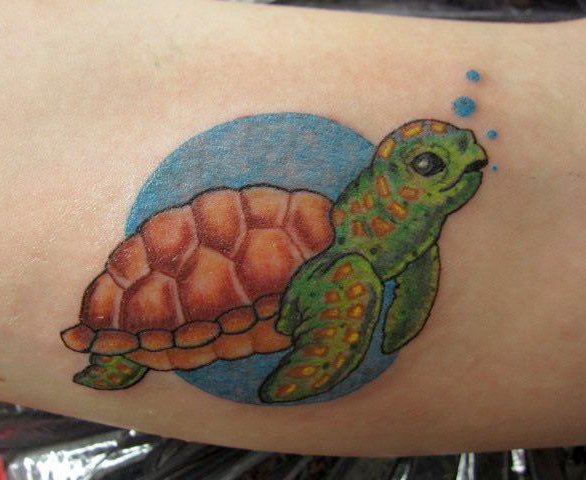 And here is the boy's.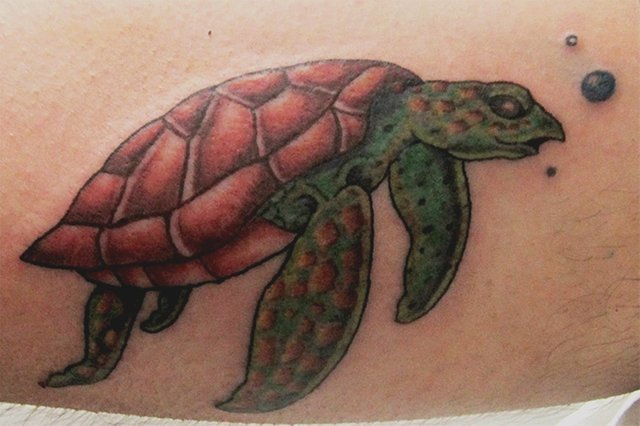 Both of the pictures are of the fresh tattoos and I haven't gotten a chance to take better shots of the healed pieces.
The Design
I don't get the chance to tattoo a solid color designs often, so this was much fun because it is the style I would like to develop. Going for new-schoolish look.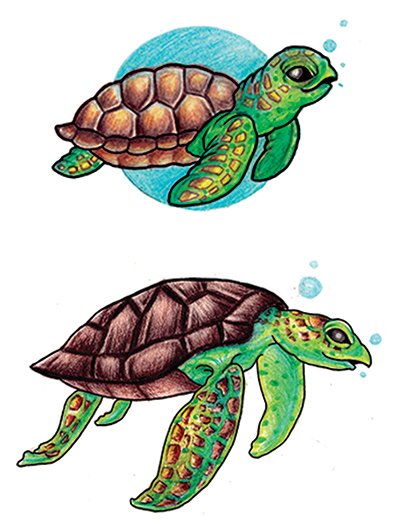 As always, I would like to emphasize on the fact that these are custom designs made with the idea to be tattooed once, to be unique. Please do not use them identically for your tattoo design.
Happy customer is happy
While writing this post I found a picture of my friend right after the tattoo session was over.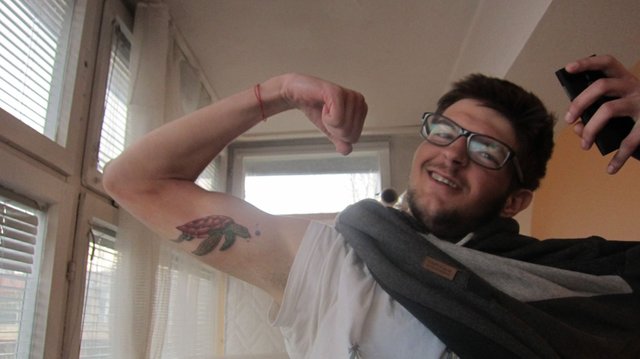 Look at this happy face. This is what keeps me motivated to continue with tattooing, which sometimes is under question. Specially when I am not satisfied with the end result. So grateful to all of my friends for the support.
Let me know what you think.

)