Mother-Daughter Tattoo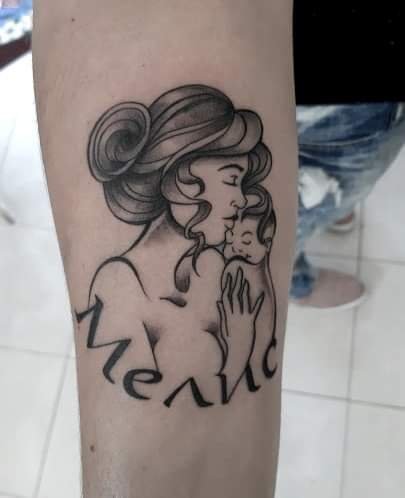 This is one of the first tattoos I did in my studio. The name below is in cyrilic and is pronounced Melis. The woman who got it was very happy and excited, to keep a memory of her baby girl.
As for the design, I took the base from the Internet and stylized it in my own style.
Stay tooned for more tattoo artworks from me, as the studio is now busy and I have a lot to share.