Today is part 2 of making the hylian shield.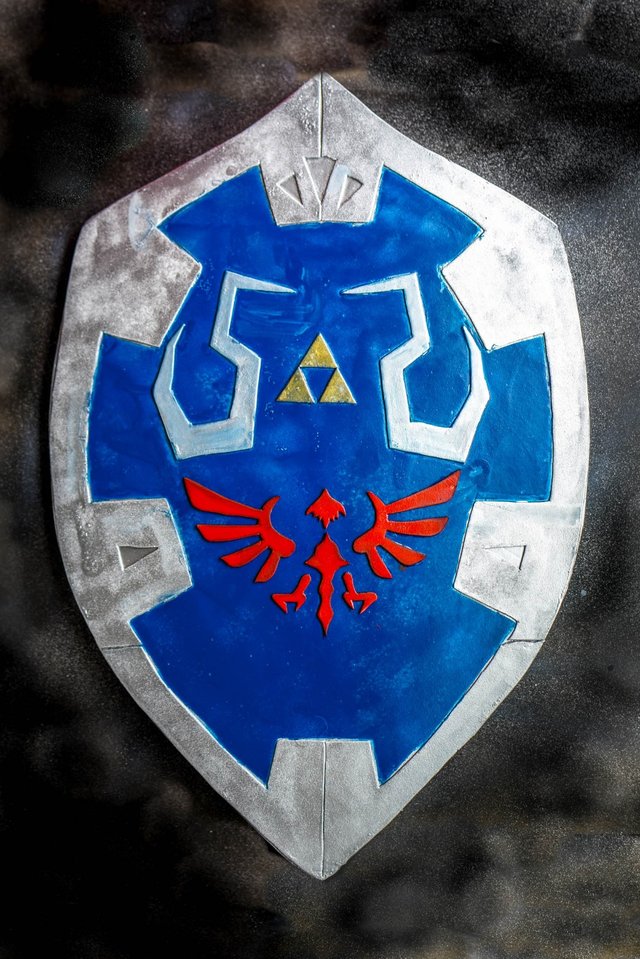 I am just going to start where I left off. After all pieces are glued, I now start to paint. I first start painting with Plastidip.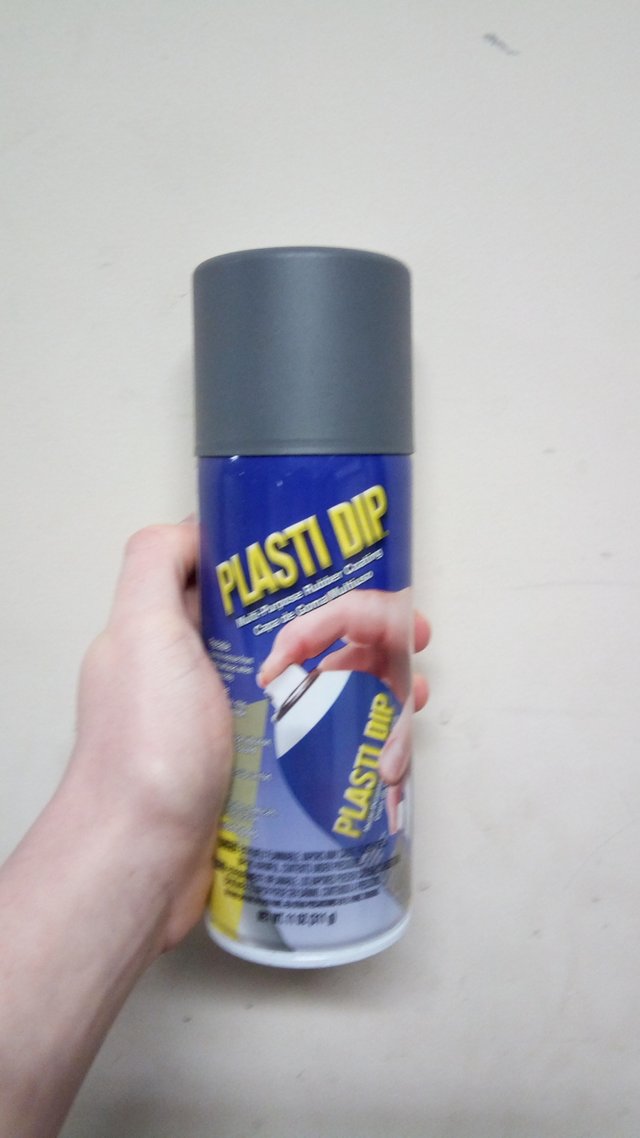 Plastidip will give it a nice base coat. Now I spray the shield with silver spray paint.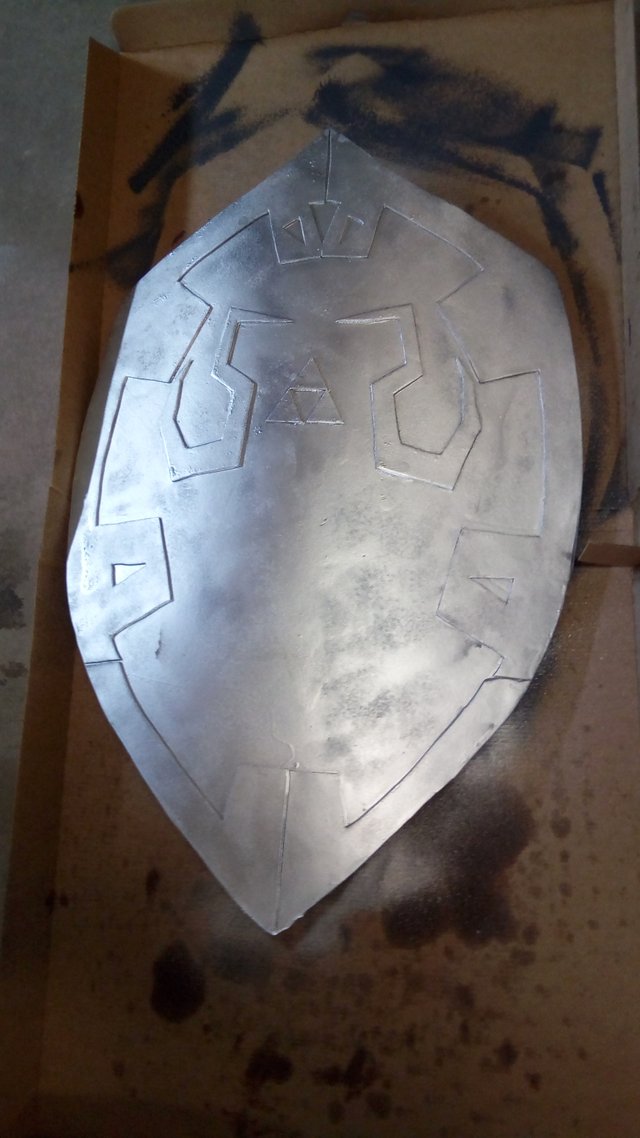 Then I tape the edges of the pointy fives and boarder of the shield. I spray the shield with blue spray paint.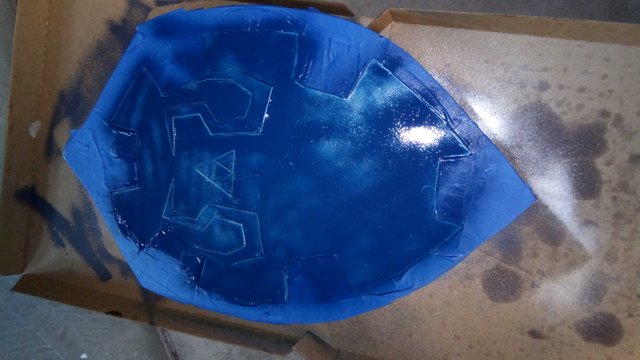 Now I peel it off.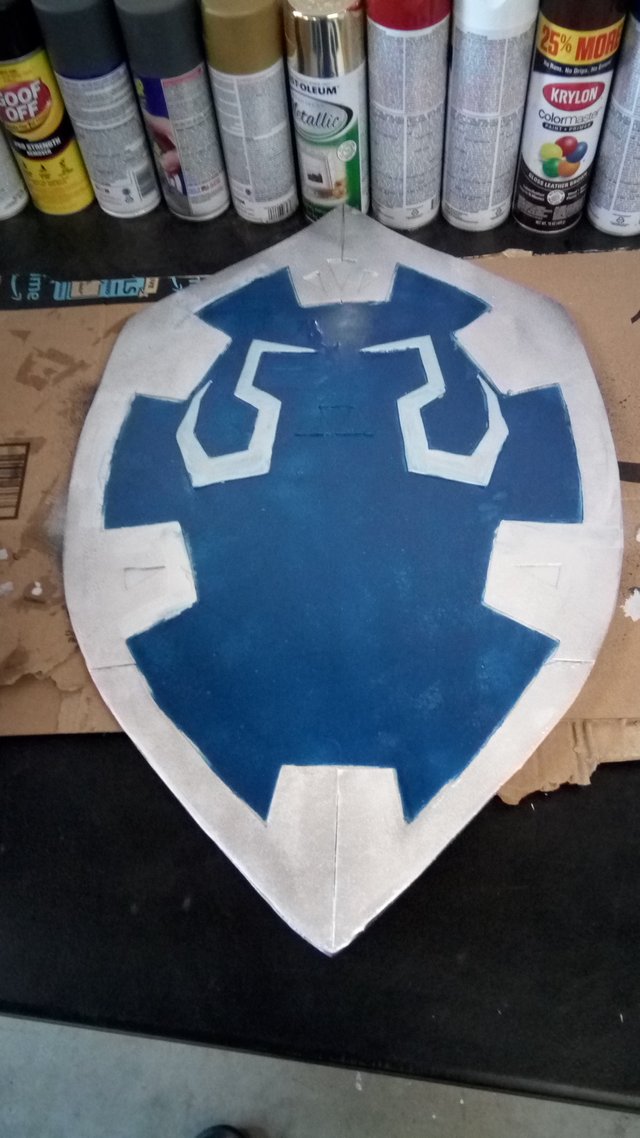 Now I spray gold spray paint into a plastic cup and brush it on the three triangles.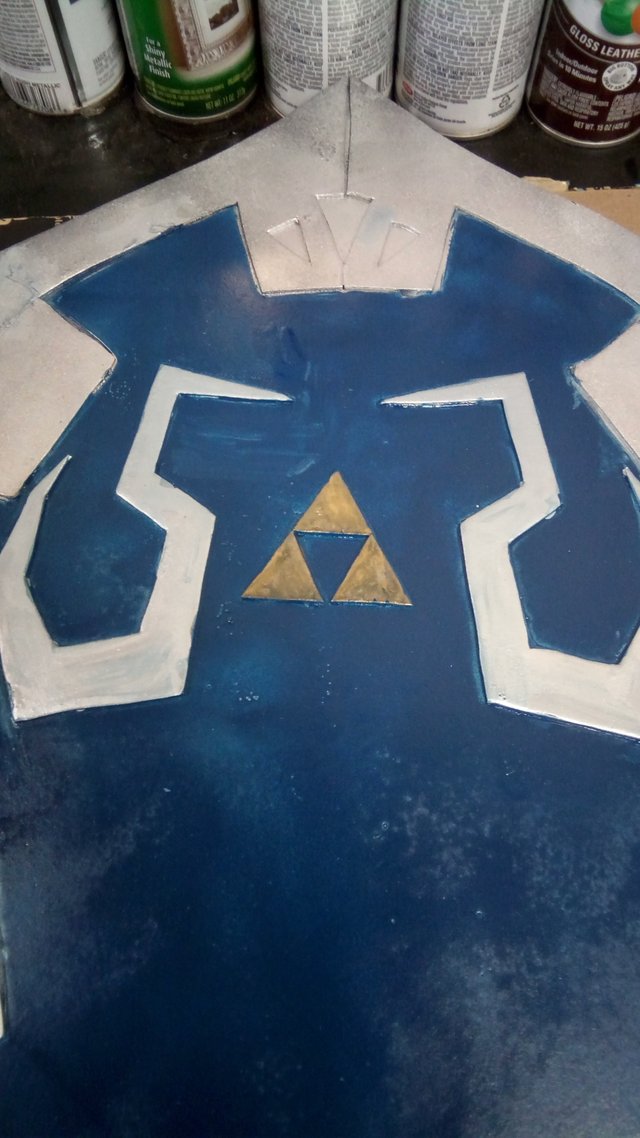 I print out the red bird on the bottom half of the shield.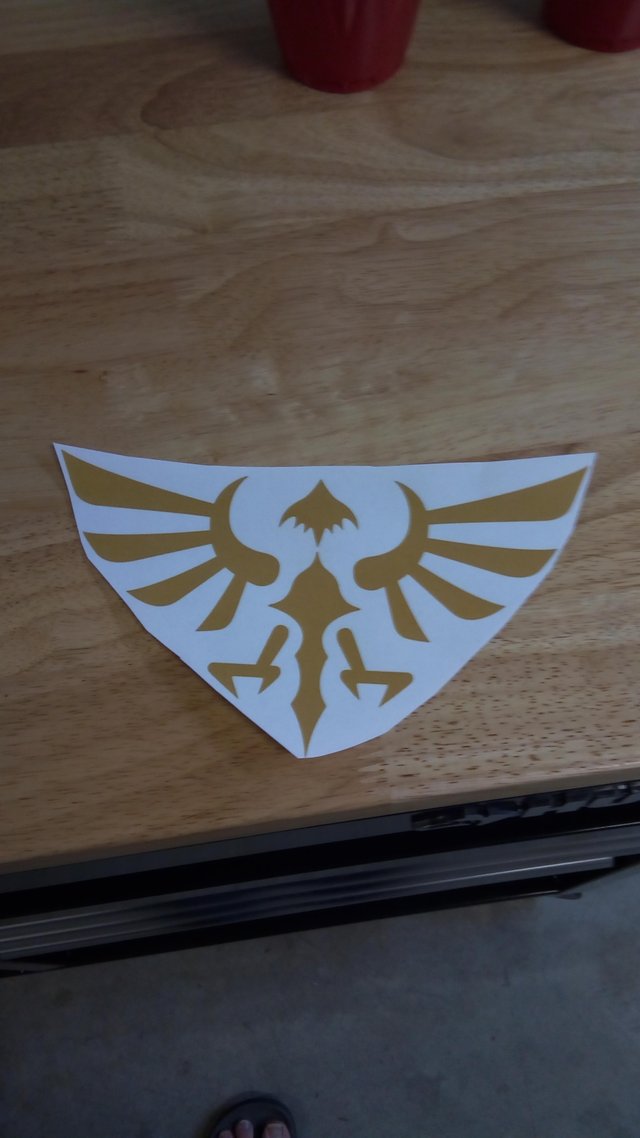 Now I cut it out and trace it on 1mm thick foam. Then I painted it red and I glued it on.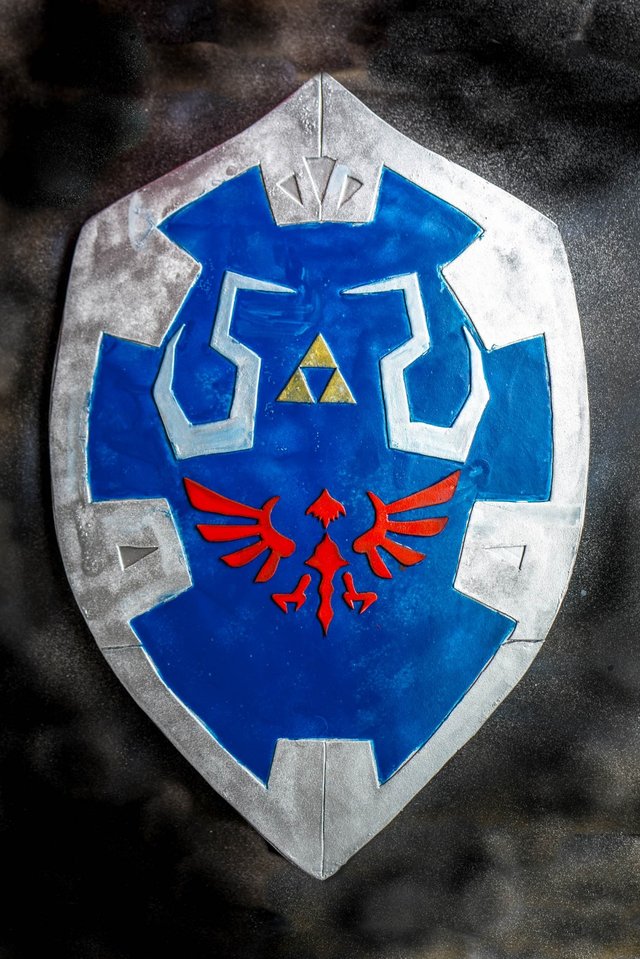 That's the finished build! Thank you for reading my post! leave your suggestions for my next build in the comments!