"Panspermia".2020.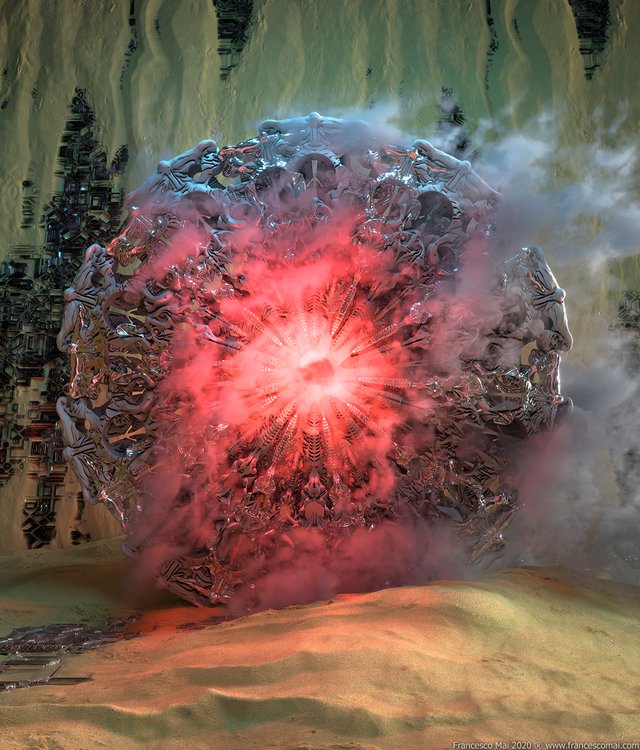 Everything must have started somewhere....
Digital sculpture created in Zbrush,3D Coat and Cinema 4d.Render with Octane render.
I would like to point out that every element of this image is a 3d digital element,including smoke.
Available in a limited edition of 9 certificate pieces.C type Lambda print. 120 X 102 cm ( 47 X 40 in).
Here are some details.