"Dialogue between artificial metamers in an attempt of a courtship".2019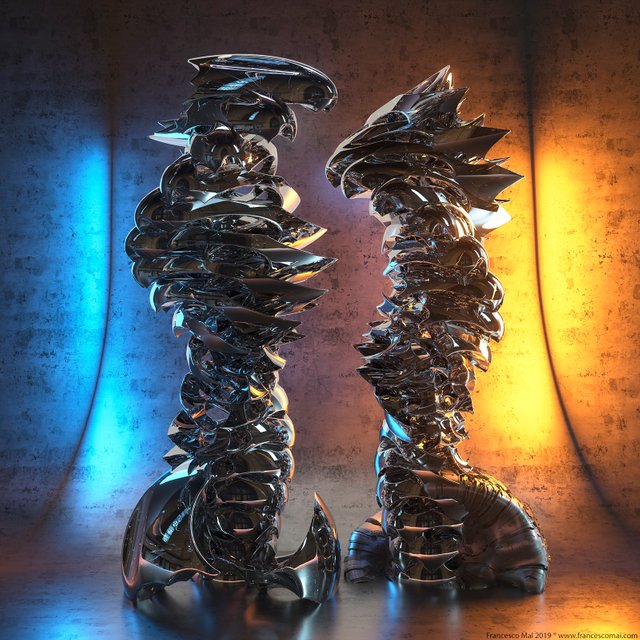 Attachment to life is present also in synthetic life forms.
Digital sculptures created in 3D Coat and rendered in Cinema 4d with Octane Render.
Limited edition of 9 certificated pieces.120 X 120 cm ( 47 X 47 in).
Here some close up details.