Artistic space #7 - Op Art: when forms dance, the eye creates
Hi Steemit family!
This is the seventh installment of artistic space and I wanted to bring something from the 60's, an art full of abstract forms that create spasms in our eyes given the sensation of movement or impressive perspectives. It is Op-art or optical art that accompanies me through this fascinating exhibition.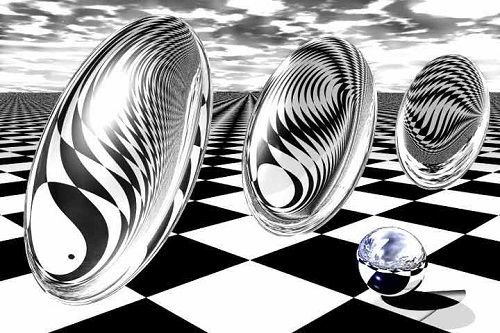 Source
---
Op Art or Optical Art, is a style of abstract art based on pictorial composition, born in the U.S. in the 60s.
His static works create optical illusions that give rise to the sensation of movement; inviting the viewer to be active, play and experience through the optical effect of the work. It is considered an impersonal, technical and entertaining art, open to the possibility of the viewer modifying the work.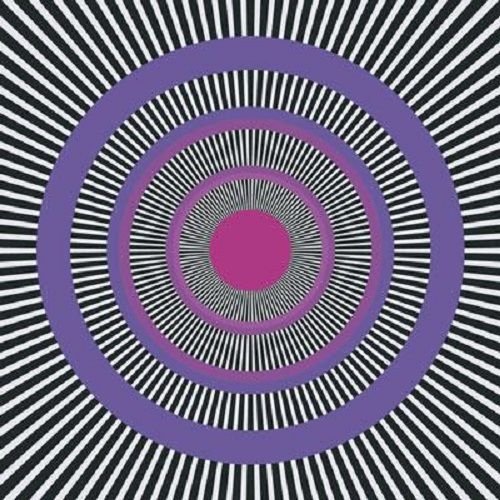 Source
Op Art is based on repeated geometric figures such as squares, rectangles, circles or circumferences in halftones or forming complex shapes. It is a very scientific type of art, where the expression of feelings is in the background.
The use of color is of great importance; it causes effects of great depth, vibrant effects, confusion between background and foreground, and lights and shadows. It also highlights the very marked chromatic contrasts, especially in black and white but also in various colors.
The father of Op Art is the Hungarian artist Victor Vasarely, influenced by abstract art and the principles of the German Bauhaus school. His first work, Zebra is considered the first work of Op Art.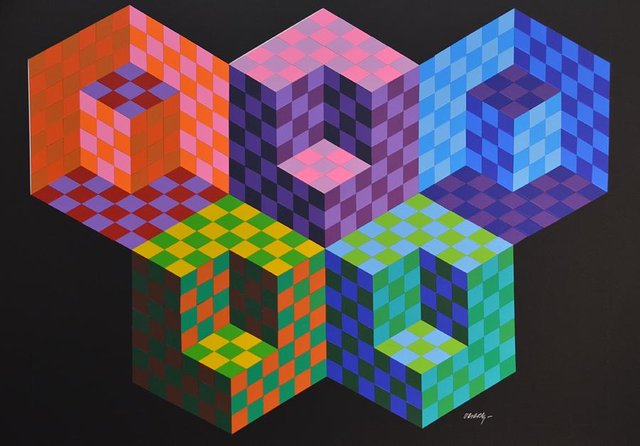 Source
Op Art is a pictorial movement that was born in the 1960s, specifically in 1958. The term Op art is described for the first time in 1964 in an article of the well-known magazine Time, characterized as an artistic movement by which artists sought to create optical illusions through their paintings. It was based on psychological, physiological and human perception influences. It was based on very rigorous scientific principles in order to produce visual effects never seen before.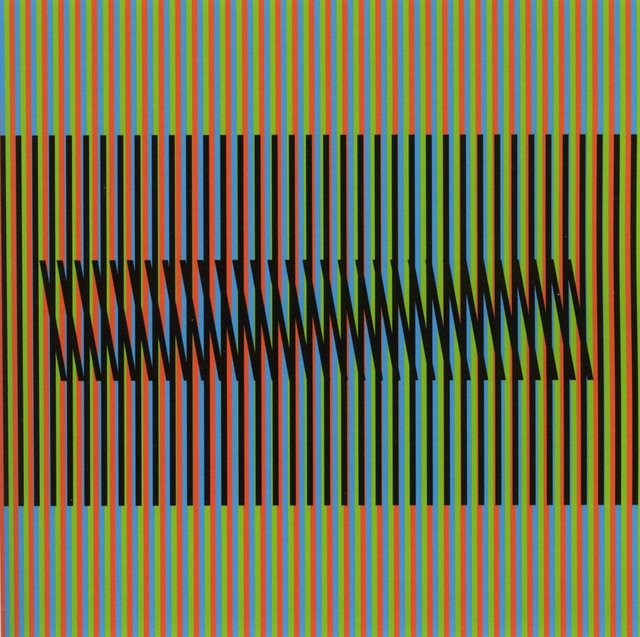 Source
It was born after the evolution of diverse currents such as Suprematism, constructivism, and neoplasticism in the United States. While in Europe a movement called "new tendency" was developing that was fed by the American Op art.
In 1965 the New York MoMA presents an exhibition called The Responsive Eye in which the artists who represented the movement, among them; Victor Vasarely, Bridget Riley, Frank Stella, Josef Albers, Lawrence Poons, Kenneth Noland and Richard Anuszkiewicz showed their works. With it, the aesthetics of this novel style are completely defined.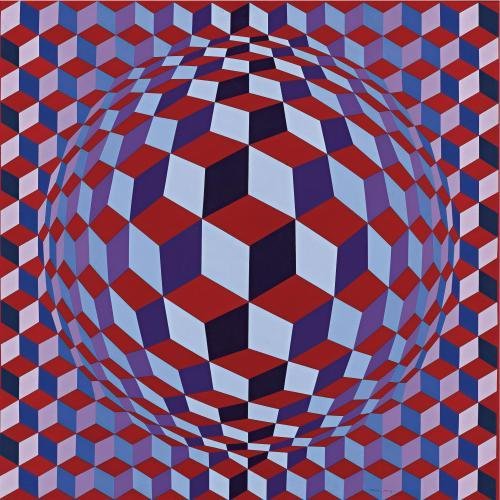 Source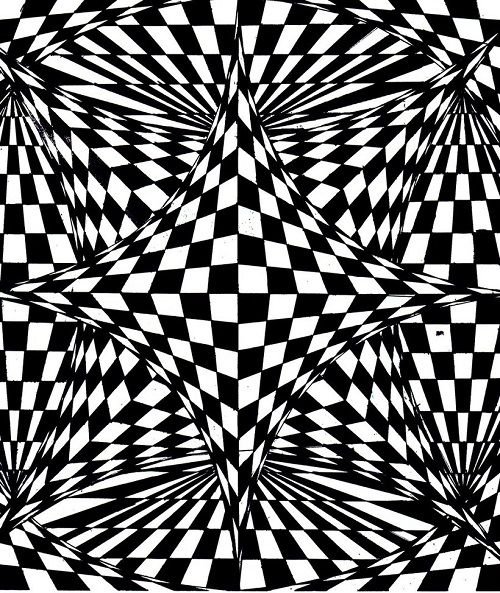 Source
Vasarely, who had been experiencing optical effects since 1930, received the first prize at the São Paulo Biennial that same year. This artist is considered the father of this artistic trend and is that his first great work, Zebra, was one of the first works remembered of Op art. He begins to study medicine in Hungary but soon leaves the career to devote himself to his passion, abstract art.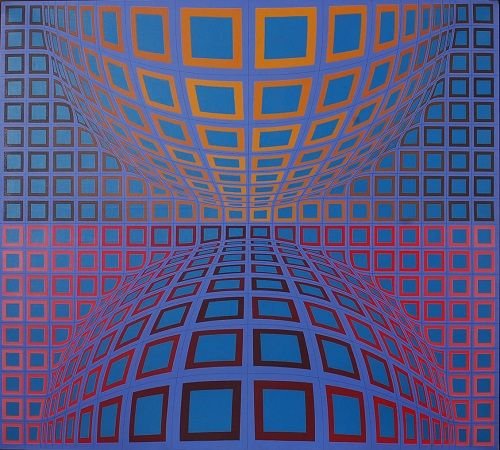 Source
He was strongly influenced by the artists Mondrian and Malévich. He moved to Paris in the early 1930s, where he worked as a graphic artist and where he created Zebra. There he develops his own abstract artistic model, in which optical effects and the ambiguity of highly unstable forms and images prevail. His painting is based on restraint, rationality, and serenity within chaos.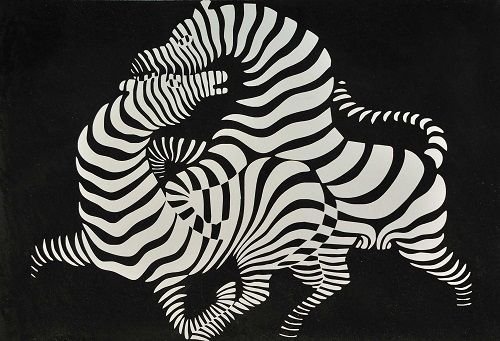 Source
Richard Anuszkiewicz was born in Pennsylvania in 1930 and is today considered one of the great artists of the Op Art movement. His work is characterized by investigating the way in which optical changes occur when high-intensity colors are combined with almost identical geometric figures.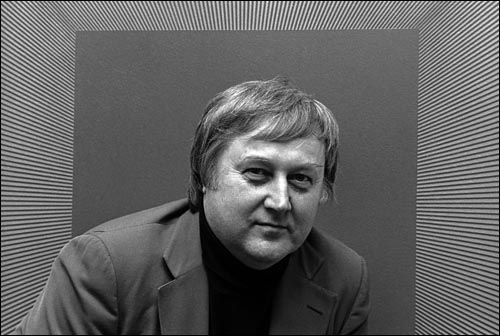 Source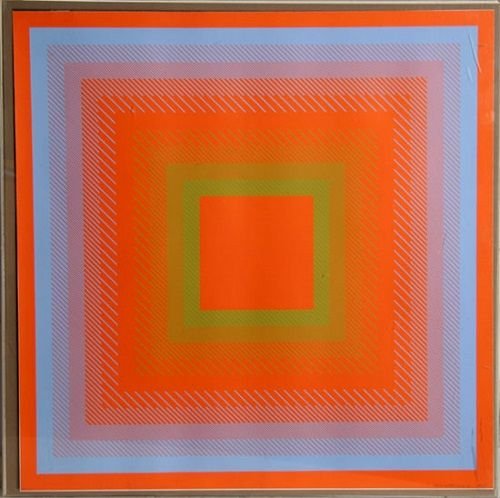 Source
He was trained at the Cleveland Institute of Art, in Yale and in Kent. A student of Josef Albers shares with him a fascination with forms and their relationship to color. As if it were a lyrical composition, each of his works has its own rhythms and energy. Half the world knows his works.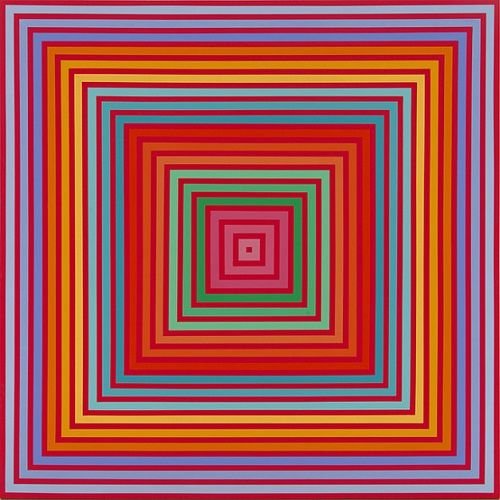 Source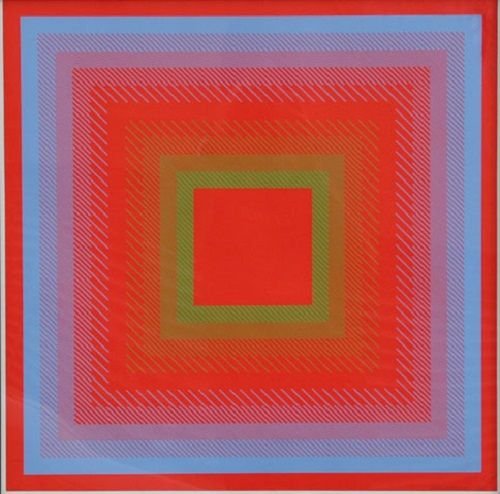 Source
Bridget Riley, born in the United Kingdom in 1931, is a painter who stands out in Op Art for the complexity of her figures and abstract works. She studied in London from 1949 to 1952 at Goldsmiths College, where she specialized in drawing, and later at the Royal Academy. Influenced by the pointillism of Georges Seurat. Already in 1960, she would earn her reputation as an artist for her work, several retrospectives in museums were continued throughout that decade and 1971 would be Hayward Gallery the best of them.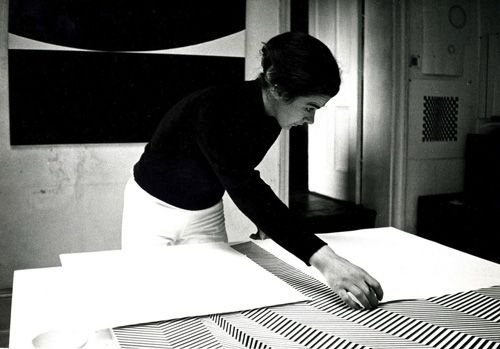 Source
In 1960 he began to experiment with large surfaces and flat colors, between 1961 and 1965 he would produce large works in black and white. Shortly thereafter he began to conceive creations of a series of geometric shapes, subtly different in size and shape to achieve a remarkable sense of movement. as can be seen in The Fall (1963, London).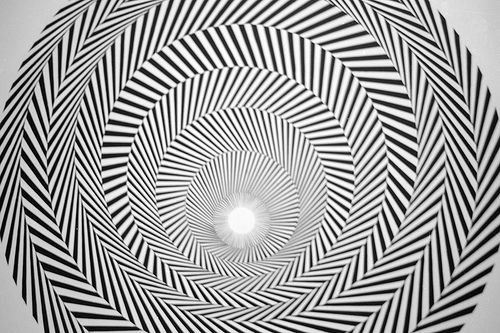 Source
During the 1970s it increased its range of colors, including both black and white. Despite their high degree of abstraction, Riley's works seek to evoke his own visual experience of the world, as can be seen, for example, in the series of paintings he painted in 1980 after a trip to Egypt.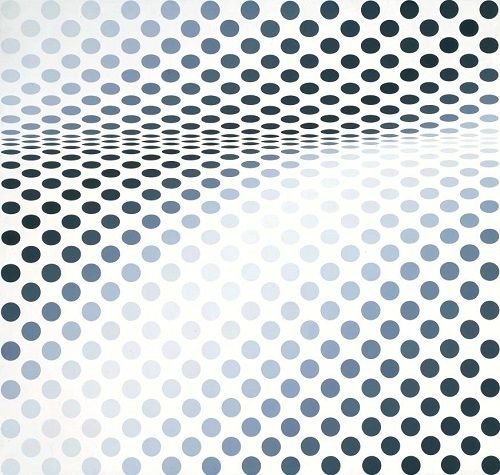 Source
Lawrence Poons was born in 1937. He was one of the most advanced artists with the Op Art movement, he was formed with a group of American artists who sought to experience the movement of the human eye, the "Poons" are elliptical, so they will seem to move through the canvas, getting, with mastery, that no observer has the same visual experience. Poons' work was specifically to create and project the visual effect known as after images.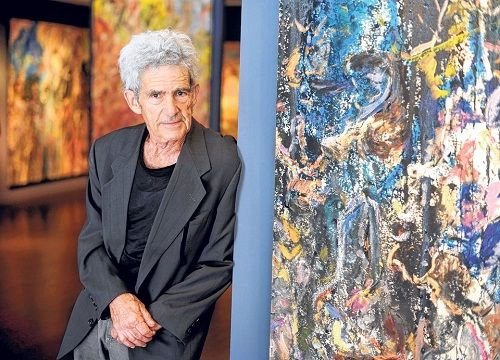 Source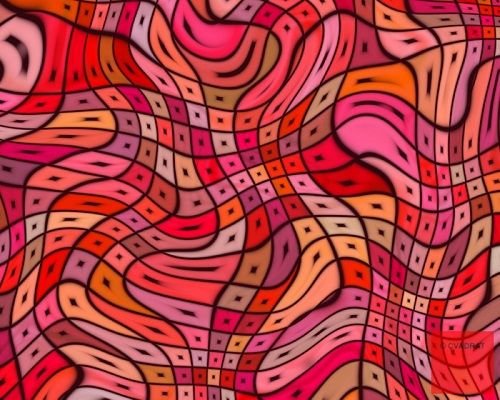 Source
Such an effect consists in the fact that if a person focuses intensely on the surface of a portrait for twenty seconds, the retina cones will retain the captured image while the eyes will continue to see the real image.
Antonio Lizarazu Balué (Spain, 1963) was born in Madrid, where he became a self-taught Digital Artist. Almost all of his work is related to science. He is known for his series on Liquid Crystals, Radiographies of the Human Body, Optical Art, Entropy Crystals, Geometric Abstraction, Fractals, Woods.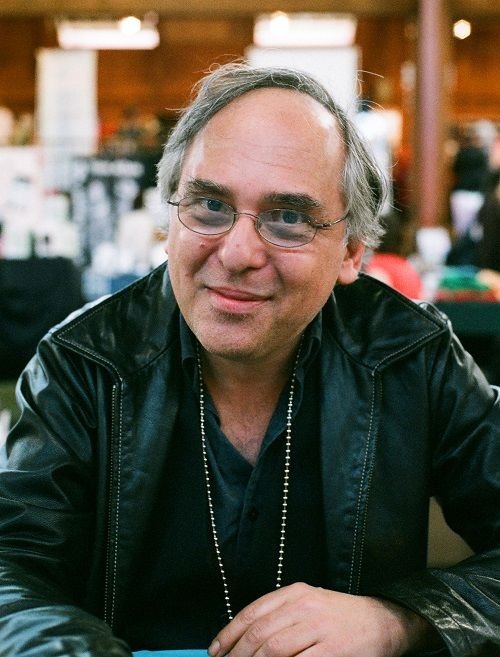 Source
Almost all his work is characterized by the decomposition of light into almost pure colors, which are later reconstructed in whirlwinds and folds. Combining symmetry and color, the author represents kaleidoscopic sequences that present us with a dreamlike vision of that geometry that occupies the canvas.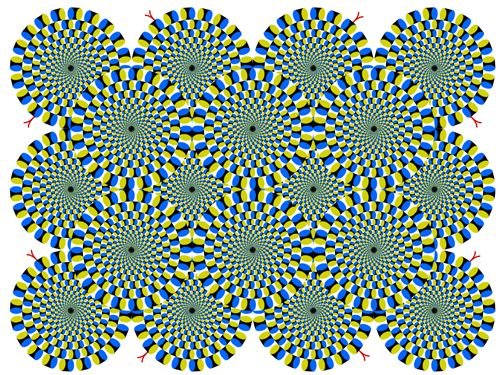 Source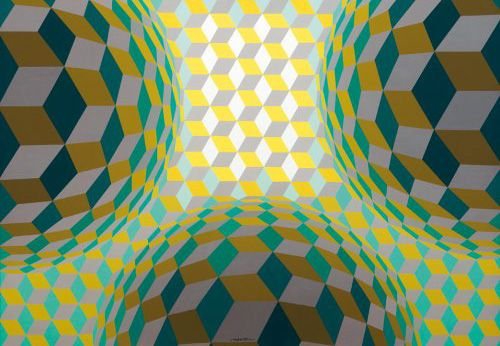 Source
The use of parallel lines, both straight and sinuous, chromatic contrasts or changes in shape and size are characteristics of a cold art that does not aim to create an emotional link with the spectator, although the latter does participate in the work, since on many occasions it is necessary to move from the place to perceive this movement. It strongly symbolizes a changing world in constant movement.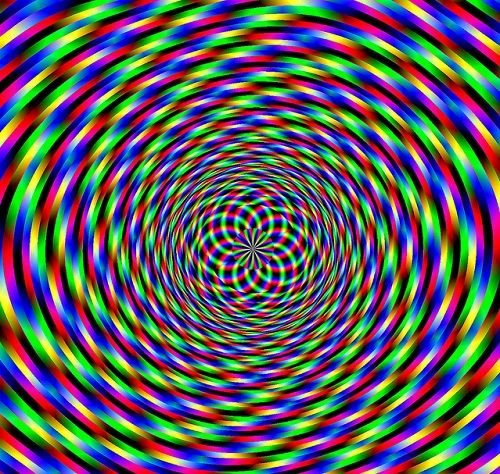 Source
These psychedelic forms were extrapolated to the fashion of the 1960s. The careful forms of Op art enjoyed a rapid acceptance by the public and critics. Painting would thus influence other areas such as advertising, graphics, and fashion. Soon dressmakers around the world took this trend as their muse, or source of inspiration.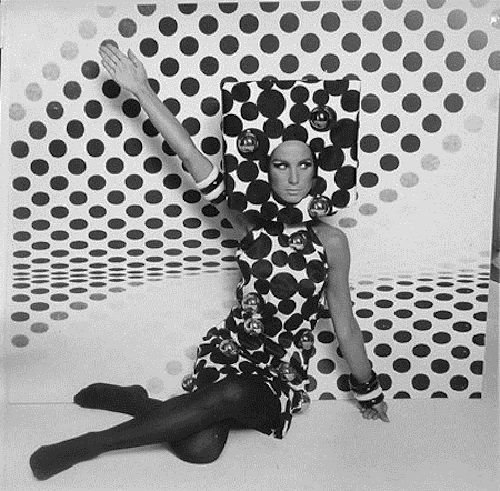 Source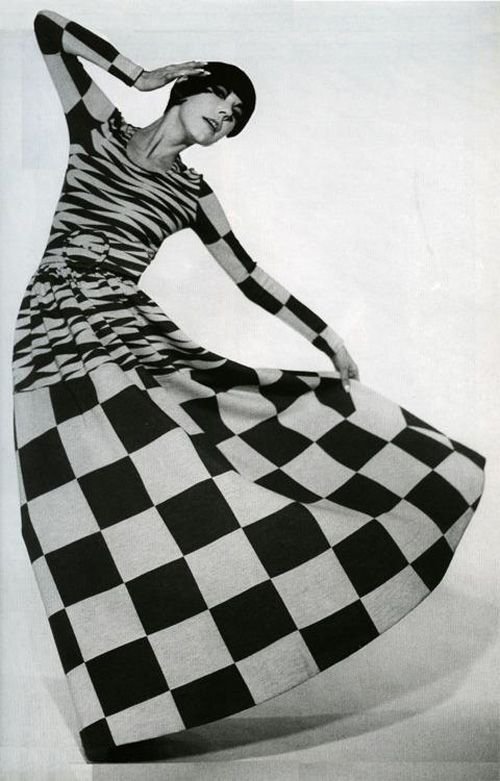 Source
They devised fresh, cheerful and daring models, renewing textures, geometric forms and combining colors that at first seemed incombinable. Op art entered fashion with a strong presence of contrasts between square and three-dimensional shapes, with black and white contrasts, applied in modern dresses, shoes and even in two-piece suits.
Thank you for reading 😊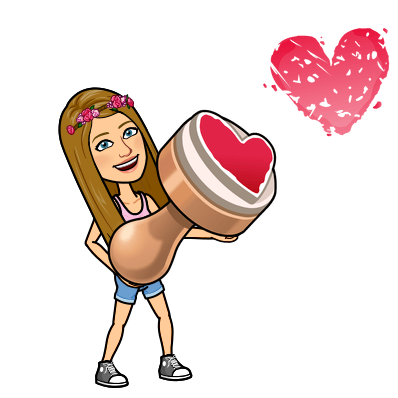 If you liked reading this article, feel free to FOLLOW ME, UPVOTE and RESTEEM! It's always appreciated =D. Thank you all for your support and see you soon for the news flamingirl's adventures!