Hi Steemit family!
H.R. Giger, the last surrealist
Today I will conclude the week of disturbing painters, although I do not rule out continuing to show other similar artists at some point, the diversity in the art world is the best we can appreciate as spectators, not be afraid of painters who denounce or simply portray their reality. today we will discover the creator of one of the most disturbing and frightening monsters that for years has terrified millions of people, I speak of H.R. Giger the creator of Alien. Come with me to learn more about the life and work of this dark artist.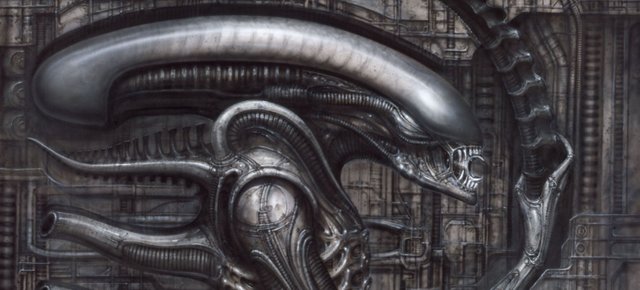 source
Hans Rudolf Giger known under the stage name H.R. Giger was born in Switzerland in 1940, his way of thinking and creating his compositions, separated him from all the artists of his time making him a visionary of the type of art he wanted to develop, his fame came overnight as a result of his participation in the film Alien being the creator of the extraterrestrial that impacted millions of spectators in cinemas, but before participating in the film Aliente in 1979 he had already made his creations where humans were mixed with machines, in addition to sexualizing them with much fetishism, giving a certain touch of eroticism to his biomecanoid creations.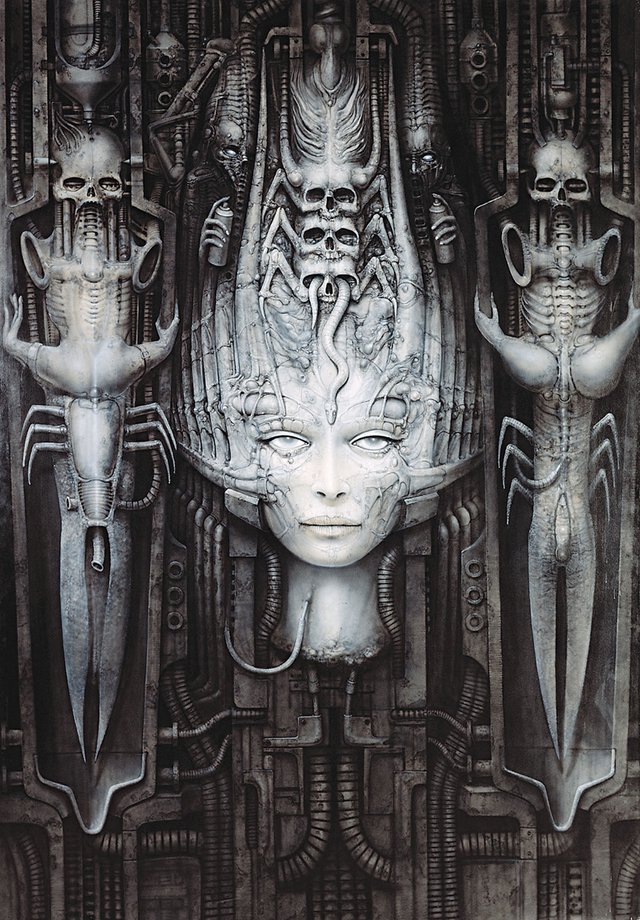 source
His adolescence was not exactly motivating, with a somewhat Gothic style and darks, he was considered a vague by his relatives, in addition the same H.R. Giger refused to study, nevertheless, gradually he was introduced in the normative system, in 1960 he begins to study architecture, and thus he obtains his first work as interior designer, thus he began to be inspired in his first works in ink and oil, he felt attracted by the surrealist movements as led by Dalí. Dalí himself introduces him to the world of cinema thanks to linking him to the filmmaker Alejandro Jodorowsky, with whom he immediately began to design the characters of a film that in the end could not be made, however, his talent drew the attention of the team product of the film Alien who had problems in materializing the images of the science fiction film, that's how he was hired to give life to the central character of the film and landscapes.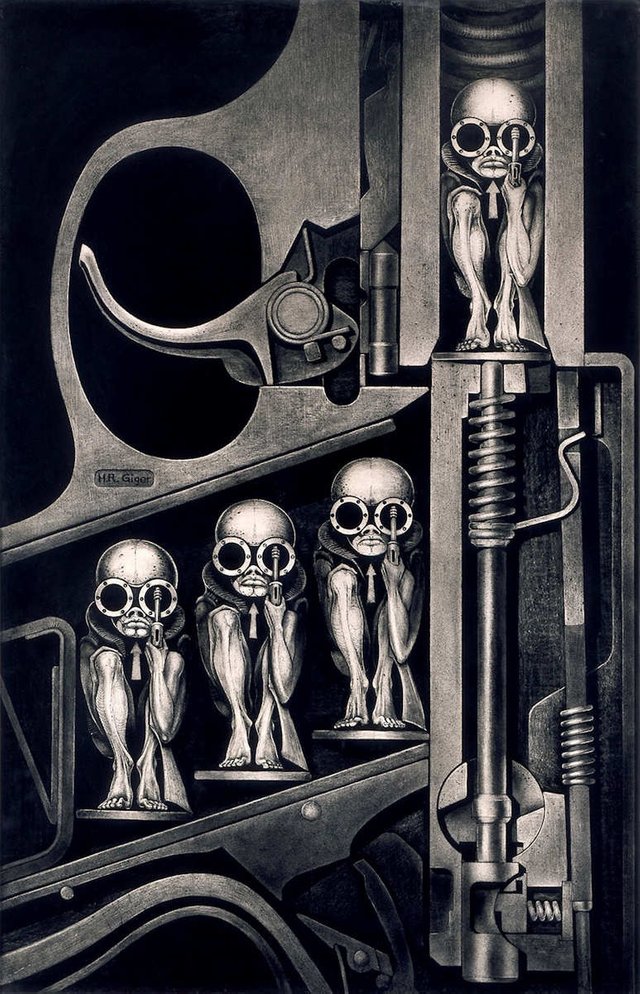 source
In the 70's he discovers the airbrush with which he began to work his paintings, leaving less traces in the interaction of his hand or brushstrokes, achieving a much more frightening and disturbing style in each work. Other of his capabilities in designing large numbers of guitars and album covers for various rock metal bands.
I can only say that his art was the product of a dark, magical mind that made the invisible become the constant quest to see beauty in horror, thanks to Alien was able to make known and value this type of genre, he was also able to renew surrealism at a time when it was believed that the pictorial style had died.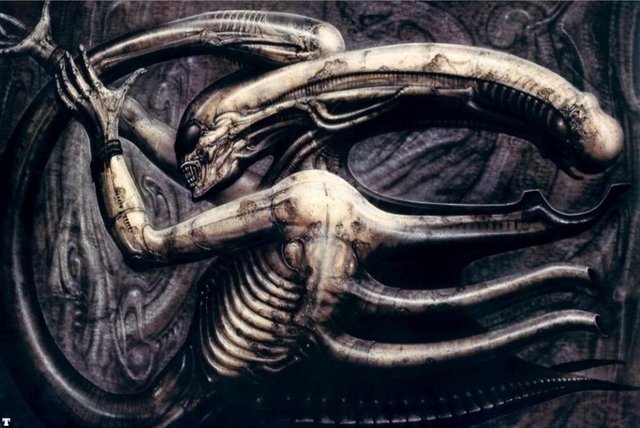 source
At the end of the twentieth century is recognized by the circuits of galleries and museums, and manages to position itself with many works, thus transcended the image of Alien to make other images of excellent quality. Some problems he had with his underground public that was accustomed to his images almost exclusively, at the same time makes one of his life projects as the ghost train that makes a tour in the courtyard of his house.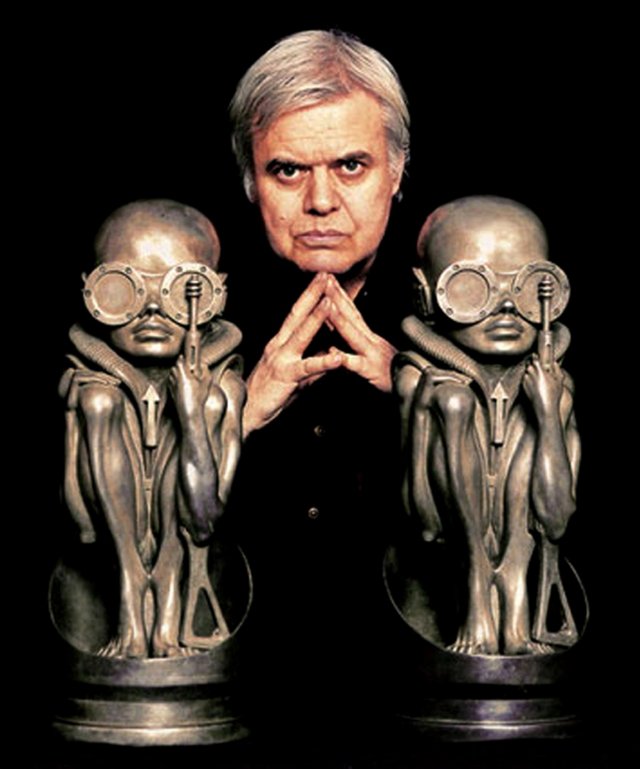 source
The artist dies in 2014 because of a fall at home, not because of any illness. One wonders if a chorus of celestial xenomorphs have received him in some corner of the ship that flies between the present and eternity. His artistic legacy is invaluable and has been a point of reference for many artists who have been influenced by his work.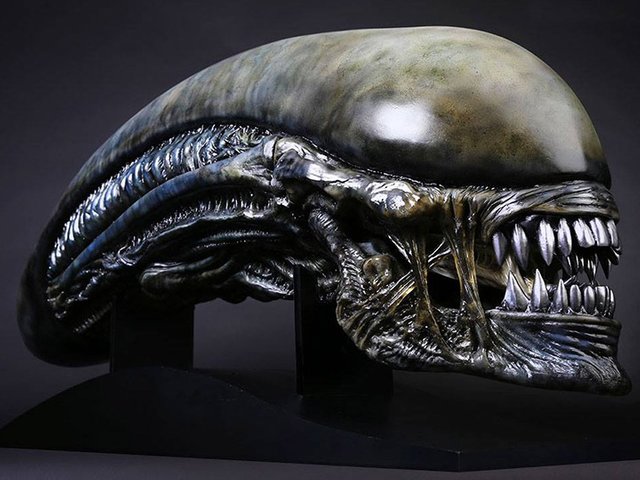 source
Thank you for reading 😀
---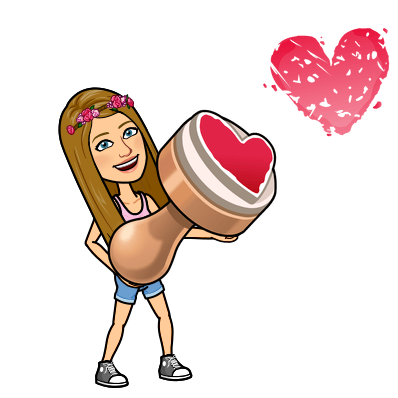 If you liked reading this article, feel free to FOLLOW ME, UPVOTE and RESTEEM! It's always appreciated =D. Thank you all for your support and see you soon for the news flamingirl's adventures!


Attention
This publication aims to provide educational and cultural content on the steemit platform, images downloaded from the Internet are the property of each artist or photographer, under no circumstances, this blog is commercially exploited with the sale of all or part of the material.