Hi Steemit family!
Today I bring you another surrealist painter who made a milestone in the history of universal art, characterized by being a special researcher of psychology and dreams, I'm talking about Paul Delvaux. Come with me to know some of the most relevant aspects of his life and work.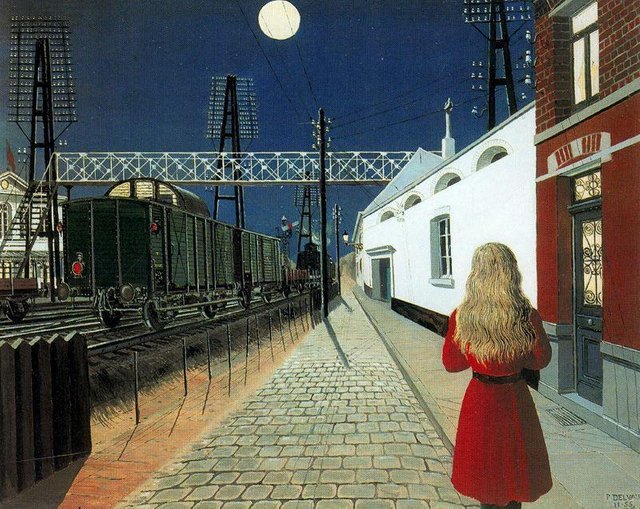 source
From a very young age he felt an attraction for painting, drawing and studying music, and by 1924 he made his first exhibition with the group of artists called the furrow who were mainly seduced by the fashion of French impressionism.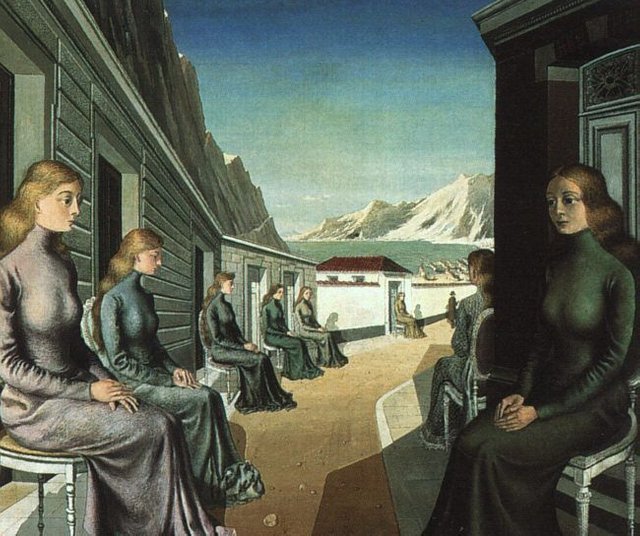 source
Paul Delvaux was born in Belgium in the city of Antheit in the year 1897 on September 23, his family was bourgeois wealthy class. She studied painting and architecture at the Academy of Fine Arts in Brussels between 1920 and 1924, as every artist of that time her most direct influence was impressionism and then followed years later by German expressionism, motivated by the circles of painters she got to know Gustave de Smet and already by the year 1934 she was participating in the exhibition Minotaur de Bruxelles together with Salvador Dalí, Max Ernest and Dalí this brought with it that her first works were not so recognized due to her inclination and dedication to surrealism.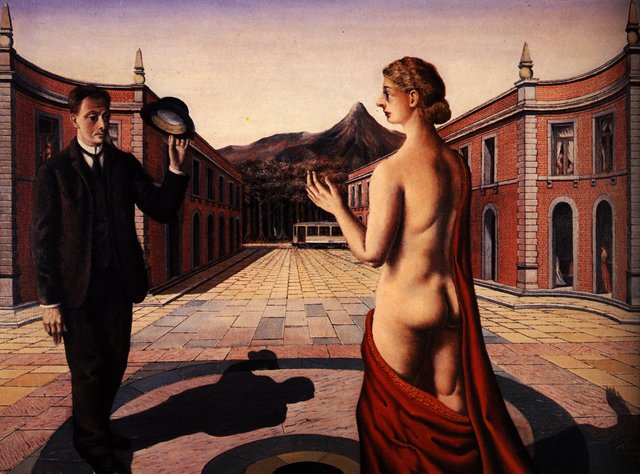 source
His main muse is the themes of mystery and the generation of dreamlike places, the technique is almost academic clean, although a not complete course in the university the pinto is considered as an autodidact, another recurrent theme in his work is the eroticism and the creation of environments with exuberant vegetation.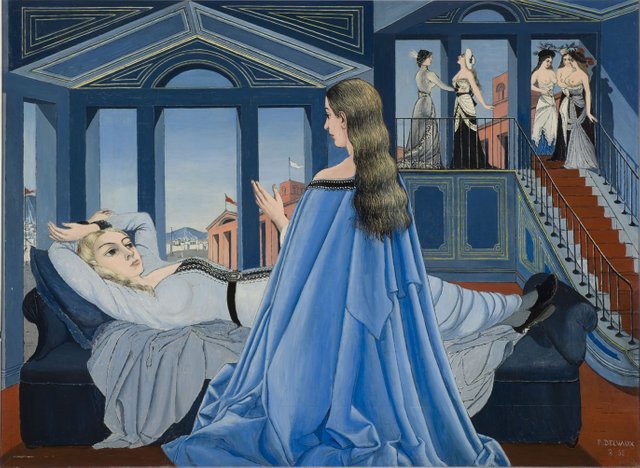 source
Achieving to create pieces under the influence of metaphysical art, for that reason he often shows skulls and skeletons that defy reality, he also had certain influence of his great friend Magritte managing to compose some works where daily objects appear, but in surrealistic way which would mature his art until establishing the lines of magical realism.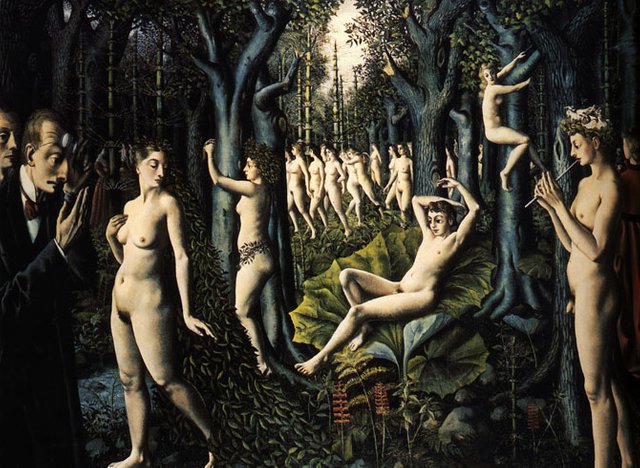 source
In the work, you can see many characters with erratic attitudes, or Greek temples, Florentine gardens, skeletons, classical architecture, as well as a variety of nudes that call an absurd eroticism. It is also possible to appreciate in his work many nocturnal works where trains and a girl are seen from behind, many critics of the time cataloged this type of work as realism and not as surrealism, however, the artist defended the psychological character and the representation of each painting alleging that it was a hallucination.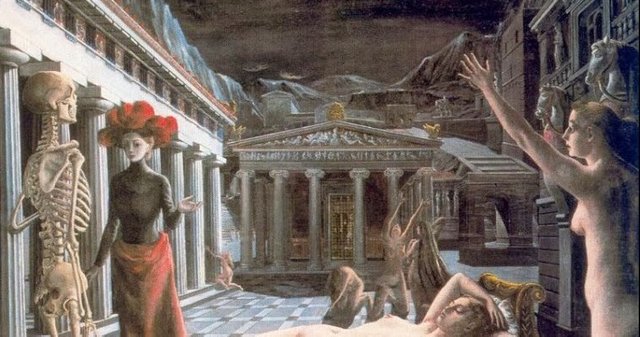 source
His works can be found in both private and public collections, such as the Tate Gallery in London, the National Museum of Modern Art in Paris and the Museum of Modern Art in New York. In 1982, the first museum was inaugurated in honor of the artist.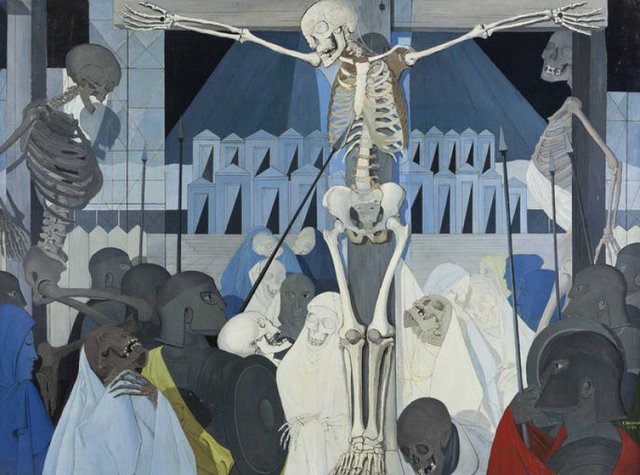 source
He dies July 20, 1994, in Veurne (Belgium) where he had settled in 1969. Five years after his wife, Tam.
Some of his most important exhibitions are present in museums such as the Royal Museum of Fine Arts of Belgium, National Museum of Western Art. Tokyo, Japan, The Pierre Collection and Maria-Gaetana Matisse.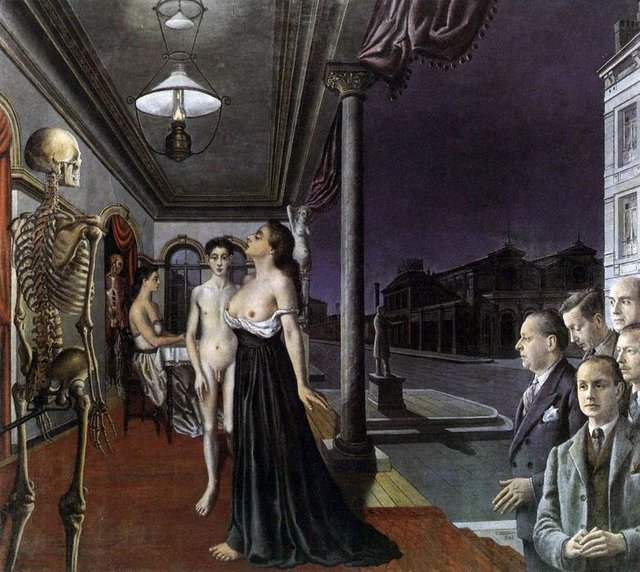 source
The versatility of his technique led him through several genres, surrealism being the movement he adopted for the rest of his life, in addition, most of his primitive works were given as lost and some were destroyed by the painter himself. Along with Dalí, Max Ernest is considered one of the most influential painters of the 20th century and surrealism, leaving a large number of works and being studied in many academies around the world.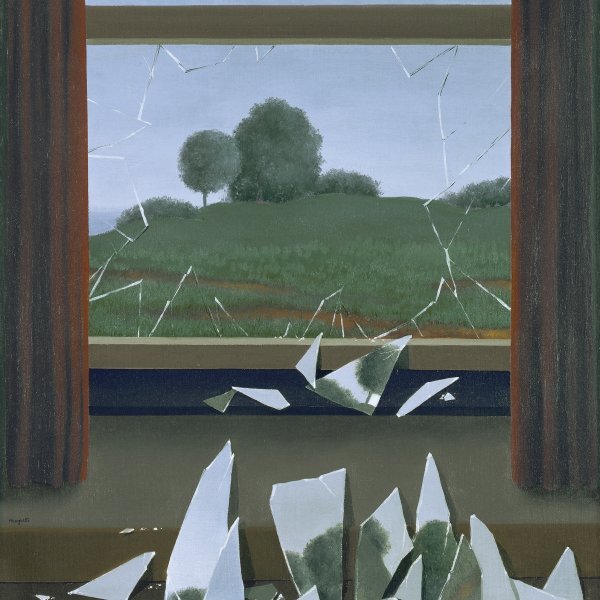 source
Thank you for reading
---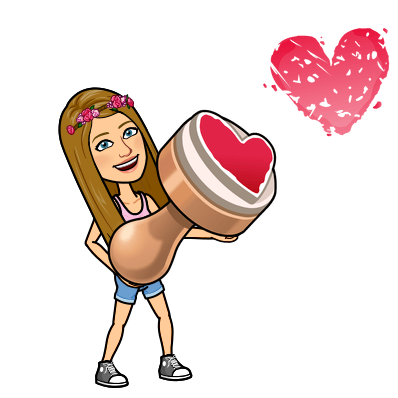 If you liked reading this article, feel free to FOLLOW ME, UPVOTE and RESTEEM! It's always appreciated =D. Thank you all for your support and see you soon for the news flamingirl's adventures!