Hi Steemit family!
We continue with the best hyperrealist artists of all times, so far we have appreciated variety in the same genre and I find that interesting because it is not a monotonous genre in terms of composition. Today is the turn of Steve Mills another of the greats of this pictorial style. Come with me to learn some highlights of his life and work.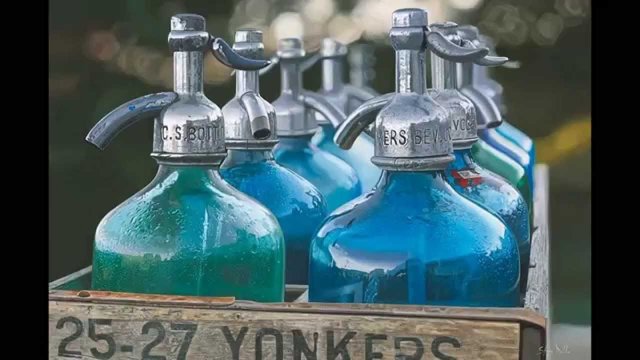 source
From a technical point of view, Steve Mills is perhaps the most technical hyperrealist painter of the genre, especially for his ability to detail objects in an astonishing way. Since he was a child he was linked to art, as a good hyperrealist he felt deeply influenced by realism specifically by the works of Andrew Wyeth great realist painter, and years later he would be shocked when he saw some pictures of the photorealist painter Richard Estes.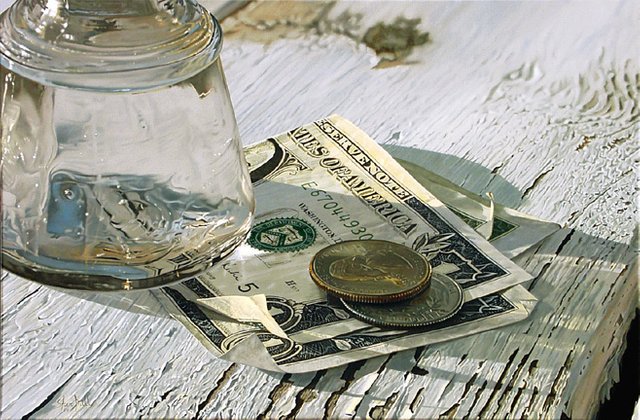 source
Steve Mills Born on March 28, 1959, in Boston, he receives a degree in art devoting his life to art, this stage is not well known in the life of the artist but it is evident that he had multiple problems to study in a normative manner, in his studies he manages to study in detail everyday objects and then begin to represent through sophisticated canvases, achieving important advances in texture, one of the most difficult points to dominate in this art, among the textures that he began to recreate to perfection are the newspaper, bottles and shines of different types of surfaces.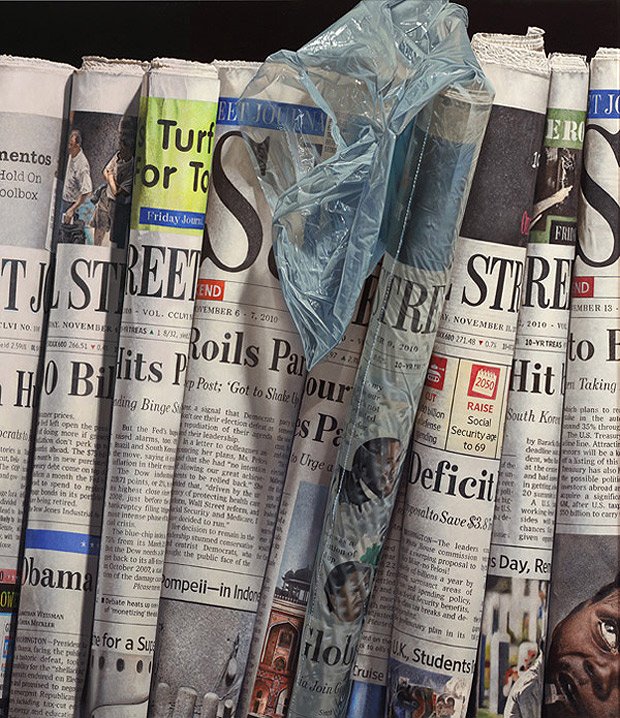 source
Since he was a child, he did not only paint but also made a living producing paintings at the age of 11. He sold his first painting and is perhaps the artist who started to be quoted when he was very young, since that first painting sold he has not stopped selling, this allowed him to improve his family economy, at the same time he could pay his studies thanks to the money obtained from the works.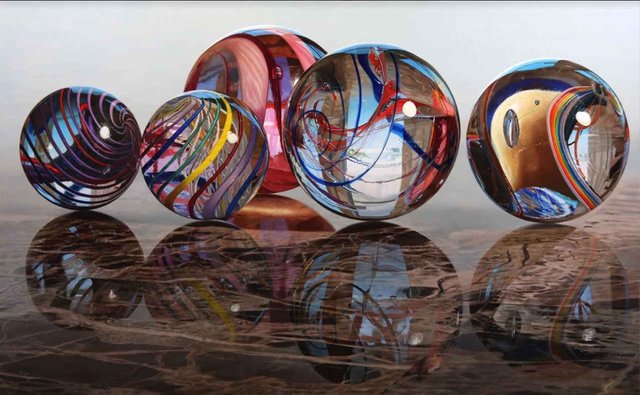 source
Since his first exhibition managed to capture the attention of viewers, the expo was held at Granary Gallery on Martha's Vineyard, and sold almost all the paintings with which debuted, in the last 20 years has come more than 500 paintings, and it seems uncontrolled purchases by collectors who have bought many works in order to have them in jealous private collections. Painting takes about 500 hours of work to finish, which only makes an annual sample.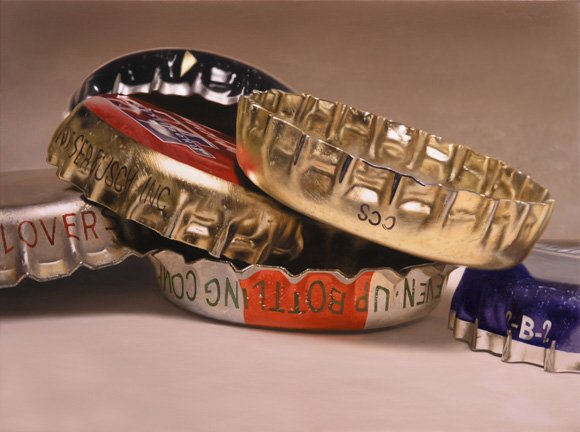 source
As we can appreciate hyperrealism has been overvalued in the system of purchases, this because they are aesthetically very attractive to anyone, that is something that cannot be detracted from this genre a little lacking in aesthetics and argument, is the definition of images and that seems to have much relationship today with the development of televisions and computer screens in high definition reaching up to 4K, this addiction to high definition images make the hyperrealist painting is at its best.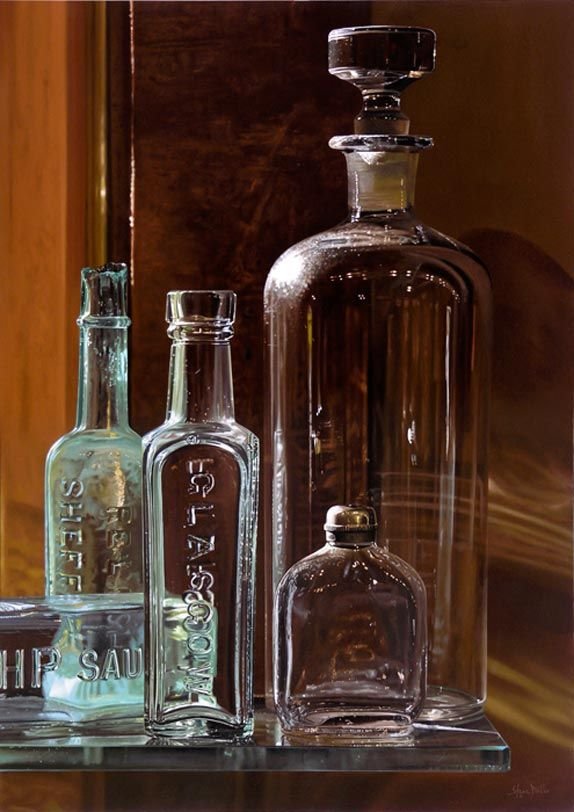 source
Another aspect and point in favor of the hyperrealist painting is that it is worked manually and not with machines which gives it greater value, today we can observe much technological advance but few manual trades, although the manual trades related to the art have always been well remunerated, perhaps it is because the elite consider them something strange out of time, or simply because the manual things are well done, after all a Ferrari costs $500,000 for being a handcrafted car more than for the materials.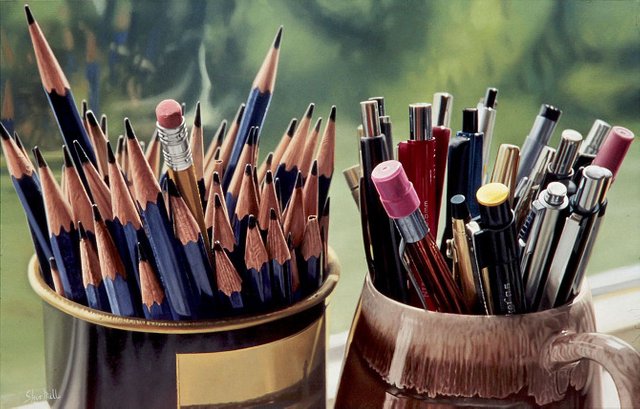 source
Thank you for reading
---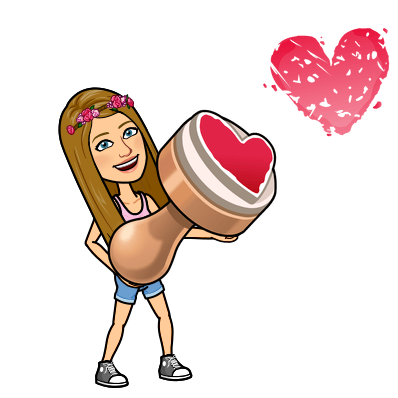 If you liked reading this article, feel free to FOLLOW ME, UPVOTE and RESTEEM! It's always appreciated =D. Thank you all for your support and see you soon for the news flamingirl's adventures!