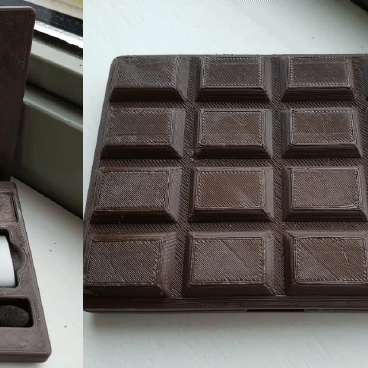 Sunday I started printing this 3D chocolate bar personalised make up palette. I am very happy with the result because every thing fits! The mirror, magnets, empty metal pans and the hinges.
3D printing
On Sunday I printed the lower part of the make up palette where the empty metal pans will be inserted.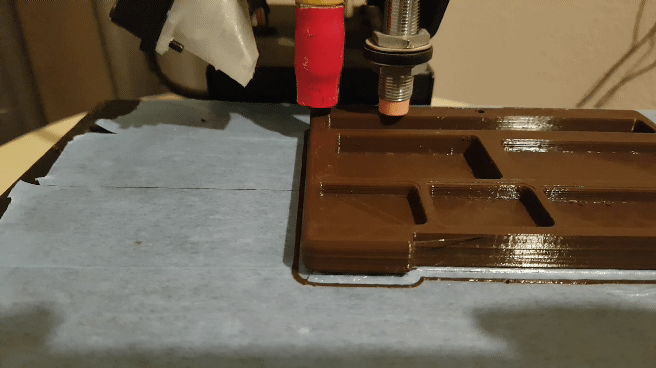 Printing time: 3 hours 43 minutes
Amount of filament used: 12.07 meter
Weight: 36 gram
I did not have any patience and inserted already one empty metal pan and a magnet. You see the metal pan is a bit forced, so I actually gave it too little space, at the moment I was designing this. The magnet fit in very good without any problem and no force.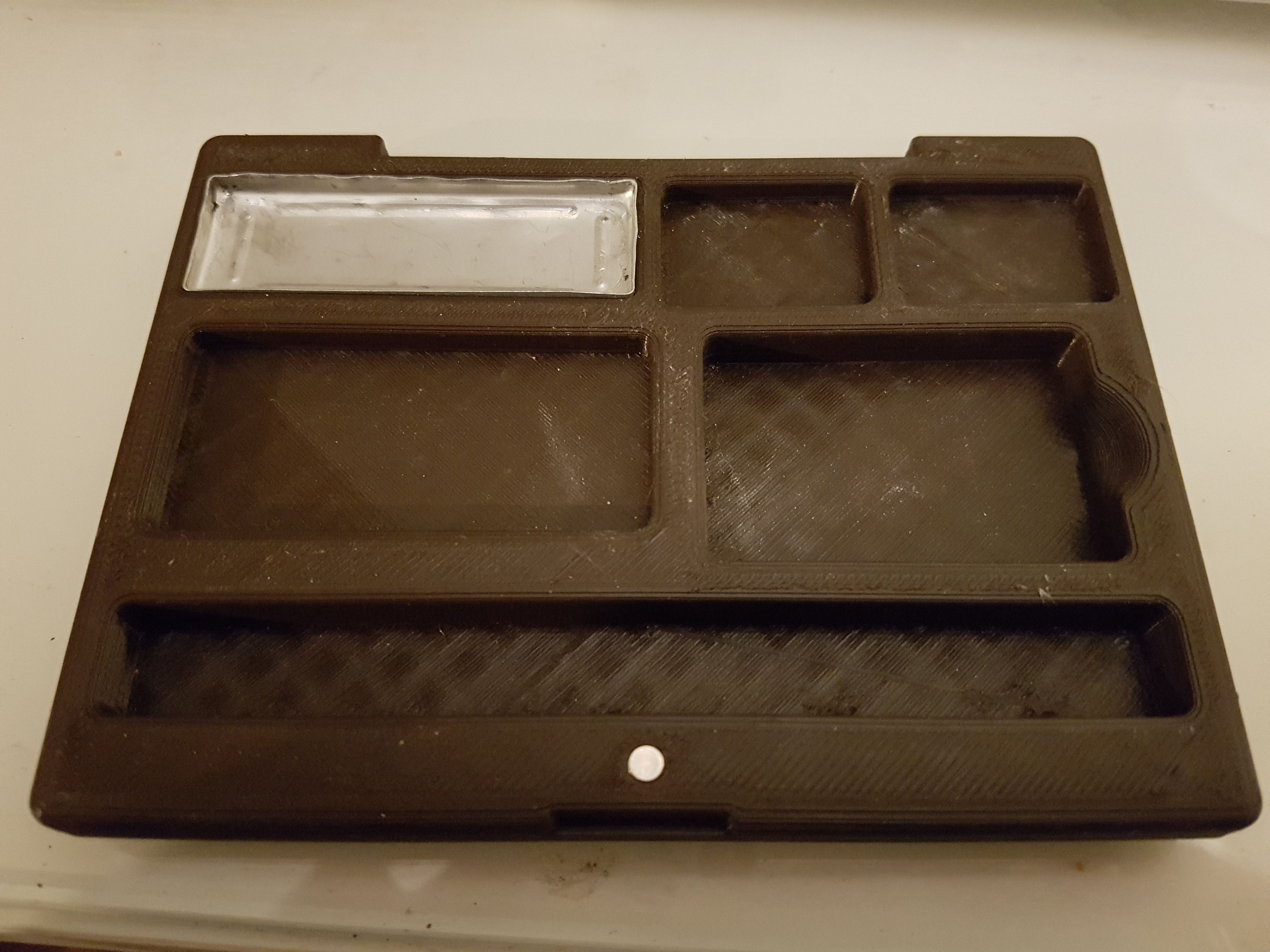 Yesterday I printed the upper part where the mirror will be placed.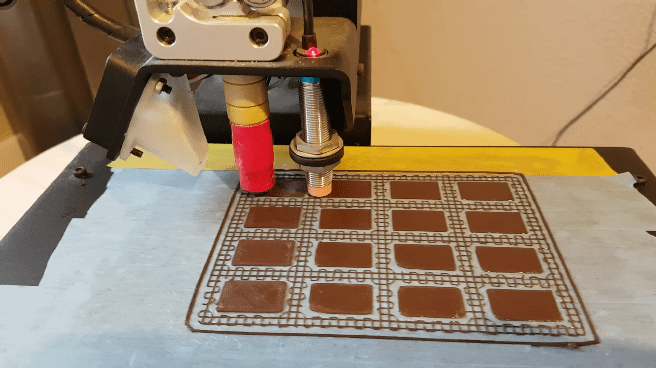 Printing time: 4 hours 35 minutes
Amount of filament used: 14.50 meter
Weight: 43 gram
The upper part needed some support material, but it was luckily very easy to remove afterwards.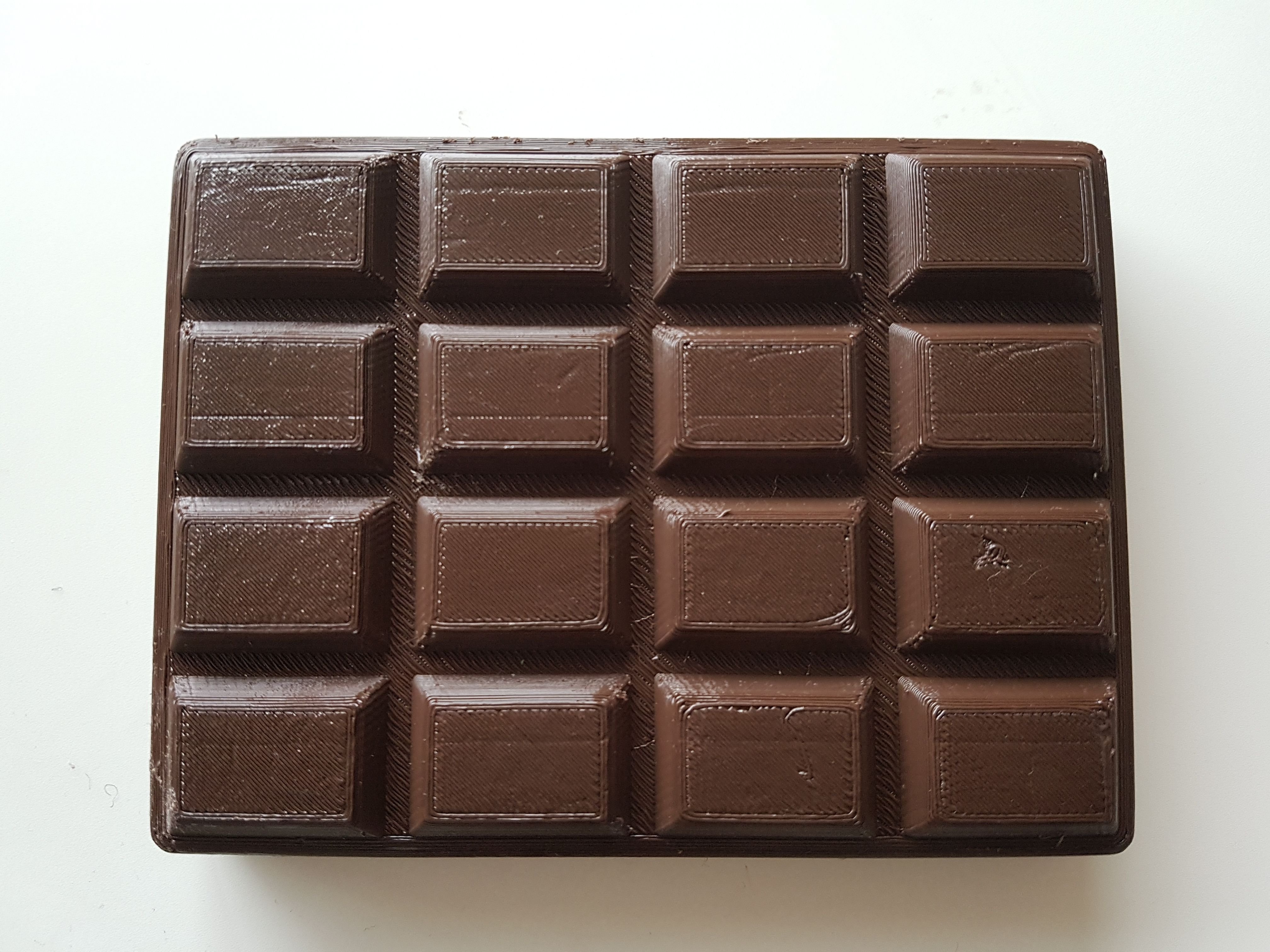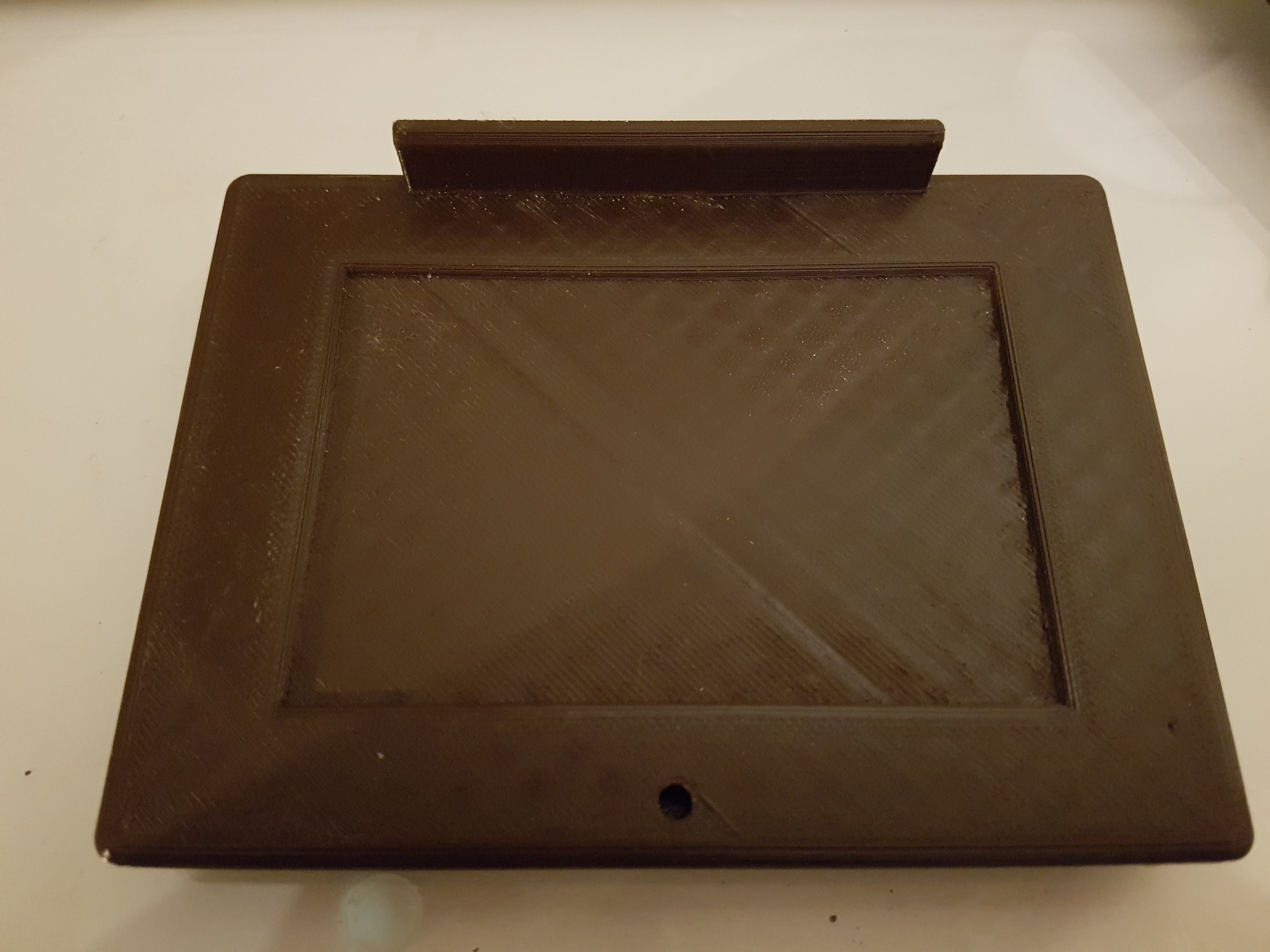 Total printing time: 8 hours 18 minutes
Total amount of filament used: 26.54 meters
Total weight: 79 meters
---
So I bought a pocket mirror and removed the mirror using a hot hair straightener and aluminium foil.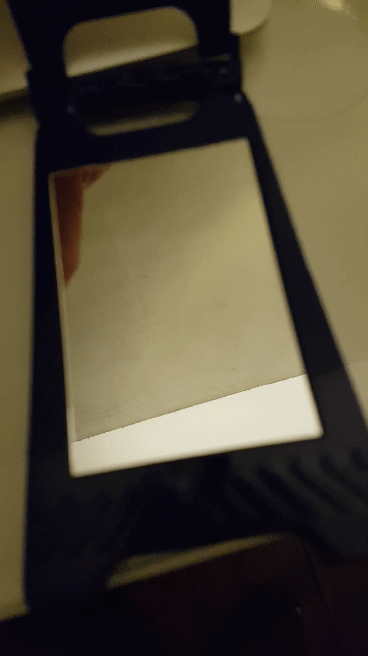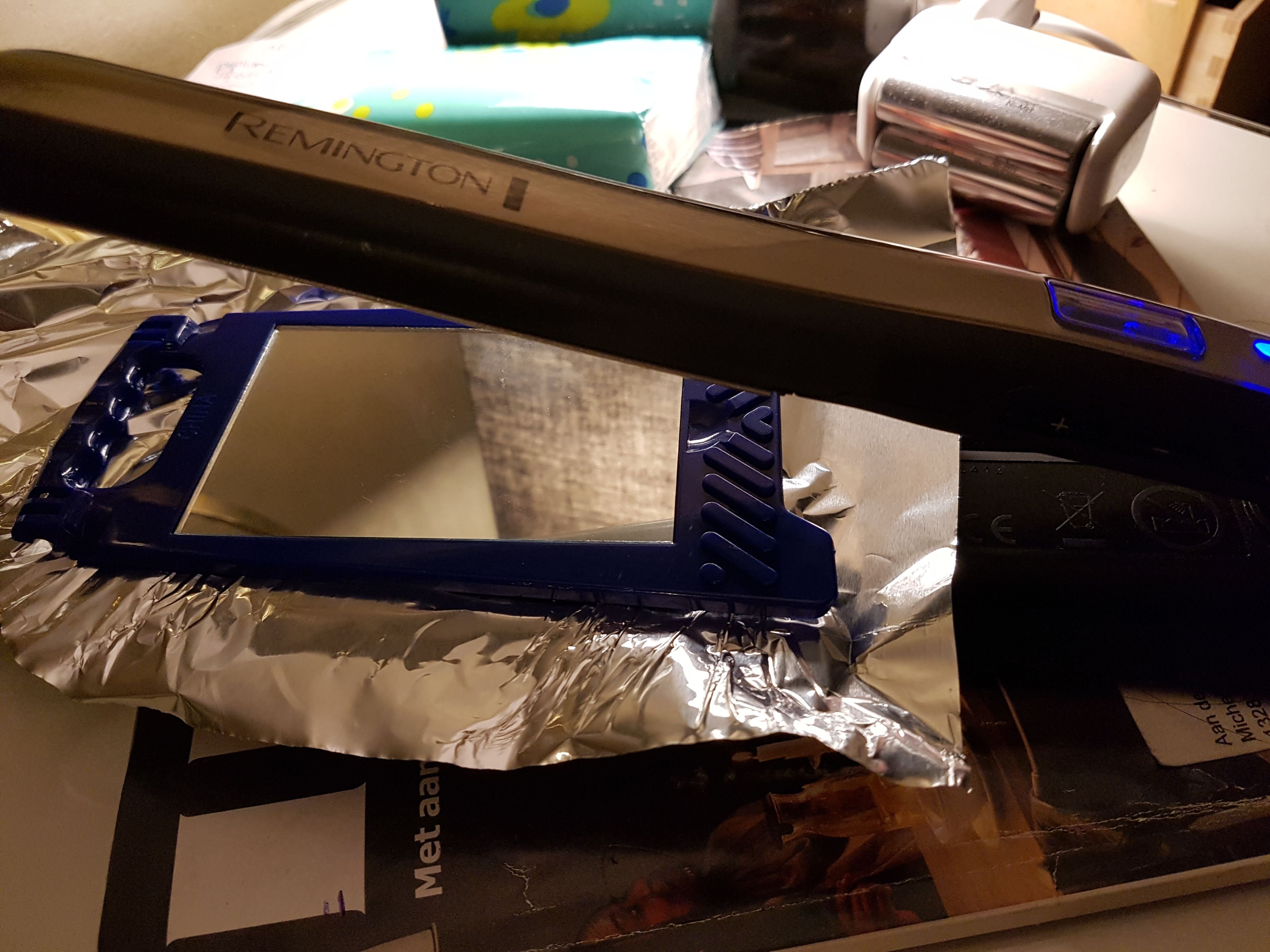 The mirror fits but I made the square hole a little too big. I think I should make it 1 mm smaller.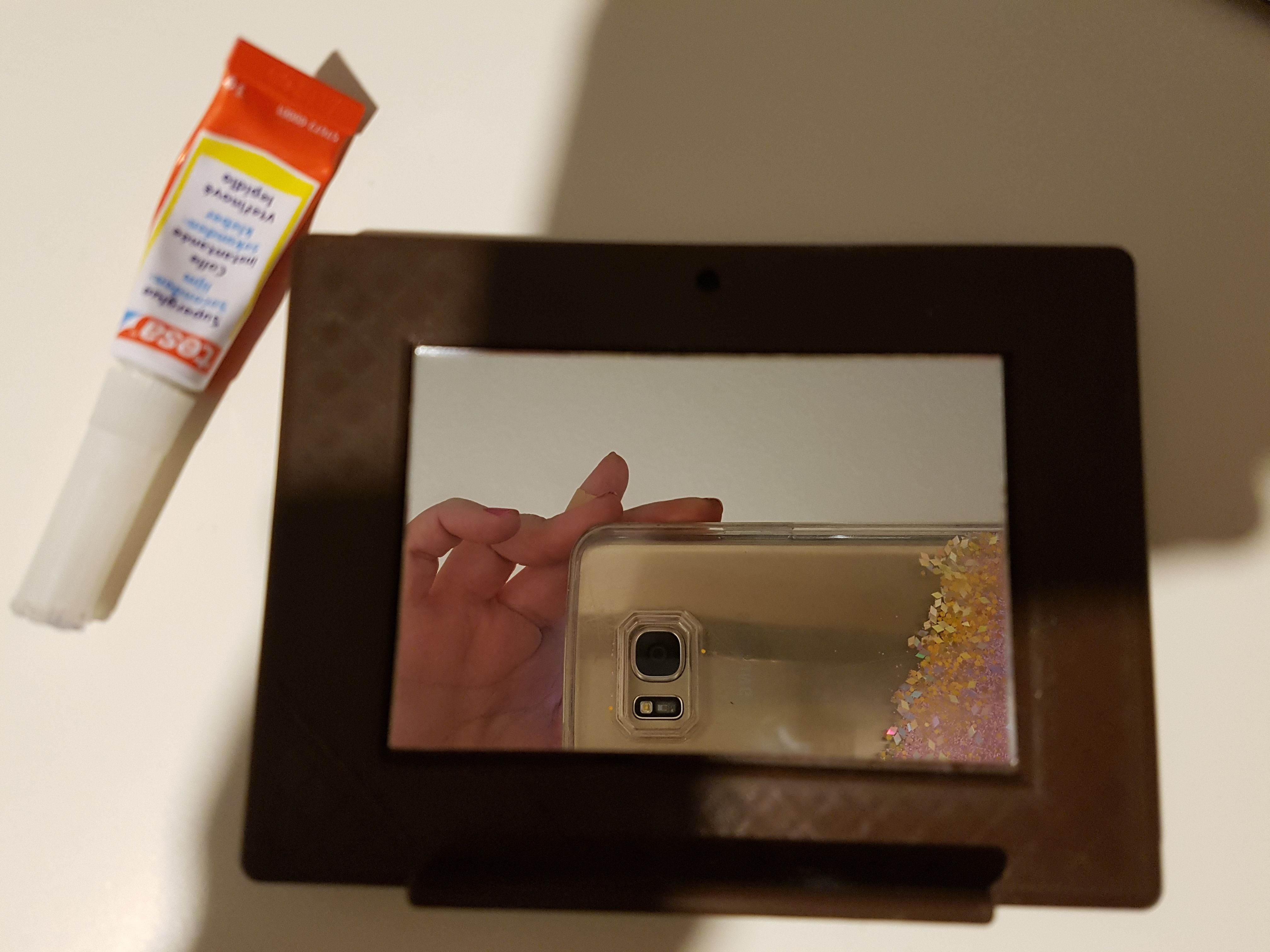 Later on I removed all empty metal pans from the previous make up palettes and glued it with a glue stick inside the new palette.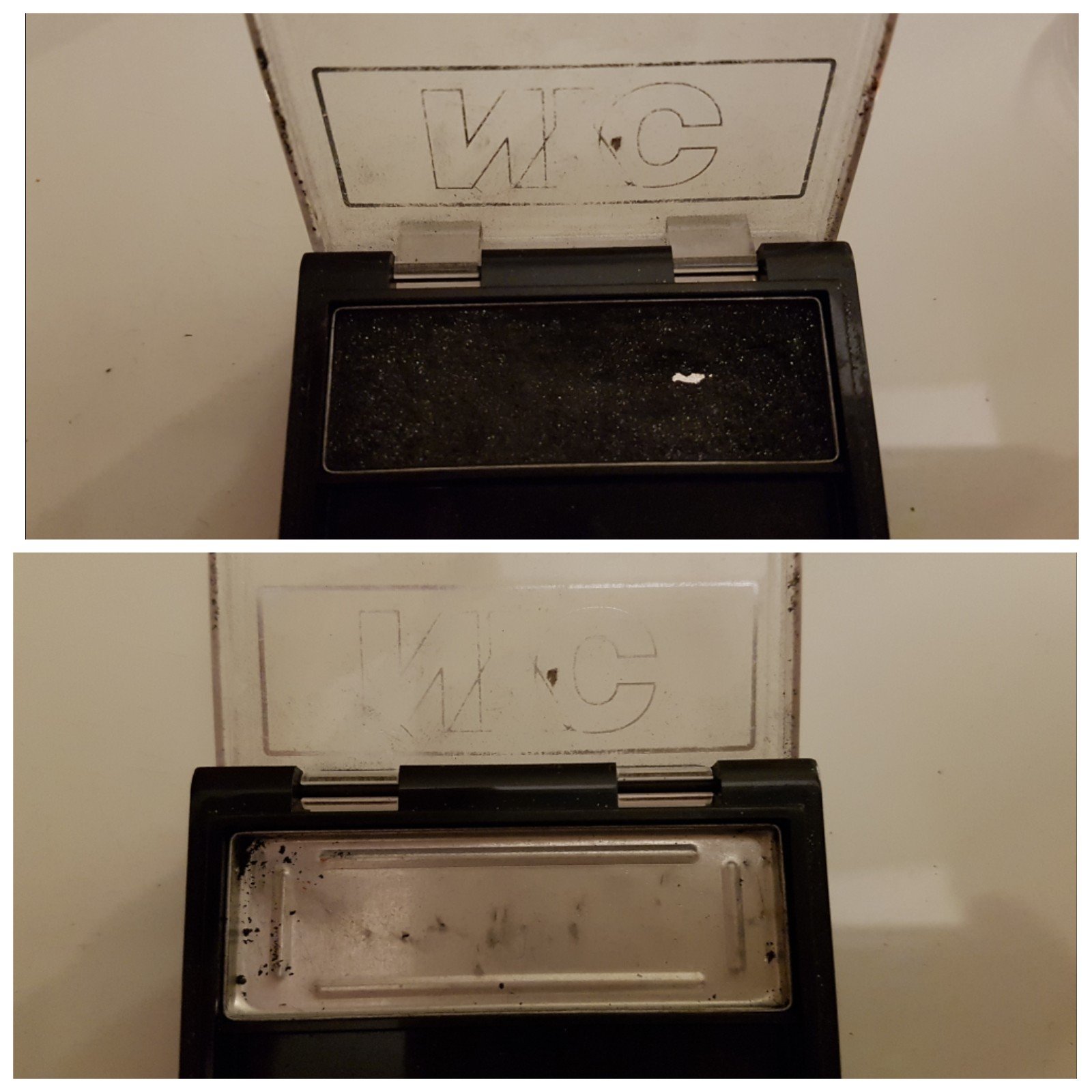 For the hinges I took two metal pins that I usually use for making earrings or bracelets and inserted it on both sides. It was a bit difficult because I could not see the holes that are located somewhere in the middle. I managed it however to insert both pins inside. I cut off the metal pins that were sticking out. Then I glued the ends with a bit of super glue to make sure they will not fall out.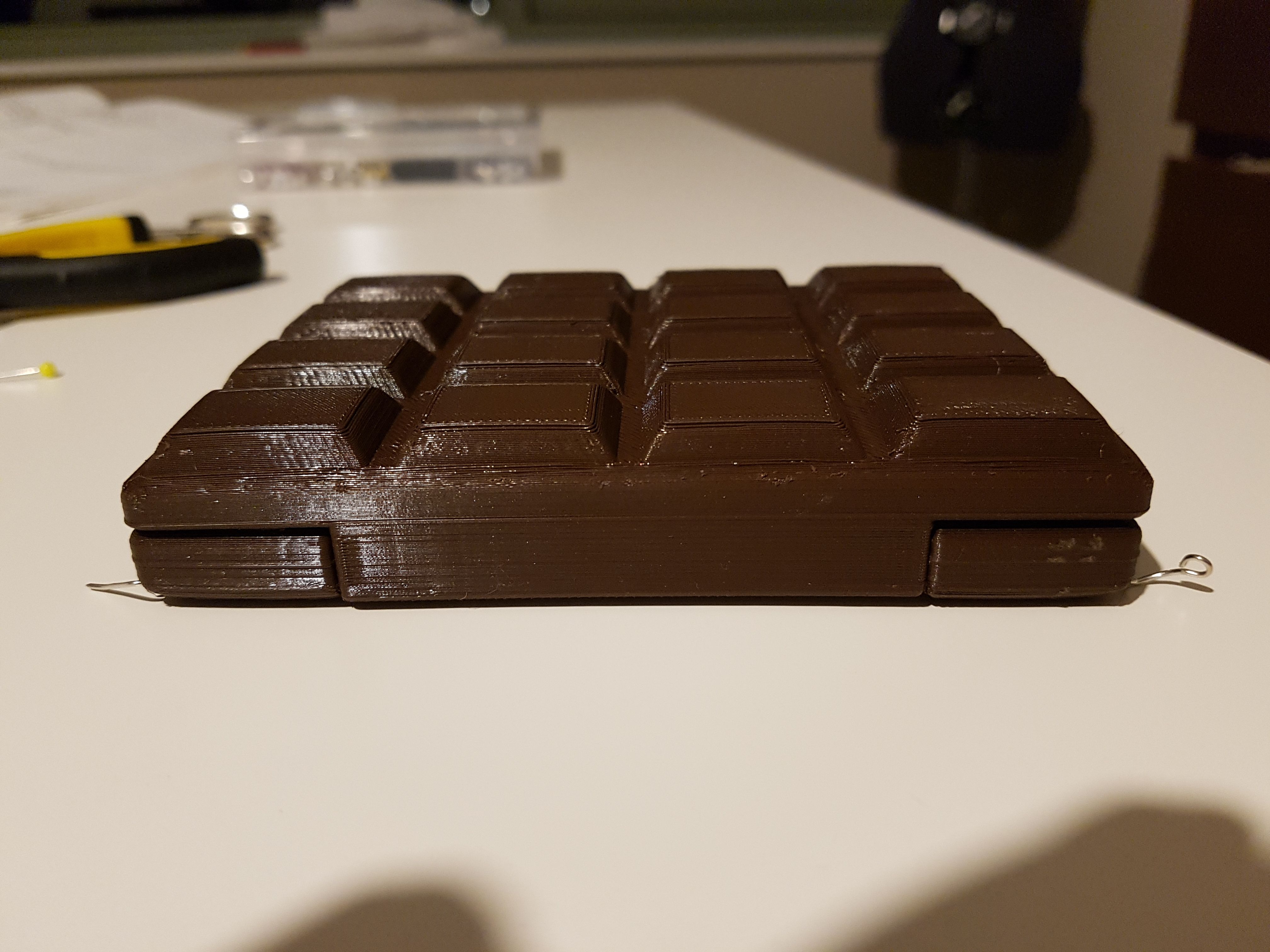 I cleaned the empty metal pans with rubbing alcohol and a cotton bud. Then I mixed for every empty metal pan, blush powder, eyebrow powder and two shades of eye shadow with rubbing alcohol, and inserted them in every container. After an hour it dried a little bit and I removed the excess alcohol with a tissue and a lego brick I borrowed from my son.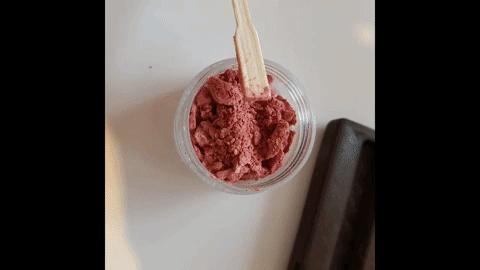 In general I am very happy that everything fits inside. I have now my favourite blush powder, eyebrow powder, two different colours of eye shadow and three brushes all in one. The only two things I think could be better, are the mirror and one hole of the empty metal pans.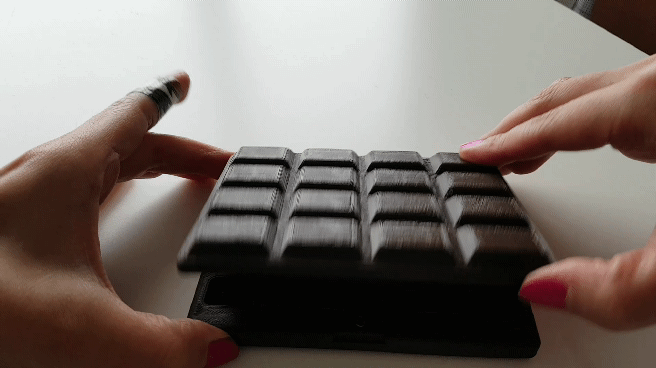 It really looks like chocolate if you wouldn't know it is PLA!