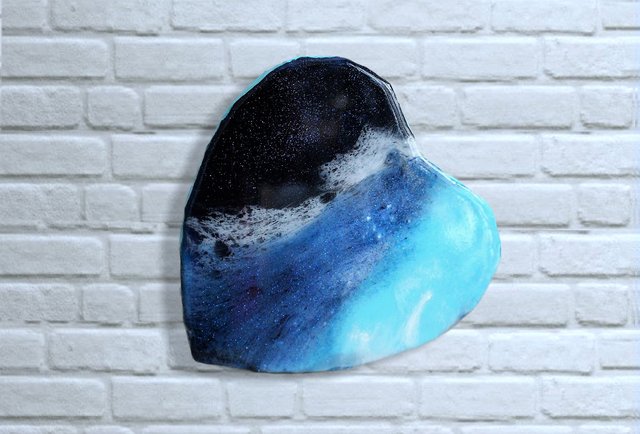 After I painted many round ocean paintings, I discovered heart shaped canvases in my local art supply store.
I immediately got the idea to make ocean paintings on this kind of canvases. I made four paintings in this style.
This is the first painting I made of the ocean heart series. I will post more of them soon!