You're so Art Deco

So, I'm finally here to talk about some of my work. This piece probably is more than a year old righ now, and it was the first time that I felt "hey, I can really become a professional artist someday".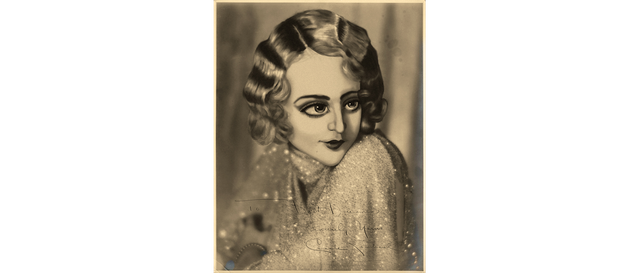 Till that point, all my work was been really amateur, with a lot of flat solid colors, lack of value knowledge and far away from the results that I wanted to reach, but well, everyone needs to begin somewhere and by that time I barely had software and art knowledge to pull out something. I was also frustrated that I haven't developed a unique style or anything like that (stuff that beginners tend to stress a lot about, and that really aren't so important in the beginning :P). Furthermore, I was struggling with how to use reference and not straight copying it, about how could I give it my own twist.
That was when I decided to do a caricature. By the time I was also doing some research for the College about Art Deco, which is a design, artistic and architectural movement that marked the 30's (I'll probably be talking more about it in the future, since I really like the Art Deco aesthetic), and that was inspiration for me to use this aesthetic as subject for the caricature.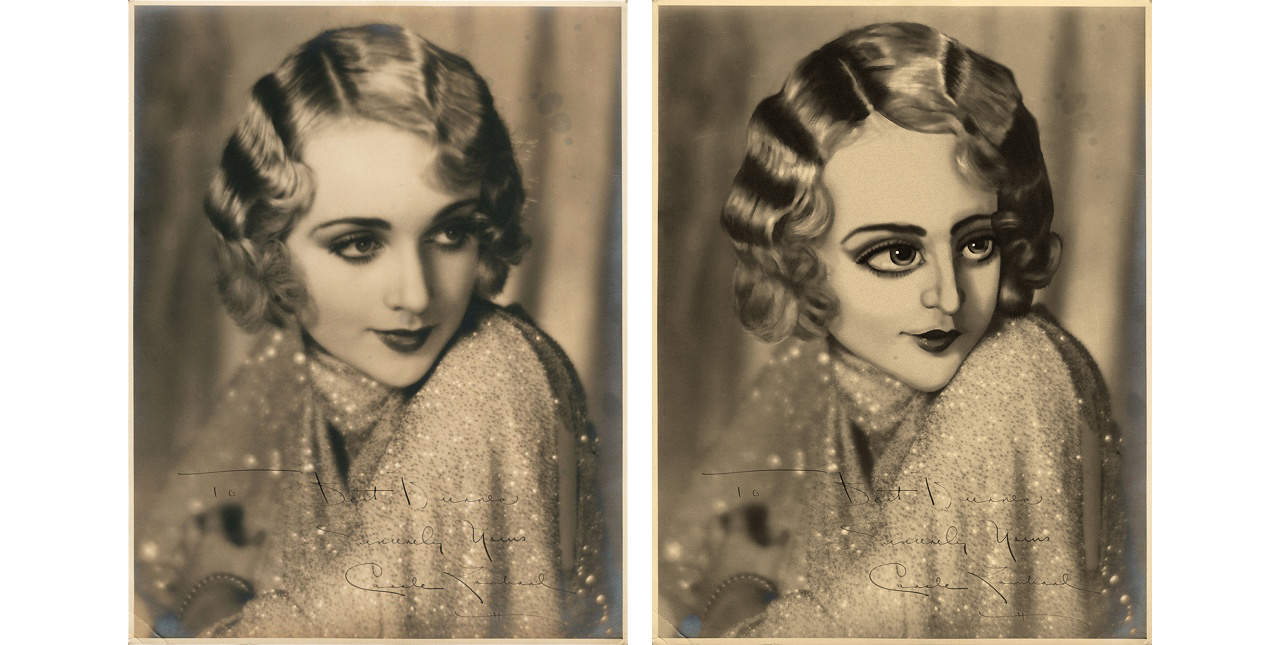 The reference, side by side with the final result
The first big difference between this and the rest of my work so far, was that (believe it or not), I first discovered the marvelous world of changing the brush opacity in Photoshop. It may be something silly to think it now, but that's to show how clueless I was when I began. That allowed me to do more soft transitions and convey materials like skin and hair in a more satisfactory way and I also started to pay more attention to values since then, thanks to this piece. In the beggining this work was supposed to be a full illustrated caricature, but it took me so long to finish the head and the hair (especially the hair, omg) that to not throw it in the limbo I decided to turn it into a photobash, changing only the head and keeping the rest of the original picture.
I'm aware that the final piece has it flaws and I would probably do it in a different way today, but doing it was so good for my development as an artist as much technical as motivational.
---
So yeah, if you are a beginner artist as myself (well, I still a beginner of some sort) and are worried about finding your own style, maybe try out some caricature. You may not find your own style there yet, but every style is basically exaggeration of reality (which is as the same as the principle of caricature), and it may turn out a rewarding experience at the end. :)
Trivia: The name of the piece came from a Lana Del Rey's song I accidentally discovered while searching about Art Deco.