untitled 3. / 3D art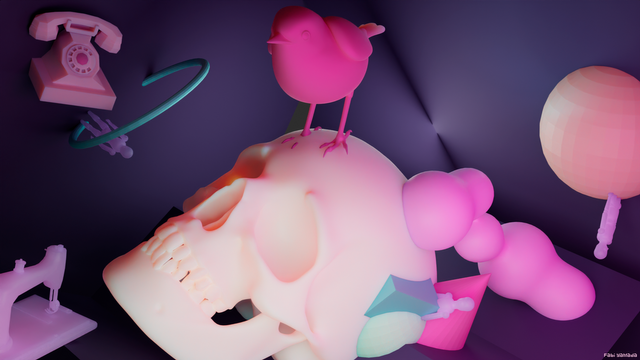 This is my latest 3D creation. I made it using Blender 3D. I hope you like it. It is actually wallpaper size, feel free to download it if you want and use it in your laptop, I'd be happy to see how it looks in your desktop!
I feel very happy with it and hope to make more art with this style, but different concept.
I also made a node in New Life with this piece of art, you can find it here: https://install.newlife.ai/8ZEnHeTvu4 , and support it with a deep like if you want ;D ... If you don't have the app you can use my invite code: fabiyamada
See ya!
Follow me!
❤️ Twitter: mxYamada
❤️ Instagram: mx.yamada
❤️ You Tube: mxYAMADA.
Find my Art stores!
🎨 Society6
🎨 My pixEOS
🎨 Makers Place