Since I just finished my third floor made out of paper
Part 1 - Paper Floors
Part 2 - Staining
Part 3 - Decorative Painting
Part 4 - Protective Coating
Part 5 - Paper Floors and Fence Picket Base Board Trim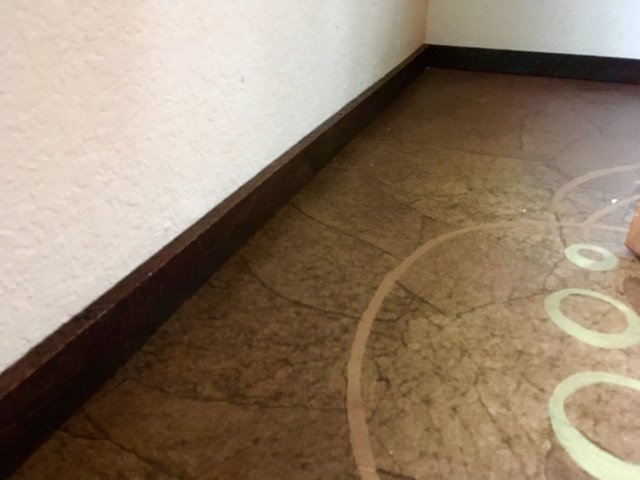 I thought I'd share with you another paper project I did with
brown craft paper.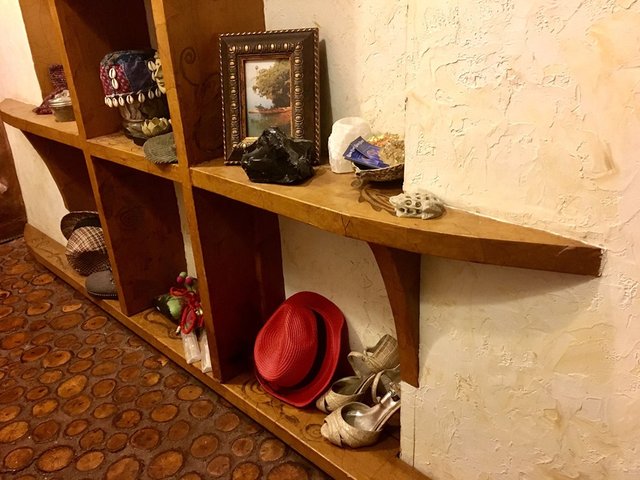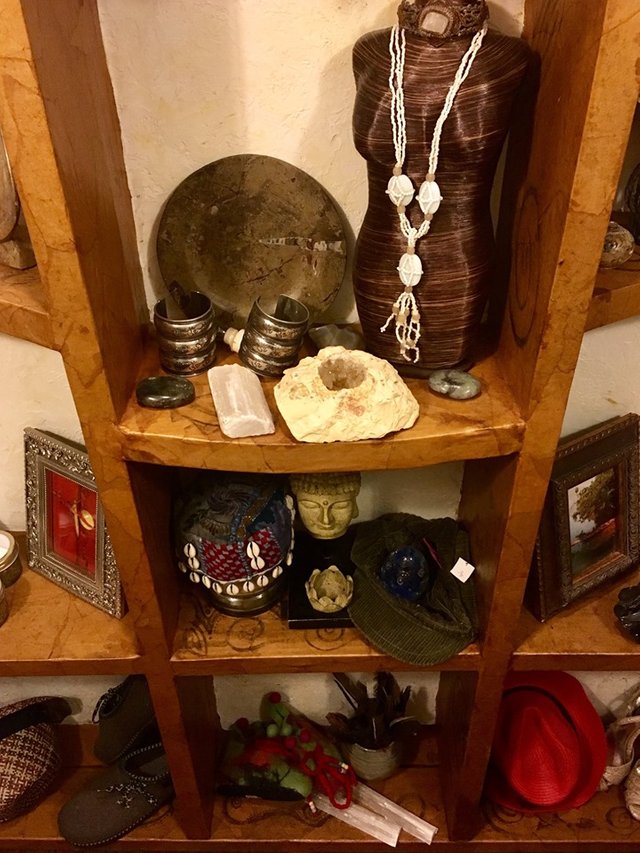 These custom homemade hallways shelves received a craft paper
decoupage covering to add another personal touch to this unique part of the house.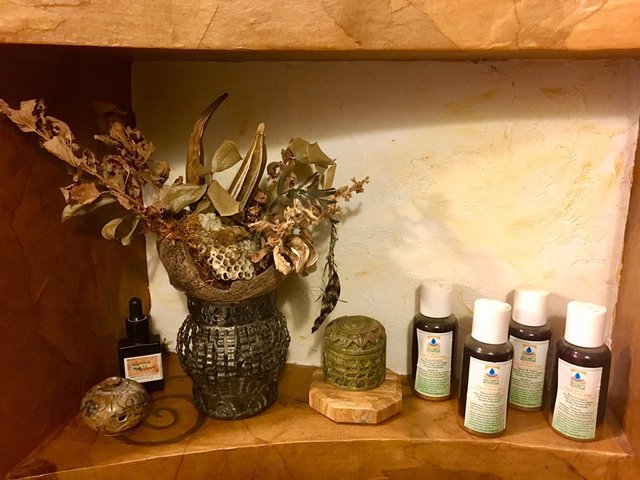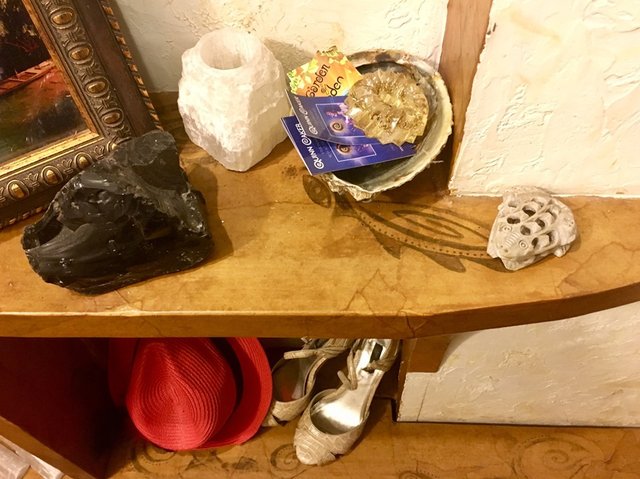 I didn't stain the shelves but went with the natural color of the paper
to match the existing hallway vibe.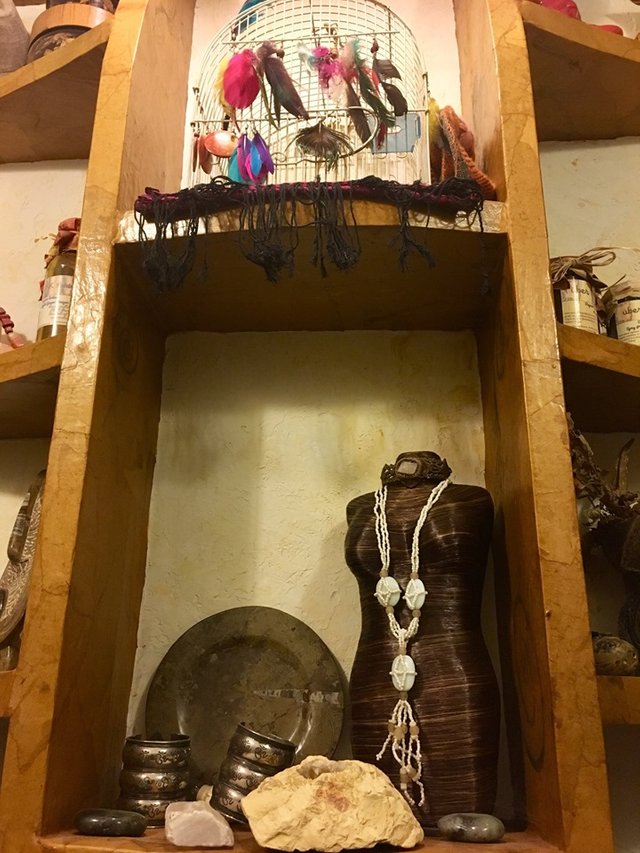 I drew designs on the paper before coating it with several
coats of polyurethane for protection.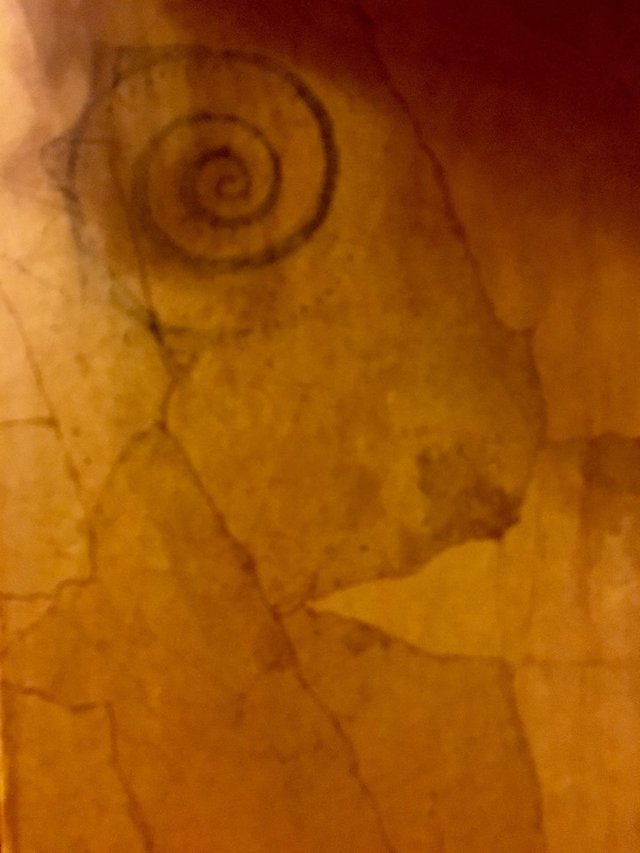 These papered shelves make a great backdrop for a few of the
treasures we offer at the @gardenofeden.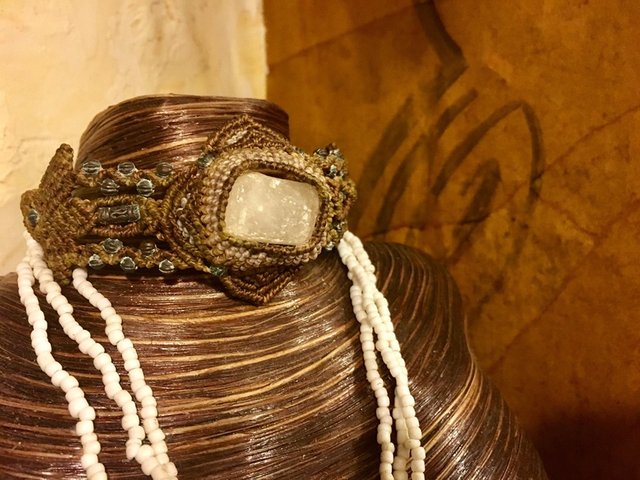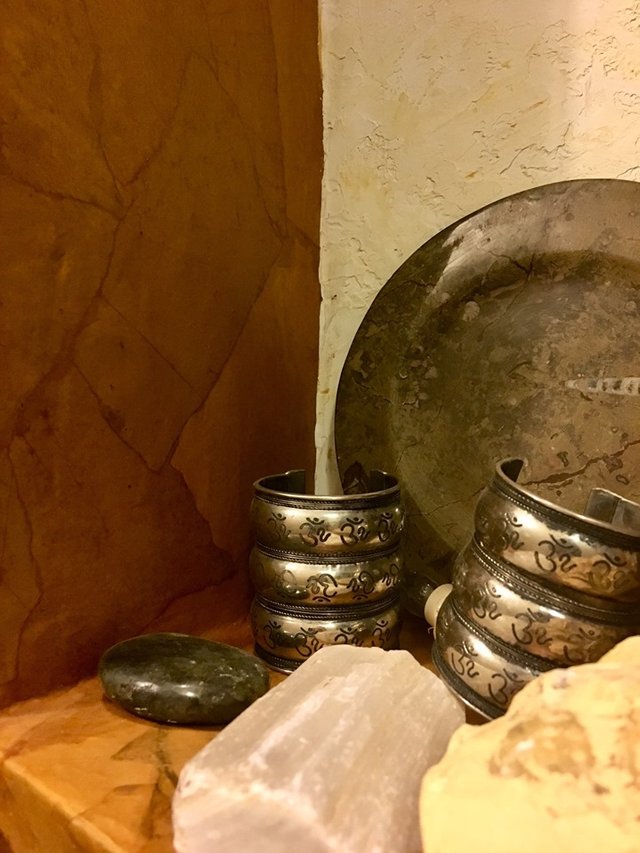 I love the simplicity of decoupage
and also how versatile it is.

Perhaps soon I'll share with you some of my other paper
covered creations.