Hello My Steem Bros!
Today i will show you one proyect starting for the sketches, of a Character Design line for a exposition i will do so soon
I hope you enjoy this process and result!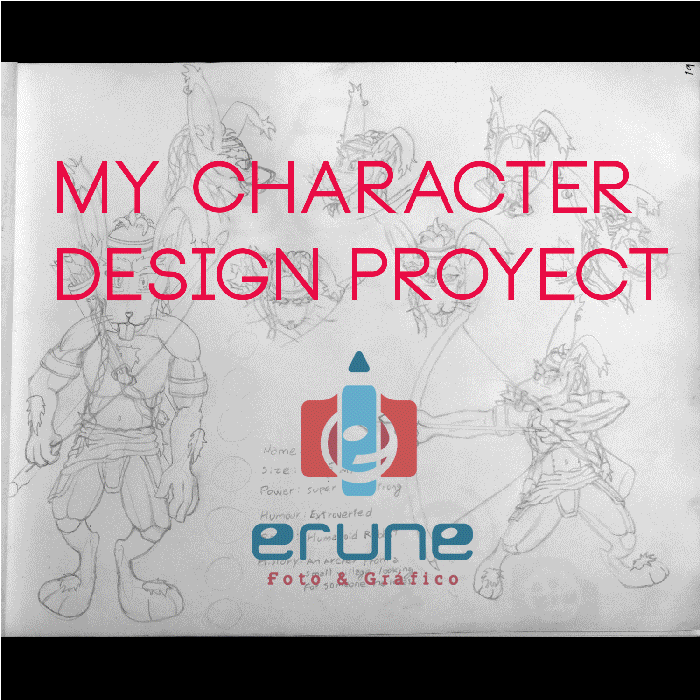 Let's start from the beginning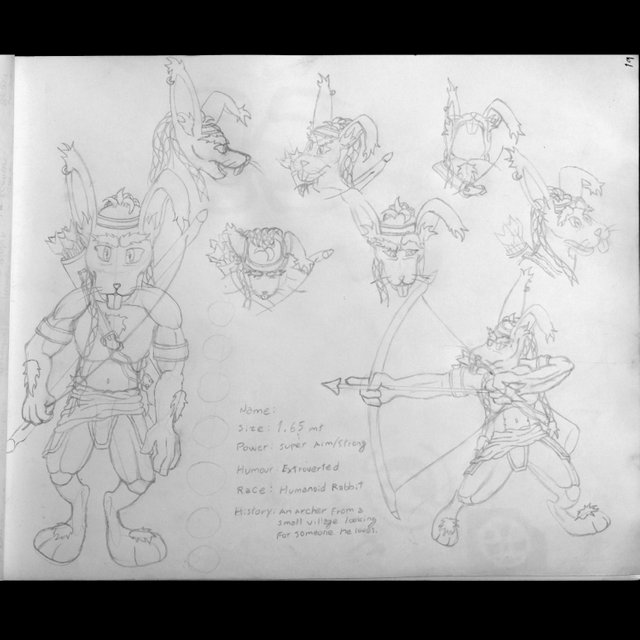 I started to make a design of a character that is not a human but is an humanoid, a rabbit kind, i was making first the general characteristics of his appeal and then started to build the accesories and his style the way i was imagining, it was a creative building process, as you can see

Inking Process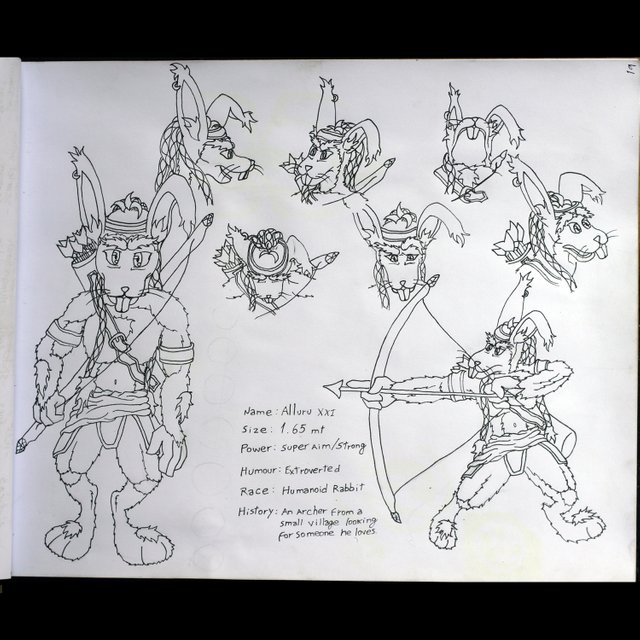 Here i needed to be a razor sharp, because the details i managed to achieve needed to be really clear in this step, i was constructing the expressions and the action pose very carefully, and the results were very nice, i think.
Do you think so too?

The final step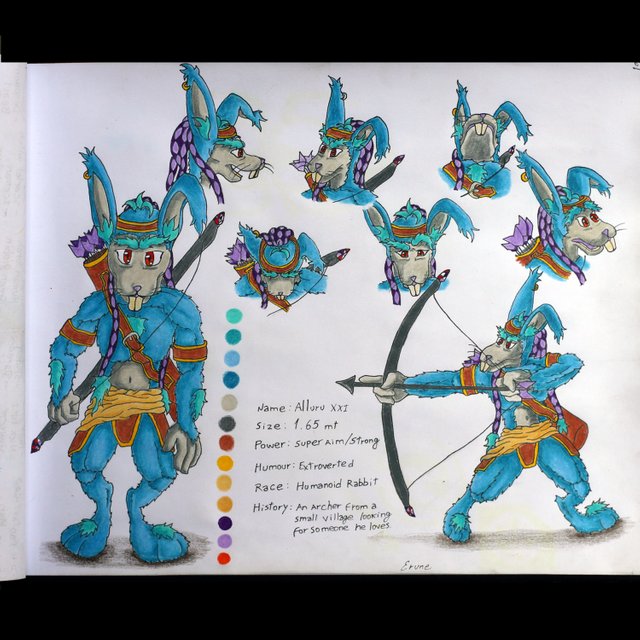 Here is the beautiful part. I decided to put some colors to my design based on contrast, and i think i did not achieved the results i wanted, but even so, i did manage to find some good contrast between the elements of the character, but i think anyway that it should be had some less colors attached.
At the end i think its a good job, and it will be useful to my workshop that i will be showing you so soon.
Hope you enjoyed and we'll be seeing ourselves so soon again!
And thanks to @critday and @archisteem for the chance of participating in the art contest