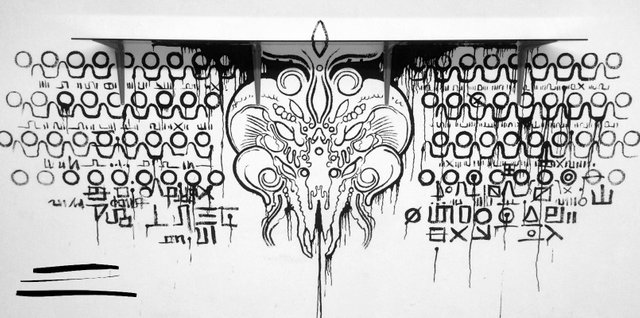 Ram skull-like and sigils. 2017
Black magic and dark codex.
*
Cráneo de carnero y sigilos. 2017\
Magia negra y códices oscuros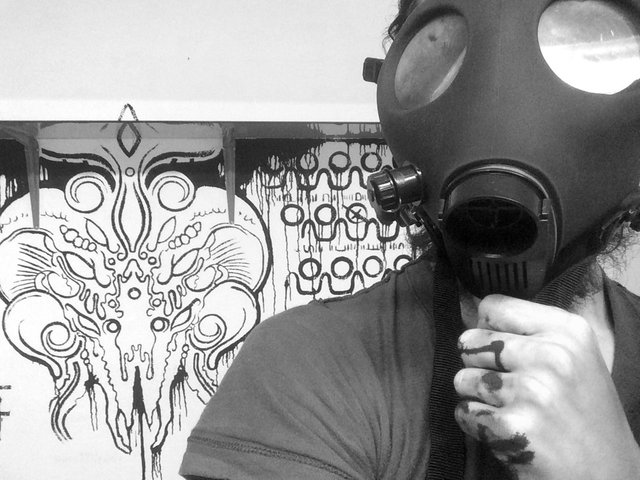 erre
PROCESS | PROCESO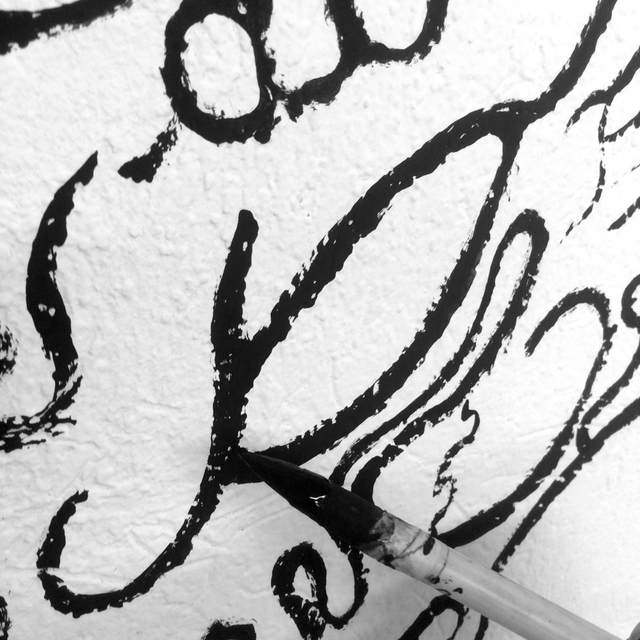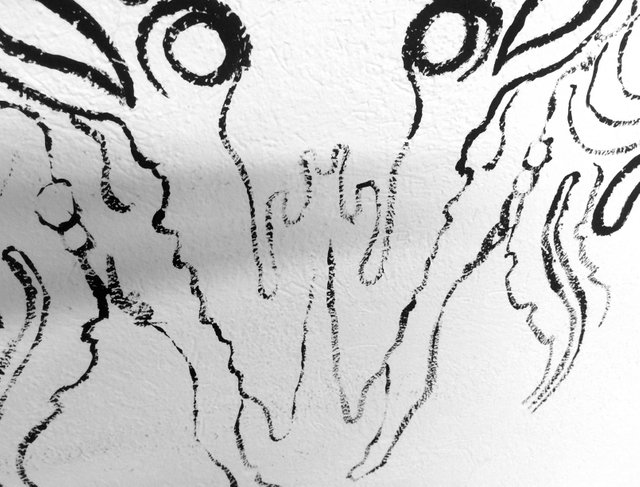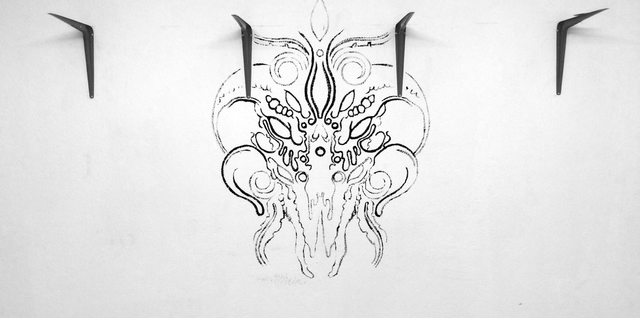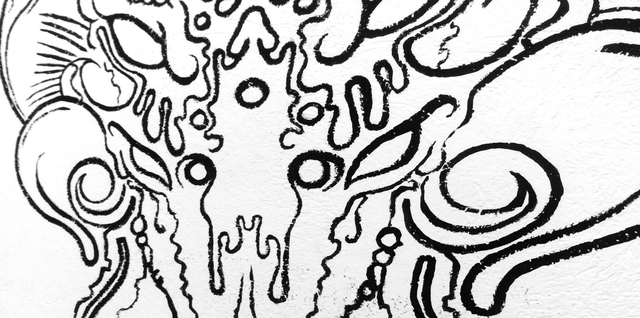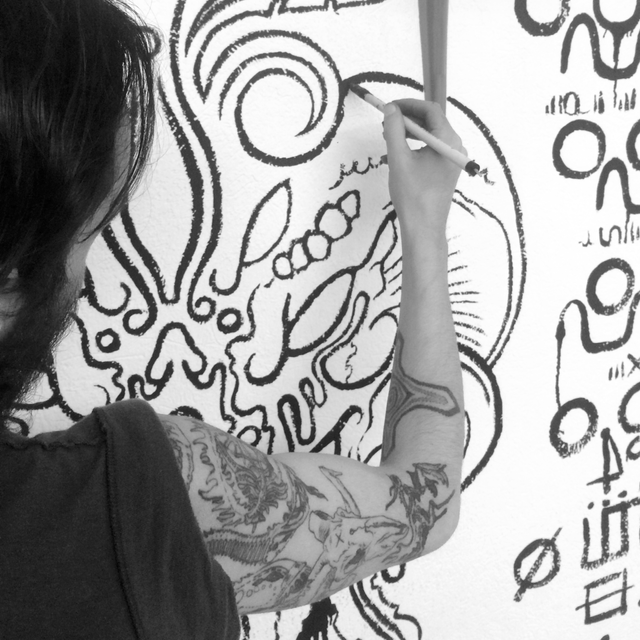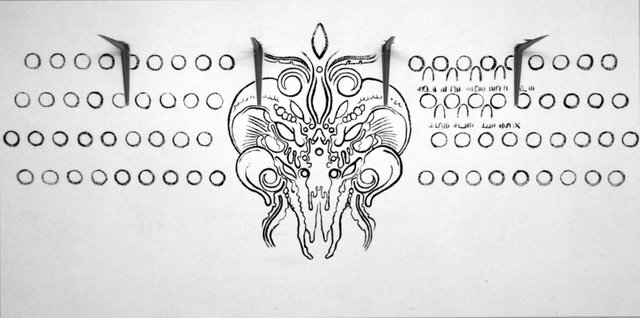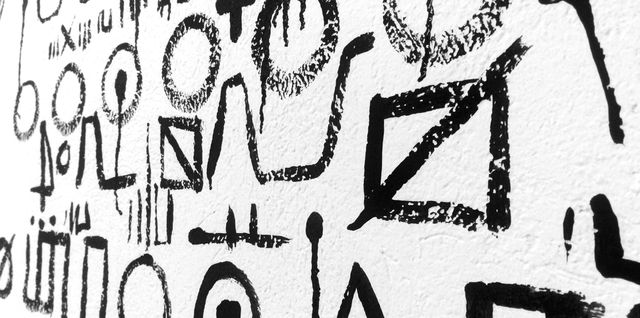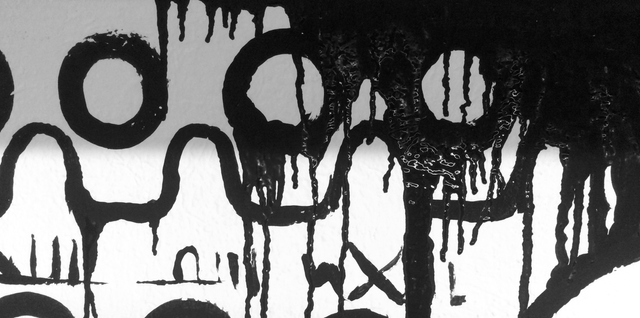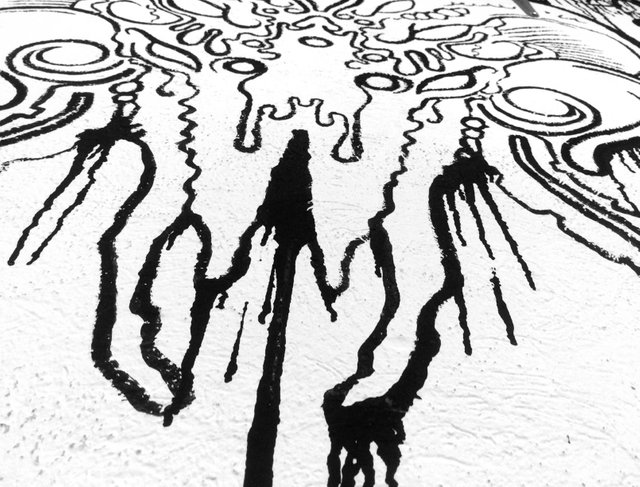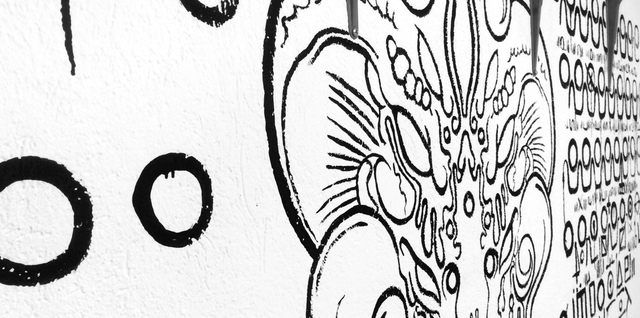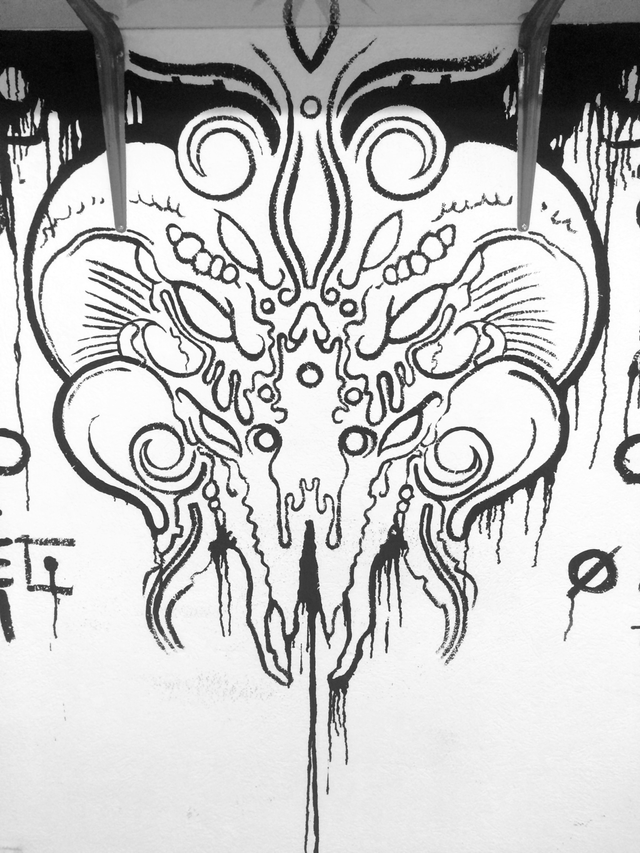 Comissioned for a Smoke shop in my hometown.
size: 1.2 x 3 m. aprox. 
Completed in 3 nights using only a bamboo brush.
*
Comisionada para una smoke shop en mi ciudad.
tamaño: 1.2 x 3 m. aprox.
Terminada en 3 noches usando un pincel de bambú.
FINISHED PIECE  | OBRA TERMINADA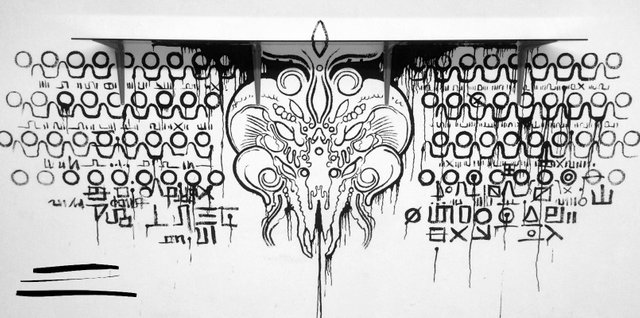 DARK ALIEN RITUALS
mural paint | pintura mural
2017
eric erre
(from Latin sigillum "seal"  | del latín sigillum, que significa sello)