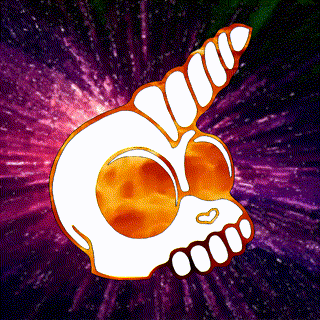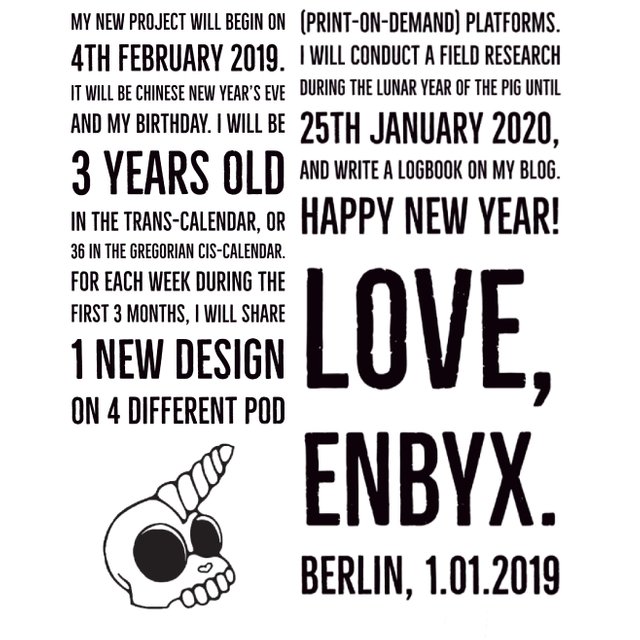 Happy New Year!
My new project will begin on 4th February 2019. It will be Chinese New Year's eve and my birthday. I will be 3 years old in the trans-calendar, or 36 in the Gregorian cis-calendar. For each week during the first 3 months, I will share 1 new design on 4 different POD (Print-On-Demand) platforms. I will conduct a field research during the lunar year of the pig until 25th January 2020, and write a logbook here on this blog.

You might like my previous posts:
See You in 2019!
On the Road, On the Page
Nostalgia Selfie Drawing
Quick Drawings in the Waiting Room
Own a Sewing Machine or Zero Waste Daniel's Review
The Pearltree Stands Right Behind the Bin
Art Is Like a Breathing Rhythm
Juxtapose Skin and Paper
---
Follow me @enbyx
100% real art content
made with love.