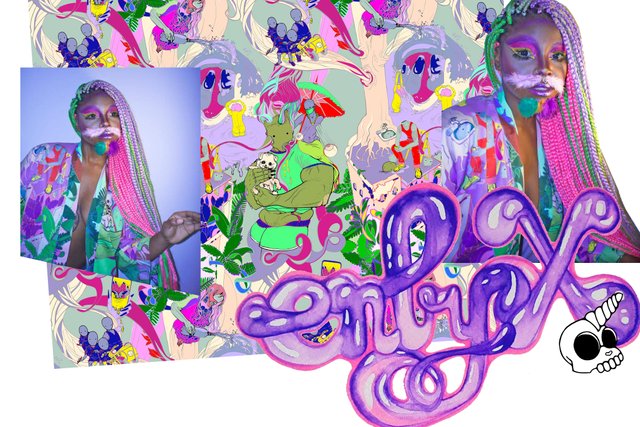 ENBYX - WE*AR DANGEROUS.
3 days to go until the launch of my new fashion project!
ENBYX inspires joyful ecological and social awareness beyond the gender norms.
My new project will begin on 4th February 2019. It will be Chinese New Year's eve and my birthday. I will be 3 years old in the trans-calendar, or 36 in the Gregorian cis-calendar. For each week during the first 3 months, I will share 1 new design on 4 different POD (Print-On-Demand) platforms. I will conduct a field research during the lunar year of the pig until 25th January 2020, and write a logbook here on this blog.
Performer: Godxnoirphiles
Photo: Lena Wunder
Fashion design : ENBYX